Organizers of next year's Tokyo Olympics say they will hold an additional online ticket lottery for more than four million people who came up empty-handed in the first one.
Officials of the event's organizing committee on Tuesday say that about 4.16 million people failed to get any tickets in the first round. The winners were announced in June.
Some 5.12 million people applied for the first round, but less than 20 percent of them, or about 960,000 people, won one or more tickets.
Committee officials said the supplementary lottery will be only for those who missed out in the first round.
The officials say many people were disappointed after missing out in the first round and they want to meet requests from as many people as possible.
They said they will accept entries online from early on August 8 to 11:59 a.m. on August 19.
More than 680,000 tickets that were unsold in the first round will be put up for sale. The tickets cover 20 events, including beach volleyball, field hockey and soccer. Tickets for the finals and play-offs will be included.
Each person is eligible to apply for one session of a competition---for up to six tickets for qualifiers and four for medal events. A second choice is available.
Applications will be accepted on the official website for online ticket sales. Lottery results are scheduled to be announced on September 11.
Dec 11
Russia may be banned from the next two Olympics but the door is open for Russian participation at the 2020 Tokyo Summer Games if athletes can meet the rigid criteria laid out by the World Anti-Doping Agency (WADA).
(Japan Today)
Dec 08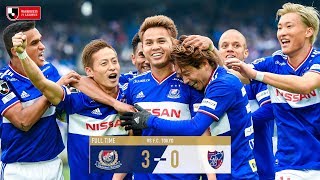 Japanese soccer club, Yokohama F. Marinos, has clinched its first J-League championship in 15 years by defeating second-place FC Tokyo.
(NHK)
Dec 06
Tokyo 2020 organizers said on Thursday two more Olympic events, the triathlon and equestrian cross-country, have been rescheduled to earlier start times to combat the expected sweltering summer heat.
(Japan Today)
Dec 01
The main stadium of the Tokyo 2020 Olympic and Paralympic Games has been completed.
(NHK)
Nov 30
High school games played at the spiritual home of Japanese baseball will get a new look in 2020 after the organizer of the prestigious national championship on Friday announced its first pitch limits.
(Japan Times)
Nov 29
At the time of writing, Japan are well on course to finish at the top of Group F in their attempts to qualify for the highly-anticipated 2022 Asia World Cup.
(newsonjapan.com)
Nov 27
Countries playing host to the Olympics usually get a medal "bounce," pushed by cheering fans and the advantage of being at home.
(Japan Today)
Nov 25
Yokozuna Hakuho finished his championship run at the Kyushu Grand Sumo Tournament on Sunday with a victory over ozeki Takakeisho at Fukuoka Kokusai Center.
(Japan Times)
Nov 22
Tokyo 2020 organizers on Thursday unveiled the $523 million venue for swimming, diving and artistic swimming that will seat 15,000 fans for the Olympic and Paralympic Games next year.
(Japan Today)
Nov 22
The Japan Rugby Football Union said Thursday the Brave Blossoms will take part in a parade in Tokyo on Dec 11 to express their appreciation to their fans following their successful World Cup campaign.
(Japan Today)
---