Former world No. 1 Rory McIlroy will join 15-time major-winner Tiger Woods at Japan's first PGA Tour tournament later this year, organizers announced Wednesday.
Woods had already confirmed his participation, but McIlroy's addition adds to the star power at the $9.75 million Zozo Championship in October.
"It is wonderful we have the opportunity to compete in Japan this year and I'm truly excited to be heading" to the tournament, the 30-year-old Northern Ireland star said in a press release.
McIlroy, currently ranked No. 3 in the world, is No. 2 on the FedExCup points list. The four-time major-winner was world No. 1 for 95 weeks between 2012 to 2015.
A total of 78 players, including the top 60 players from the FedExCup points list, will compete at the Zozo Championship in Chiba from October 24-27.
Dec 11
Russia may be banned from the next two Olympics but the door is open for Russian participation at the 2020 Tokyo Summer Games if athletes can meet the rigid criteria laid out by the World Anti-Doping Agency (WADA).
(Japan Today)
Dec 08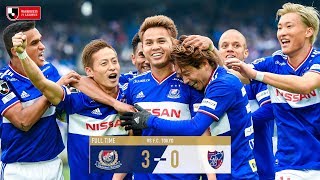 Japanese soccer club, Yokohama F. Marinos, has clinched its first J-League championship in 15 years by defeating second-place FC Tokyo.
(NHK)
Dec 06
Tokyo 2020 organizers said on Thursday two more Olympic events, the triathlon and equestrian cross-country, have been rescheduled to earlier start times to combat the expected sweltering summer heat.
(Japan Today)
Dec 01
The main stadium of the Tokyo 2020 Olympic and Paralympic Games has been completed.
(NHK)
Nov 30
High school games played at the spiritual home of Japanese baseball will get a new look in 2020 after the organizer of the prestigious national championship on Friday announced its first pitch limits.
(Japan Times)
Nov 29
At the time of writing, Japan are well on course to finish at the top of Group F in their attempts to qualify for the highly-anticipated 2022 Asia World Cup.
(newsonjapan.com)
Nov 27
Countries playing host to the Olympics usually get a medal "bounce," pushed by cheering fans and the advantage of being at home.
(Japan Today)
Nov 25
Yokozuna Hakuho finished his championship run at the Kyushu Grand Sumo Tournament on Sunday with a victory over ozeki Takakeisho at Fukuoka Kokusai Center.
(Japan Times)
Nov 22
Tokyo 2020 organizers on Thursday unveiled the $523 million venue for swimming, diving and artistic swimming that will seat 15,000 fans for the Olympic and Paralympic Games next year.
(Japan Today)
Nov 22
The Japan Rugby Football Union said Thursday the Brave Blossoms will take part in a parade in Tokyo on Dec 11 to express their appreciation to their fans following their successful World Cup campaign.
(Japan Today)
---