To much of the world Japan is the home of video games.
Many of the most well known video game franchises were created by Japanese firms, for example Sonic, Pokemon and Super Mario. The influence of Japanese culture on games created in the West is also apparent, with titles such as Tekken and Dragon Ball Z. This has even stretched as far as games created by online casino mFortune, who have used that inspiration to produce one of their most popular titles, Sushi slots.
Japan as a nation has massively embraced video gaming ever since the first video game – "Space War!" was created in the United States in 1962. In addition to the likes of Sonic and Mario becoming cult video gaming characters, many of the most well-known gaming consoles, such as the Game Boy and Sega Mega Drive came out of Japan. In fact, a video gaming industry expert Blake J Harris told CNN "Without the contributions of Japan we wouldn't have a video game industry".
The first video games to come from Japan were arcade games in the form of Astro Race, which was released in 1973 and then Space Invaders in 1978. Space Invaders became the first "successful" game and was then followed by Pac-Man and Donkey Kong in the same year.
The first notable Japanese console was the Nintendo Entertainment System in 1983 and the Sega SG-1000 in the same year. The Sega Genesis then came in 1988, followed by the Super Nintendo in 1990 and the Sony Playstation and Sega Saturn, both in 1994.
By 2002, the Japanese video game industry was worth about 50% of the worldwide video game market, however this had reduced to around 10% by 2010. This reduction in market share has been attributed to both the economic recession and the difference in taste between Western and Japanese audiences.
During this time and for a few years afterwards the decline of the Japanese gaming industry was also party attributed to Japanese companies taking a long time to develop games and having slow release dates on video game consoles and no longer appealing to a global audience on the same scale they had previously. Japan was seen as 5 years behind the market at this point and it was decided that Japan needed to bring in more Western approaches to video gaming.
Since 2016 video gaming within Japan has seen somewhat of a resurgence. In 2016 we got the release of Pokemon Go, which achieved worldwide success and helped to propel sales of other Pokemon video game titles such as Pokemon Sun and Moon. Many other games created in Japan in 2016 were very popular, such as World of Final Fantasy and Apocalypse. Then 2017 saw further games released to critical and commercial success, such as Gravity Rush 2 and Yakuza 0 and then Persona 5, which won many awards. Plus last year gamers were truly amazed with the release of Monster Hunter: World, which has sold more than 13 million copies.
There is no doubt that video gaming in Japan will always be identified with the 'golden age of video games', with Nintendo and Sega created there and the presence of Sony in Tokyo, amongst many other smaller companies well known for video gaming.
Dec 11
The government said Tuesday it hopes to double the country's output of wagyu beef, known for its tenderness and marbled fat, to 300,000 tons by fiscal 2035 amid rising overseas demand.
(Japan Times)
Dec 11
Foreigners are descending upon the northern Japanese ski resort of Niseko in droves, lured by not only its renowned powder snow, but also land prices that remain remarkably affordable even after sharp rises in recent years.
(Nikkei)
Dec 10
The Liberal Democratic Party's tax panel is considering giving preferential tax treatment to mobile phone carriers and others to help spread fifth-generation, or 5G, high-speed wireless communications services.
(Japan Times)
Dec 10
Restaurant operator Kirin City Co. will introduce a new service that allows customers to place orders and make payments using smartphones, according to parent Kirin Holdings Co.
(Japan Times)
Dec 09
When the infamous Elon Musk of electric-car company Tesla praises your business strategy, you may be on the wrong side of an issue.
(Nikkei)
Dec 07
Japanese households cut their spending for the first time in almost a year in October as a sales tax hike prompted consumers to rein in expenses and natural disasters disrupted business.
(Japan Today)
Dec 06
In a country where customer service is a point of pride, Amazon Japan is challenging the status quo by daring to leave packages at the door.
(Nikkei)
Dec 06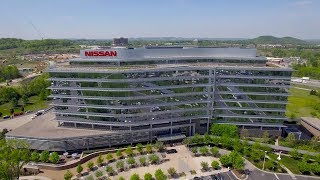 Nissan Motor Co. is making its U.S. factory and office employees take two days off without pay amid slumping sales.
(Japan Times)
Dec 06
Dentsu Inc said Thursday it has again received a warning from labor authorities over its illegal overtime practices.
(Japan Today)
Dec 03
Kyoto is one of Japan's best-known tourist destinations and offers a number of choices for luxury accommodations.
(Nikkei)
---