Sumo has been around in various forms for over 2,000 years.
Even what we can call the modern form of the sport has existed since the 1600s.
It's hardly surprising when dealing with a timeframe of centuries or millennia that the number of all-time-great rikishi is in the dozens.
Seventy-two men have held the rank of yokozuna, but there are many more that have been the equal of better than those on that list.
The argument about the greatest of all time however probably comes down to three or four men.
Raiden, an ozeki active in the late 1700s and early 1800s, had the best winning percentage of all time. But he was a giant among men, being a full 10-to-20 cm taller and 30-to-70 kg heavier than most of the opponents he faced.
Taiho, Tanikaze and Futabayama are the other obvious candidates, but what Hakuho has done over the past couple of decades puts him in a different class.
The consecutive win streak is the only major record of note that the Ulaanbaatar native doesn't own and even with that he is second all time.
Dec 12
The Japanese national rugby team has been honored with a parade celebrating its historic run at this year's Rugby World Cup.
(NHK)
Dec 11
Russia may be banned from the next two Olympics but the door is open for Russian participation at the 2020 Tokyo Summer Games if athletes can meet the rigid criteria laid out by the World Anti-Doping Agency (WADA).
(Japan Today)
Dec 08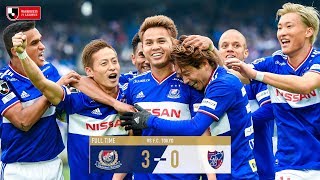 Japanese soccer club, Yokohama F. Marinos, has clinched its first J-League championship in 15 years by defeating second-place FC Tokyo.
(NHK)
Dec 06
Tokyo 2020 organizers said on Thursday two more Olympic events, the triathlon and equestrian cross-country, have been rescheduled to earlier start times to combat the expected sweltering summer heat.
(Japan Today)
Dec 01
The main stadium of the Tokyo 2020 Olympic and Paralympic Games has been completed.
(NHK)
Nov 30
High school games played at the spiritual home of Japanese baseball will get a new look in 2020 after the organizer of the prestigious national championship on Friday announced its first pitch limits.
(Japan Times)
Nov 29
At the time of writing, Japan are well on course to finish at the top of Group F in their attempts to qualify for the highly-anticipated 2022 Asia World Cup.
(newsonjapan.com)
Nov 27
Countries playing host to the Olympics usually get a medal "bounce," pushed by cheering fans and the advantage of being at home.
(Japan Today)
Nov 25
Yokozuna Hakuho finished his championship run at the Kyushu Grand Sumo Tournament on Sunday with a victory over ozeki Takakeisho at Fukuoka Kokusai Center.
(Japan Times)
Nov 22
Tokyo 2020 organizers on Thursday unveiled the $523 million venue for swimming, diving and artistic swimming that will seat 15,000 fans for the Olympic and Paralympic Games next year.
(Japan Today)
---