Convenience store operator FamilyMart Co said Thursday it will allow its franchise owners across Japan to shorten operating hours from March in a bid to address a severe labor shortage during late-night hours.
Under the new policy covering nearly 16,000 stores, franchise owners can shut down part of or throughout the window between 11 p.m. and 7 a.m. if they notify the headquarters of their wish in advance.
"It is up to each of our franchise owners to make a decision" to end the 24-hour operations, FamilyMart President Takashi Sawada said at a press conference in Tokyo.
Store owners who want to cut operating hours can also choose to do it every day or only on Sundays, the company said.
Meanwhile, FamilyMart will raise its monthly incentive to 120,000 yen from 100,000 yen for stores that keep their around-the-clock operation.
The move came after rival Seven-Eleven Japan Co started cutting operating hours at eight stores this month as part of efforts to mitigate labor shortage.
Dec 11
Ever since the Japanese authorities announced last year that they would be opening up bidding for the country's first
casino licenses
, there has been furious speculation over where will become "the Macau of Japan".
(newsonjapan.com)
Dec 11
The government said Tuesday it hopes to double the country's output of wagyu beef, known for its tenderness and marbled fat, to 300,000 tons by fiscal 2035 amid rising overseas demand.
(Japan Times)
Dec 11
Foreigners are descending upon the northern Japanese ski resort of Niseko in droves, lured by not only its renowned powder snow, but also land prices that remain remarkably affordable even after sharp rises in recent years.
(Nikkei)
Dec 10
The Liberal Democratic Party's tax panel is considering giving preferential tax treatment to mobile phone carriers and others to help spread fifth-generation, or 5G, high-speed wireless communications services.
(Japan Times)
Dec 10
Restaurant operator Kirin City Co. will introduce a new service that allows customers to place orders and make payments using smartphones, according to parent Kirin Holdings Co.
(Japan Times)
Dec 09
When the infamous Elon Musk of electric-car company Tesla praises your business strategy, you may be on the wrong side of an issue.
(Nikkei)
Dec 07
Japanese households cut their spending for the first time in almost a year in October as a sales tax hike prompted consumers to rein in expenses and natural disasters disrupted business.
(Japan Today)
Dec 06
In a country where customer service is a point of pride, Amazon Japan is challenging the status quo by daring to leave packages at the door.
(Nikkei)
Dec 06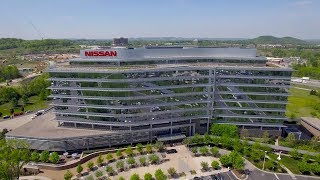 Nissan Motor Co. is making its U.S. factory and office employees take two days off without pay amid slumping sales.
(Japan Times)
Dec 06
Dentsu Inc said Thursday it has again received a warning from labor authorities over its illegal overtime practices.
(Japan Today)
---