Countries playing host to the Olympics usually get a medal "bounce," pushed by cheering fans and the advantage of being at home.
Mitsugi Ogata also brought up the opposite possibility — the "home-field disadvantage."
Otaga was named Tuesday as the deputy head of the Japanese delegation for the Tokyo Games next year, introduced alongside Tsuyoshi Fukui, who will lead the delegation.
"We need to play to the home advantage, but also have to remove any home disadvantages that we have," Ogata said, speaking through an interpreter. "Because we are at home, there is a lot of pressure and more expectations. We have to overcome this and turn the cheering into our own energy."
Japan is aiming very high, shooting for 30 gold medals. Three years ago in Rio de Janeiro, it won only 12. Its best was 16 — in 2004 in Athens and in 1964, when Tokyo was also the venue.
"If we can prepare the environment, I believe the results will come," said Fukui, the general secretary of the Japanese Olympic Committee and a former professional tennis player. "The power of Japan is about teamwork."
Spain was boosted back in 1992 in Barcelona. Britain got a bounce in the 2012 London Olympics. And China did the same in 2008 in Beijing.
Even Brazil got a slight bump three years ago in Rio de Janeiro despite the country being dragged down by a deep recession, a massive corruption scandal, and an organizing committee teetering on the edge of bankruptcy.
Japan will probably rely on seven core sports: swimming, judo, badminton, track and field, gymnastics, table tennis and wrestling. And it would do well in all five sports being added for Tokyo: baseball, softball, sports climbing, karate, and skateboarding.
Dec 12
The Japanese national rugby team has been honored with a parade celebrating its historic run at this year's Rugby World Cup.
(NHK)
Dec 11
Russia may be banned from the next two Olympics but the door is open for Russian participation at the 2020 Tokyo Summer Games if athletes can meet the rigid criteria laid out by the World Anti-Doping Agency (WADA).
(Japan Today)
Dec 08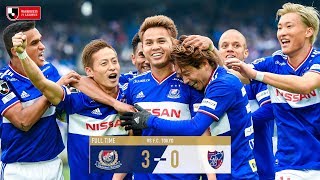 Japanese soccer club, Yokohama F. Marinos, has clinched its first J-League championship in 15 years by defeating second-place FC Tokyo.
(NHK)
Dec 06
Tokyo 2020 organizers said on Thursday two more Olympic events, the triathlon and equestrian cross-country, have been rescheduled to earlier start times to combat the expected sweltering summer heat.
(Japan Today)
Dec 01
The main stadium of the Tokyo 2020 Olympic and Paralympic Games has been completed.
(NHK)
Nov 30
High school games played at the spiritual home of Japanese baseball will get a new look in 2020 after the organizer of the prestigious national championship on Friday announced its first pitch limits.
(Japan Times)
Nov 29
At the time of writing, Japan are well on course to finish at the top of Group F in their attempts to qualify for the highly-anticipated 2022 Asia World Cup.
(newsonjapan.com)
Nov 27
Countries playing host to the Olympics usually get a medal "bounce," pushed by cheering fans and the advantage of being at home.
(Japan Today)
Nov 25
Yokozuna Hakuho finished his championship run at the Kyushu Grand Sumo Tournament on Sunday with a victory over ozeki Takakeisho at Fukuoka Kokusai Center.
(Japan Times)
Nov 22
Tokyo 2020 organizers on Thursday unveiled the $523 million venue for swimming, diving and artistic swimming that will seat 15,000 fans for the Olympic and Paralympic Games next year.
(Japan Today)
---