Ever since the Japanese authorities announced last year that they would be opening up bidding for the country's first
casino licenses
, there has been furious speculation over where will become "the Macau of Japan".
The move, which widely took Japan-watchers by surprise, given the near-total absence of land-based casino gambling in the country, is motivated in part by a desire to prevent an economic slump following the conclusion of the 2020 Olympics in Tokyo.
A total of three licenses will eventually be given out for so-called 'integrated resorts', a term used to describe a hotel and entertainment venue that also includes a casino. Given the obvious revenue opportunities such a license represents, a number of cities and prefectures have been making moves to secure the first license for themselves.
The arrival of casino resorts to the Chinese semi-autonomous province of Macau is widely credited for transforming the former backwater into one of the wealthiest regions on the planet, and it's clear that certain Japanese prefectures are hoping to see similar results in their local economies.
So far the Osaka, Wakayama, and Nagasaki Prefectures have thrown their hats into the ring, whilst Tokyo, Hokkaido, Chiba City, and Yokohama City have also expressed interest in working with casino developers. While all of them will likely be focused on the economic benefits of increased tourism stemming from becoming a casino destination, some may also be considering the potential revenues from local usage.
Although the licenses will be granted on the basis of attracting tourist revenue, it is no secret that online casino gaming, known locally as online kajino games, is immensely popular in Japan, given that they afford players with the chance to play all of the latest slots and table games. It is believed that local residents will be charged a fee to enter any casino, whilst tourists will be able to go for free. However, the popularity of casino games in Japan suggests that locals may be happy to oblige.
A key factor in determining which prefectures and cities will be granted a license will be the willingness of major international developers to work with them. So far it has been confirmed that the US casino conglomerate MGM is focusing its attention on Osaka, whilst Sands and Melco have publicly committed to Yokohama. Meanwhile, Wynn Resorts has promised to build "the world's biggest casino" in either Tokyo, Yokohama, or Osaka.
None of the other contenders have received a public pledge of support yet, but things will likely change quickly if it looks like any of them will be granted the coveted license. Yokohama and Osaka seem like natural choices, given their popularity as lifestyle and entertainment destinations, as well as both cities' long association with sports and gaming.
Tokyo, as the capital and recipient of the greatest number of tourists, will also be of intense interest to developers, but it's worth noting that the Japanese Gaming Authority may be reluctant to gift a license to a city that clearly doesn't need any help when it comes to extra revenue.
The first resorts are expected to break ground in 2020, which means the much-awaited decision will likely be announced in the coming weeks.
Jan 21
Mitsubishi Electric says it was the victim of a major cyberattack last year. It says personal data of over 8,000 people as well as corporate information may have leaked.
(NHK)
Jan 20
The founder of retail giant Lotte Holdings has died.
(NHK)
Jan 19
Fears are mounting that a new coronavirus identified in China may spread, not only infecting humans but also hurting the world's second-biggest economy, which already is beset by a trade war with the United States.
(Japan Times)
Jan 19
Netflix, the streaming service that has shaken up Hollywood, has unleashed its brand of big-budget disruption in Japan's TV industry.
(Nikkei)
Jan 19
Toshiba Corporation says it has confirmed that there were irregularities involving fictitious transactions at a subsidiary. The manufacturer is in the process of reconstructing its business.
(NHK)
Jan 18
Japan's SoftBank Group Corp. has offered to invest between $30 billion and $40 billion in the development of the new Indonesian capital on Borneo Island, a close aide of President Joko "Jokowi" Widodo said Friday.
(Kyodo)
Jan 18
Carlos Ghosn, the former Nissan Motor chairman-turned-fugitive, strongly implied to French media that Japanese people aided his epic escape.
(Nikkei)
Jan 17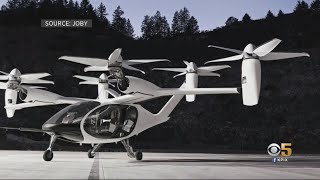 Toyota Motor Co. is investing $394 million (¥43.3 billion) in Joby Aviation, one of a handful of companies working toward the seemingly implausible goal of making electric air taxis that shuttle people over gridlocked highways and city streets.
(Japan Times)
Jan 17
On a chilly evening last month, tens of thousands of people gathered at the Saitama Super Arena near Tokyo, one of Japan's biggest live music venues. People of all ages were thrilled to witness rock legends in action: Ireland's U2.
(Nikkei)
Jan 15
The number of corporate bankruptcies in Japan increased in 2019 for the first time in 11 years, affected by a consumption tax hike, labor shortages and a series of natural disasters, a credit research agency said Tuesday.
(Japan Today)
---