Japan has learned of close to 2 million overseas accounts as it broadens its search for tax evaders to smaller balances.
Data on more than 1.89 million accounts held by Japanese individuals and businesses in 85 countries and regions has been obtained for 2019, the National Tax Agency said Friday.
When the agency began sharing information with counterparts under the Common Reporting Standard in 2018, it sought to uncover accounts with balances exceeding 100 million yen ($915,000). Information on about 740,000 offshore accounts had been received by June 2019.
This time, the agency also targeted accounts of 100 million yen or less.
Asia and Oceania accounted for nearly 80%, or more than 1.46 million, of the accounts reported under the 2019 information exchange from July to November.
Tax havens participated in the effort.
In return, Japan provided information on roughly 470,000 accounts to 64 countries and regions.
Jan 21
Mitsubishi Electric says it was the victim of a major cyberattack last year. It says personal data of over 8,000 people as well as corporate information may have leaked.
(NHK)
Jan 20
The founder of retail giant Lotte Holdings has died.
(NHK)
Jan 19
Fears are mounting that a new coronavirus identified in China may spread, not only infecting humans but also hurting the world's second-biggest economy, which already is beset by a trade war with the United States.
(Japan Times)
Jan 19
Netflix, the streaming service that has shaken up Hollywood, has unleashed its brand of big-budget disruption in Japan's TV industry.
(Nikkei)
Jan 19
Toshiba Corporation says it has confirmed that there were irregularities involving fictitious transactions at a subsidiary. The manufacturer is in the process of reconstructing its business.
(NHK)
Jan 18
Japan's SoftBank Group Corp. has offered to invest between $30 billion and $40 billion in the development of the new Indonesian capital on Borneo Island, a close aide of President Joko "Jokowi" Widodo said Friday.
(Kyodo)
Jan 18
Carlos Ghosn, the former Nissan Motor chairman-turned-fugitive, strongly implied to French media that Japanese people aided his epic escape.
(Nikkei)
Jan 17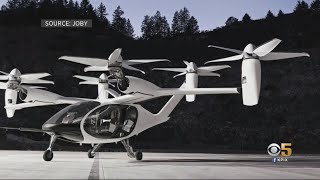 Toyota Motor Co. is investing $394 million (¥43.3 billion) in Joby Aviation, one of a handful of companies working toward the seemingly implausible goal of making electric air taxis that shuttle people over gridlocked highways and city streets.
(Japan Times)
Jan 17
On a chilly evening last month, tens of thousands of people gathered at the Saitama Super Arena near Tokyo, one of Japan's biggest live music venues. People of all ages were thrilled to witness rock legends in action: Ireland's U2.
(Nikkei)
Jan 15
The number of corporate bankruptcies in Japan increased in 2019 for the first time in 11 years, affected by a consumption tax hike, labor shortages and a series of natural disasters, a credit research agency said Tuesday.
(Japan Today)
---