At the end of 1989, with Japan's bubble economy blindly approaching the cliff's edge, Japanese companies made up about half the world's 100 most valuable corporations.
Now the country's only representative on that list is Toyota Motor.
The biggest factor behind Japanese companies' lackluster market performance is corporate chiefs' inability to make tough calls and focus resources on strategically important businesses. They are falling behind even as technological innovations and strategic acquisitions drive brisk corporate expansions across the world.
The remarkable rise of Procter & Gamble's market value compared with such Japanese companies as Fast Retailing and Rakuten serves as a prime example.
The American multinational consumer goods company has sold off its Pringles potato chip and Duracell battery brands and instead focused on laundry detergent, skin care and eight other core businesses over the past 20 years. Shareholders rewarded the company by lifting its value to $300 billion from $100 billion in that time.
On the other hand, the operator of the Uniqlo casual clothing brand has not been able to hit $70 billion, and Rakuten, Japan's leading e-commerce company, has lost steam after reaching $20 billion.
Similarly, the market value of Kao, a major Japanese consumer goods maker, has doubled, but just to $39 billion during the same period.
The Tokyo Stock Exchange is planning an overhaul of its market categories to bring back investors. It aims to create a "prime" market for selected blue chips, a category reserved for companies with strong investor appeal.
The move would remake TSE's swollen first section into a board for elite companies that can power the market's advance.
But such superficial changes may not be enough to lure back capital.
Jan 21
Mitsubishi Electric says it was the victim of a major cyberattack last year. It says personal data of over 8,000 people as well as corporate information may have leaked.
(NHK)
Jan 20
The founder of retail giant Lotte Holdings has died.
(NHK)
Jan 19
Fears are mounting that a new coronavirus identified in China may spread, not only infecting humans but also hurting the world's second-biggest economy, which already is beset by a trade war with the United States.
(Japan Times)
Jan 19
Netflix, the streaming service that has shaken up Hollywood, has unleashed its brand of big-budget disruption in Japan's TV industry.
(Nikkei)
Jan 19
Toshiba Corporation says it has confirmed that there were irregularities involving fictitious transactions at a subsidiary. The manufacturer is in the process of reconstructing its business.
(NHK)
Jan 18
Japan's SoftBank Group Corp. has offered to invest between $30 billion and $40 billion in the development of the new Indonesian capital on Borneo Island, a close aide of President Joko "Jokowi" Widodo said Friday.
(Kyodo)
Jan 18
Carlos Ghosn, the former Nissan Motor chairman-turned-fugitive, strongly implied to French media that Japanese people aided his epic escape.
(Nikkei)
Jan 17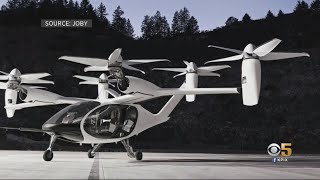 Toyota Motor Co. is investing $394 million (¥43.3 billion) in Joby Aviation, one of a handful of companies working toward the seemingly implausible goal of making electric air taxis that shuttle people over gridlocked highways and city streets.
(Japan Times)
Jan 17
On a chilly evening last month, tens of thousands of people gathered at the Saitama Super Arena near Tokyo, one of Japan's biggest live music venues. People of all ages were thrilled to witness rock legends in action: Ireland's U2.
(Nikkei)
Jan 15
The number of corporate bankruptcies in Japan increased in 2019 for the first time in 11 years, affected by a consumption tax hike, labor shortages and a series of natural disasters, a credit research agency said Tuesday.
(Japan Today)
---