Young people in the Japanese city of Osaka have marked a rite of passage by climbing steps to the top of the country's tallest building.
Monday is Coming of Age Day, a national holiday that honors people reaching age 20, the legal start of adulthood in Japan.
Ceremonies were held across the country, but the event in Osaka was one of the more adventurous. A group reached the top of the 300-meter Abeno Harukas skyscraper under the motto "Let's Step to Adulthood."
More than 100 participants wrote down their hopes for the future on a white sash and ascended the 1,637 steps, wearing kimonos or new suits. They made it to the top of the 60-story building in about an hour.
At an event that followed, two participants said the climb to the top floor boosted their self-confidence.
They expressed hope that they will recall the scenic outlook as they move on with their lives.
The municipality that is home to Tokyo Disneyland honored a tradition of hosting its Coming of Age ceremony at the theme park. Nearly 2,200 new adults were invited.
One of the young women who took part spoke about her experience visiting areas devastated by the March 2011 earthquake and tsunami disaster. She said the program, sponsored by Urayasu City, taught her some valuable lessons.
She said she wanted to get involved in efforts to create links within her local community.
Disney characters put on a special show for the attendees.
Jan 26
Health authorities in Japan have confirmed the country's third case of the new coronavirus.
(NHK)
Jan 25
Narita Airport east of Tokyo is crowded with tourists from China as the Lunar New Year holiday period gets underway.
(NHK)
Jan 25
A former care home worker accused of mass killings in Japan has rejected his lawyers' argument that he is mentally unfit to stand trial.
(NHK)
Jan 25
A panel of Japanese experts says that over the next 30 years, many people living along the Nankai Trough face a higher chance of experiencing a deadly tsunami than being injured in a traffic accident.
(NHK)
Jan 25
To encourage more customers to go digital, Japan's largest bank is offering depositors who give up their paper bankbooks a ¥1,000 reward.
(Japan Times)
Jan 24
Prime Minister Shinzo Abe told parliament on Thursday the government will ask airlines to make announcements on flights from China urging passengers to notify cabin crew if they feel ill, as a new coronavirus continues to spread.
(Kyodo)
Jan 23
A woman and three children were found stabbed to death in a car in a park in Iwaki, Fukushima Prefecture, on Wednesday morning.
(Japan Today)
Jan 23
The last train schedules in and around the Japanese capital will be extended by up to two hours during the Tokyo 2020 Olympic Games.
(NHK)
Jan 23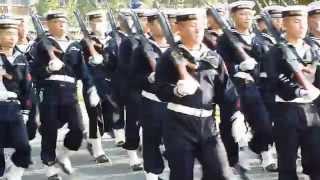 The first female student was admitted to Japan's national naval submarine academy Wednesday after the end of a ban on women on the country's submarines.
(Japan Times)
Jan 23
The smelt fishing season has begun at last on a frozen lake in Gunma Prefecture, central Japan. It started 10 days later than usual because of higher temperatures.
(NHK)
---