The corpse of a missing man was found along the tracks at a rail station in Kumagaya City, police said, reports TV Asahi (Feb. 14)
At just past 11:00 a.m., police received a report about a "person along the track bed" of the Takasaki Line at JR Kumagaya Station.
Officers arriving at the scene found the body, later identified as a man in 30s living in the southern part of Saitama Prefecture, in a space between the track bed and beneath the concrete platform.
On Tuesday morning, the parents of the man reported him missing.
Police are now investigating whether the man fell from the platform onto the tracks.
After the discovery, the Takasaki Line was halted in both directions, with the longest delay extending for 55 minutes.
駅のホームの退避スペースに若い男性の遺体が発見されました。  14日午前11時すぎ、埼玉県のJR熊谷駅で駅員から「線路に人がいる」と通報がありました。駆け付けた警察官がホームの下にある退避スペースで若い男性の遺体を発見しました。死亡していたのは埼玉県南部に住む30代の男性で、11日朝から行方が分からなくなって両親が捜索願を出していました。警察はこの男性がホームから転落した可能性もあるとみて調べています。JR高崎線は一時運転を見合わせ、最大で55分の遅れが出ました。
Apr 08
The Tokyo Metropolitan Government has begun moving people who have tested positive for the new coronavirus but have only mild or no symptoms to a hotel.
(NHK)
Apr 07
A state of emergency is set to be declared in Tokyo, Kanagawa, Chiba, Saitama, Osaka, Hyogo and Fukuoka prefectures -- areas most heavily hit by the spread of the coronavirus. So how will life change for residents?
(Japan Today)
Apr 06
Japan will earmark 1 trillion yen ($9.2 billion) for a reserve fund to fight the new coronavirus pandemic, according to a draft of an emergency economic package being compiled by the government.
(Kyodo)
Apr 04
Japan's Prime Minister Abe Shinzo and the main governing Liberal Democratic Party have agreed to give roughly 2,800 dollars to households whose income has fallen to a certain level due to the coronavirus outbreak.
(NHK)
Apr 02
Tokyo's Shinjuku Ward officials say the coronavirus infection is spreading in Kabukicho and other entertainment and amusement districts in the ward.
(NHK)
Apr 02
The Tokyo Metropolitan Government has put into full force an ordinance that virtually bans indoor smoking at restaurants with employees.
(NHK)
Apr 01
Tokyo Metropolitan Police have arrested a second man over the alleged rape of an intoxicated woman inside a vehicle in Shinjuku Ward two years ago, reports TV Asahi (Mar. 30).
(tokyoreporter.com)
Mar 31
Police in Soka, Saitama Prefecture, have arrested a 46-year-old woman on suspicion of arson and attempted murder after she set fire to her house in order to kill her 16-year-old son.
(Japan Today)
Mar 31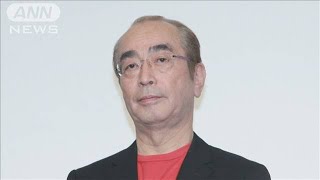 Veteran Japanese comedian Shimura Ken passed away on Sunday night at a hospital in Tokyo. The 70-year-old comedy icon was confirmed to have been infected with coronavirus.
(NHK)
Mar 30
The Tokyo Olympics and Paralympics organizing committee will likely support the idea of delaying the Games to July of next year.
(NHK)
---