A woman in her 60s in Tochigi Prefecture, north of Tokyo, has tested positive for the new coronavirus after disembarking from the quarantined cruise ship docked near Tokyo.
Last Saturday, the woman on the Diamond Princess tested negative for the virus.
She got off the ship on Wednesday after the two-week quarantine period ended.
But Tochigi officials announced on Saturday that she has since been confirmed to be infected after undergoing another test.
This is the first time a passenger from the ship has tested positive in Japan after disembarking.
栃木県で、60代の女性の感染が確認されました。  この女性は「ダイヤモンド・プリンセス」の乗客で、19日に下船し自宅に戻っていたということです。栃木県によりますと、女性は夫婦でダイヤモンド・プリンセスに乗っていて、必要なPCR検査を受けて「陰性」だったため、19日に夫婦で船を下り、栃木県内の自宅に戻っていました。女性は21日の夜、38.7度の発熱があり、県内の医療機関を受診し、肺炎が確認されました。そして22日、PCR検査の結果が「陽性」と分かりました。発熱はあるものの、それ以外の症状はないということです。
Apr 08
The Tokyo Metropolitan Government has begun moving people who have tested positive for the new coronavirus but have only mild or no symptoms to a hotel.
(NHK)
Apr 07
A state of emergency is set to be declared in Tokyo, Kanagawa, Chiba, Saitama, Osaka, Hyogo and Fukuoka prefectures -- areas most heavily hit by the spread of the coronavirus. So how will life change for residents?
(Japan Today)
Apr 06
Japan will earmark 1 trillion yen ($9.2 billion) for a reserve fund to fight the new coronavirus pandemic, according to a draft of an emergency economic package being compiled by the government.
(Kyodo)
Apr 04
Japan's Prime Minister Abe Shinzo and the main governing Liberal Democratic Party have agreed to give roughly 2,800 dollars to households whose income has fallen to a certain level due to the coronavirus outbreak.
(NHK)
Apr 02
Tokyo's Shinjuku Ward officials say the coronavirus infection is spreading in Kabukicho and other entertainment and amusement districts in the ward.
(NHK)
Apr 02
The Tokyo Metropolitan Government has put into full force an ordinance that virtually bans indoor smoking at restaurants with employees.
(NHK)
Apr 01
Tokyo Metropolitan Police have arrested a second man over the alleged rape of an intoxicated woman inside a vehicle in Shinjuku Ward two years ago, reports TV Asahi (Mar. 30).
(tokyoreporter.com)
Mar 31
Police in Soka, Saitama Prefecture, have arrested a 46-year-old woman on suspicion of arson and attempted murder after she set fire to her house in order to kill her 16-year-old son.
(Japan Today)
Mar 31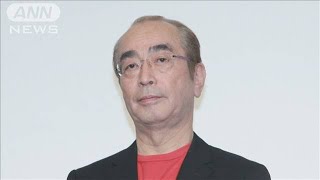 Veteran Japanese comedian Shimura Ken passed away on Sunday night at a hospital in Tokyo. The 70-year-old comedy icon was confirmed to have been infected with coronavirus.
(NHK)
Mar 30
The Tokyo Olympics and Paralympics organizing committee will likely support the idea of delaying the Games to July of next year.
(NHK)
---