About 79 percent of the public approves of Tuesday's decision to postpone the 2020 Olympics by about a year in light of the coronavirus pandemic, a survey found Saturday.
The three-day nationwide telephone poll from Thursday to Saturday found that 78.7 percent say the delay is "appropriate" and 11.1 percent favor a two-year delay.
The Summer Games were initially due to begin on July 24.
Prime Minister Shinzo Abe and International Olympic Committee President Thomas Bach agreed to the unprecedented delay during a teleconference Tuesday and also raised concerns about the considerable logistic challenges and extensive shuffling of the international sports calendar for 2021 that it would require.
Sep 19
The Japanese government has decided to set up a system to exempt athletes competing at next year's Tokyo Olympic and Paralympic Games from entry restrictions currently placed on 159 countries and regions due to the novel coronavirus that forced the games' postponement, sources familiar with the matter said Friday.
(Kyodo)
Sep 18
Two high school students suffered injuries after they were hit by an athletics hammer on the sports ground of their school in Takizawa, Iwate Prefecture, on Wednesday.
(Japan Today)
Sep 16
Kei Nishikori picked up his first win in a year at the Italian Open on Monday, defeating two-time ATP Tour titlist Albert Ramos-Vinolas 6-4, 7-6 (7-3) to reach the second round of the clay court tournament in Rome.
(Japan Times)
Sep 14
Having being a pioneer in Technology, especially in Gaming, Japan's gaming business has withered owing to stiff competition from Western Gaming Developers.
(newsonjapan.com)
Sep 13
Japanese tennis star Osaka Naomi has won the women's singles title at the US Open.
(NHK)
Sep 12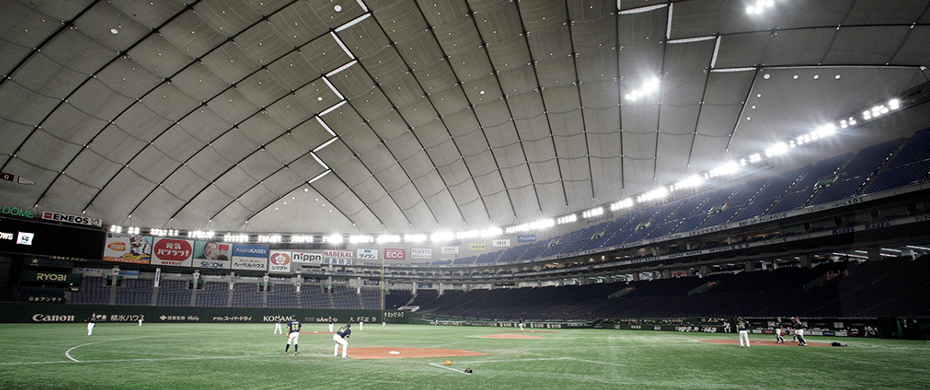 The Yomiuri Giants are running away with the Central League and are the clear-cut favorites to repeat as Central League champs.
(newsonjapan.com)
Sep 11
Eighteen sumo wrestlers at the Tamanoi stable in Tokyo have been confirmed to have the coronavirus.
(NHK)
Sep 10
Japan will consider raising the upper limit for the number of spectators at sports, concerts and other events to up to 20,000 from the current 5,000, as coronavirus cases have been moderating recently, a senior government official said Wednesday.
(Kyodo)
Sep 08
A senior official of the International Olympic Committee said in an interview with French media that the Tokyo Olympics will go ahead next year regardless of the coronavirus situation.
(NHK)
---