Restrictions to contain the coronavirus are slowly being eased in Japan and life is starting to get back to normal. But the mayor of Kitakyushu City in southwestern Japan says COVID-19 cases are on the rise again.
Mayor Kitahashi Kenji is warning that the situation could get much worse. He said Kitakyushu "will be hit by a second big wave, if this situation continues. We hope that everyone recognizes that we may be heading for a very difficult situation, and respond firmly to get out of this crisis."
No new cases had been confirmed in the city for more than three weeks. But 43 have been confirmed in the past six days. Health officials have not been able to trace the route of infection in some cases.
Tourist spots and other facilities that had reopened closed again on Thursday. That's a disappointment for people who wanted to see Kokura Castle.
Also on Thursday, a possible cluster of infections came to light at a Tokyo hospital.
Nine staff members and patients have tested positive. Authorities say this could be the first cluster since the state of emergency for Tokyo was lifted on Monday.
Chief Cabinet Secretary Suga Yoshihide said the spread of infections has been mostly contained. "But it is difficult to totally eliminate the infection risk, even after the end of the state of emergency."
The health ministry estimates 44,000 hospital beds will be needed nationwide in a worst-case scenario. It gave a breakdown for 13 prefectures that were under what the government calls a "special alert."
Some, including Tokyo and Osaka, are securing at least the numbers of beds the ministry says are necessary. Others are showing a shortfall.
Hyogo and Saitama are securing fewer than 30 percent. Still, officials in Hyogo say they're convinced they will have enough beds for a second wave of COVID-19 cases.
They say the health ministry's numbers assume that no measures are taken.
Dr. Ohmagari Norio at the National Center for Global Health and Medicine is an expert on infectious diseases who has treated many COVID-19 patients.
He says numbers of cases grew so quickly during the first wave that the medical system struggled to keep up.
Ohmagari says it's crucial to prepare for a second wave now, during this "lull" in the outbreak.
Tokyo and four other prefectures were the last parts of Japan to come out of a state of emergency. The government made the announcement on Monday.
More than 16,700 people have tested positive in Japan. Over 880 have died.
Jul 10
The number of new daily coronavirus infections in Tokyo hit a single-day record of 224 on Thursday, the metropolitan government said.
(Japan Today)
Jul 10
Officials of Tokyo's Shinjuku Ward say they will offer 100,000 yen, or about 930 dollars, to residents infected with the coronavirus.
(NHK)
Jul 10
A 24-year-old woman in custody after she caused the death of her 3-year-old daughter by leaving her alone at their residence for more than one week barricaded her inside with furniture, police have revealed, reports Fuji News Network (July 9).
(tokyoreporter.com)
Jul 10
Japan will tighten its criteria for supporting exports of coal-fired power plants amid criticism that the practice goes against global efforts to curb global warming.
(Japan Times)
Jul 10
The tourism industry in Japan came to a screeching halt earlier this year with the beginning of the coronavirus pandemic, as pretty much the whole country stayed home for both cherry blossom season and the Golden Week vacation period, two of the spring's busiest travel periods.
(soranews24.com)
Jul 10
The Tokyo Olympic and Paralympic organizing committee will issue ticket refunds to people unable to attend the games due to their one-year postponement, sources close to the matter said Thursday.
(Japan Times)
Jul 09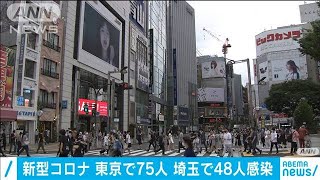 Japanese authorities reported Wednesday that 157 more people have been infected with the coronavirus.
(NHK)
Jul 09
Pounding rain that already caused deadly floods in southern Japan was moving northeast Wednesday, battering large areas of Japan's main island, swelling more rivers, triggering mudslides and destroying houses and roads. At least 58 people have died in several days of flooding.
(Japan Today)
Jul 09
Struggling businesses and other clients have left Japanese banks with record outstanding loans for a third straight month.
(NHK)
Jul 09
Carlos Ghosn, the former Nissan Motor Co chairman, wired $862,500 last year to a company managed by one of the two men who later helped him escape from Japan, U.S. prosecutors said in a Tuesday court filing.
(Japan Today)
---