Tokyo Gov. Yuriko Koike announced Friday that phase two of the capital's three-part plan to peel back coronavirus countermeasures will begin on Monday.
A day earlier, the Osaka Prefectural Government said it would start lifting all remaining business closure requests on Monday — giving the green light to clubs, gyms, bars and other facilities that had been struck by cluster infections.
Municipal leaders say new cases of the novel coronavirus will be closely monitored as the country's largest cities continue to emerge from the state of emergency declared April 7 by Prime Minister Shinzo Abe, who lifted the order in all prefectures on Monday.
The brisk pace and disjointed manner in which these orders are being lifted in different parts of the country, however, are drawing criticism and concern.
Under Tokyo's plan, social distancing and business closure requests will be peeled back in three phases to reopen society and reboot the capital's economy while taking precautionary measures to prevent a second wave of infections.
Tokyo, one of the last prefectures to be cleared, will enter phase two on Monday, Koike said at a meeting Friday of the metropolitan government's coronavirus task force.
"As we move closer to reopening the city, now is when the risk of a second wave is at its highest," Koike said Friday. "We need to prioritize both the local economy and the well-being of residents."
In phase one, Tokyo urged museums, libraries and other cultural institutions to reopen while eating establishments were urged to close at 10 p.m. instead of 8 p.m. In phase two, movie theaters, gyms and entertainment venues will be urged to reopen.
Jul 10
The number of new daily coronavirus infections in Tokyo hit a single-day record of 224 on Thursday, the metropolitan government said.
(Japan Today)
Jul 10
Officials of Tokyo's Shinjuku Ward say they will offer 100,000 yen, or about 930 dollars, to residents infected with the coronavirus.
(NHK)
Jul 10
A 24-year-old woman in custody after she caused the death of her 3-year-old daughter by leaving her alone at their residence for more than one week barricaded her inside with furniture, police have revealed, reports Fuji News Network (July 9).
(tokyoreporter.com)
Jul 10
Japan will tighten its criteria for supporting exports of coal-fired power plants amid criticism that the practice goes against global efforts to curb global warming.
(Japan Times)
Jul 10
The tourism industry in Japan came to a screeching halt earlier this year with the beginning of the coronavirus pandemic, as pretty much the whole country stayed home for both cherry blossom season and the Golden Week vacation period, two of the spring's busiest travel periods.
(soranews24.com)
Jul 10
The Tokyo Olympic and Paralympic organizing committee will issue ticket refunds to people unable to attend the games due to their one-year postponement, sources close to the matter said Thursday.
(Japan Times)
Jul 09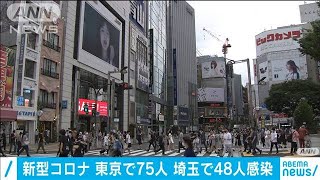 Japanese authorities reported Wednesday that 157 more people have been infected with the coronavirus.
(NHK)
Jul 09
Pounding rain that already caused deadly floods in southern Japan was moving northeast Wednesday, battering large areas of Japan's main island, swelling more rivers, triggering mudslides and destroying houses and roads. At least 58 people have died in several days of flooding.
(Japan Today)
Jul 09
Struggling businesses and other clients have left Japanese banks with record outstanding loans for a third straight month.
(NHK)
Jul 09
Carlos Ghosn, the former Nissan Motor Co chairman, wired $862,500 last year to a company managed by one of the two men who later helped him escape from Japan, U.S. prosecutors said in a Tuesday court filing.
(Japan Today)
---