Blogs
Author: Yasuko Kameyama, National Institute for Environmental Studies
Earth Day in 2021 marked a US return to the Paris Agreement by President Joe Biden's administration, soon after his inauguration in January 2021.
The return signals a reversal of the climate policies of his predecessor, Donald Trump, who showed little interest in climate change until 2020. Biden also announced that the United States would be hosting a digital climate change summit — The Leaders Summit on Climate — on Earth Day and called on world leaders to attend. The administration announced that it would set stricter greenhouse gas emission reduction targets for the year 2030 in the lead up to the Summit and urged other countries to do the same.
For years, Japan has been reluctant to set significant emission reduction targets, arguing that it has already achieved the highest possible level of energy efficiency and that any activities to further reduce emissions would burden the economy.
Japan's first emission reduction target for 2030 — set in July 2015 — was to reduce emissions by 26 per cent by 2030 compared to 2013 levels. The 2013 base year was chosen because it was when Japan recorded its highest emissions since 1990. Choosing a high emissions base year set a low bar but allowed Japan to aim for a reduction percentage comparable to more ambitious other countries.
The Paris Agreement adopted in December 2015 set the long-term goal of holding the rise in global temperatures to below 2 degrees Celsius and pursue efforts to limit the increase to 1.5 degrees Celsius. A report published by the Intergovernmental Panel on Climate Change in 2018 stated that global emissions needed to be reduced to net zero by 2050 to keep global warming within 1.5 degrees Celsius of pre-industrial levels. Net zero …continue reading
---
By Chihiro Kai
"My evaluation of the Japanese COVID measures is that they are purely optimism based with no evidence, no grounds, as well as with very much a normative bias involved in there as well. And this has been consistent throughout this period, and it has only led to confusion and delays. And, I think particularly the delays in vaccinations is our definitive failure."
Yukio Edano, the leader of the most competitive opposition party in the upcoming October 21 general election, said to the Foreign Correspondents Club of Japan on June 11. The Constitutional Democratic Party leader further said the Olympics could invite an unprecedented domestic explosion in infection cases compounded by immigration and increased domestic travel due to summer vacation.
Edano said Japan historically lacks the leadership and management skills required to guide its citizens during turbulent times, an unresolved flaw from the mid to post-war era particularly highlighted by the pandemic.
Despite the anomalous nature of the pandemic, Edano said the COVID-19 subsidy program enacted in April 2020 during the Abe administration foreshadowed Japan's fragmented and floundering response to the pandemic. The confusion and lack of organization that plagued local governments in their distribution of the 100,000 yen relief funds was the red flag the Ministry of Health, Labor and Welfare, responsible for prefectural and municipality COVID-19 operations, failed to address.
"We could already see the logistic failures, the lack of capacity and the disparities and so on in the local governments at the time," Edano said. "The fact this was not noticed, and there was no overall management, no overall control tower, and no overall strategy put in place from that period when it should have been noticed is the key factor in regards to the vaccination program issues."
He then critiqued the current administration's track record …continue reading
---
Handled with care and delivered in perfect condition.
Customer service in Japan is known for being second to none, with "God-like" attention paid to the needs of customers everywhere you go, from train stations to restaurants and even amusement parks.
Recently, another heartwarming tale of excellent customer service in Japan has come to light, this time involving the Japanese postal service. And while the postal system here is already widely lauded for its efficient, reliable services, this particular encounter is so impressive it's even come as a pleasant surprise to a lot of Japanese people.
Twitter user and university professor Hajime Ishikawa (@hajimebs) shared their experience online, uploading three photos with the following message:
"A leaf arrived in the post box. Properly stamped with a postmark."
▼ The photos shared by Ishikawa show a leaf with a 120-yen (US$1.10) postage stamp on one side…
▼ …which has been stamped with a postmark by the post office.
How did the leaf arrive in Ishikawa's mail box? Well, because he sent it to himself, writing his name and address on the underside of the leaf.
This wasn't a pure act of mischief to mess with the postal system, however, as the leaf was sent as part of the Tarayou Project ("Ilex Latifolia Project") to spread awareness about the Ilex Latifolia tree. The leaves of this evergreen tree, a species of holly native to southern Japan and eastern and southern China, can be written on, in the same way that certain palm leaves …continue reading
---
Japan's 2020 fiscal year budget was formulated in December 2019 before COVID-19 struck and pandemic-related considerations could be factored in. Expenditure was expected to reach 102.7 trillion yen (US$939 billion) and the primary budget deficit to GDP ratio was expected to be 2.7 per cent.
The government set out to achieve a primary surplus in the national and local governments by 2025. These fiscal consolidation targets were laid out under the 'Basic Policy on Economic and Fiscal Management and Reform 2018′.
The pandemic seemed to rob Japan of the will to pursue fiscal discipline. In 2020, the government made three COVID-19 supplementary budgets, and as a result expenditure ballooned to 175.7 trillion yen (US$1.6 trillion). Yet unlike the United Kingdom and the United States — which have already begun discussions about future tax hikes — there are very few discussions in Japan about fiscal consolidation. The lack of debate is problematic because Japan has the worst public debt-to-GDP ratio in the world.
There are three possible reasons why the fiscal consolidation debate has not progressed in Japan. First, many people have no interest in financial problems. A survey on public finances and tax burdens found that the average consumption tax rate that citizens considered desirable shifts by about 2 per cent with and without prior explanation of Japan's fiscal situation. The Japanese public appear to be unaware of the risks associated with the debt and the need for fiscal consolidation.
Second, there is confusion about fiscal consolidation measures. The debate concerning Japan's fiscal strategy is wide ranging. Some argue that spending cuts are more effective than increases in taxes. Others propose increasing nominal revenues and nominal GDP by raising prices and stimulating economic growth to lower real public debt. Raising taxes is another option though …continue reading
---
The effect of this small change really shows Nissin's reach around the world.
Companies in Japan have been upping their eco-friendly game over the past few years, like KitKat's paper packaging and Starbucks Japan's reusable drinkware. As of June 2021, Nissin has a new strategy in the sustainability game by eliminating the "lid closing seal," a thin piece of plastic with adhesive on it that holds your noodle cup closed while the ramen is cooking in boiling water. This very small change will save an estimated 33 tons of plastic waste per year produced by Nissin.
▼ Here's the after (left) and before (right) shot, which we'll explain below.
In place of the lid closing seal, Nissin has given the cup a slight makeover. It will now feature two opening tabs instead of one, and you can fold these down along the cup's edges to keep the lid firmly closed and get the perfect cup of Nissin ramen. This will apply to all regular and mini-sized Nissin cup noodles, while the Big Cup size will still have the plastic seal.
▼ The double opening tabs also give the lid a cat-like silhouette, as shown by Nissin's announcement video on the change.
The effort is part of Nissin's "Do it Now!" campaign that began in 2019, wherein the company aims to address environmental and human concerns through efforts in areas like disaster prevention, sustainability, food safety, and more.
You may still spot the plastic seal on cup noodles you buy in the near future since the company just implemented the change in their factories, but soon enough, you can participate in the double opening tab fun knowing that your meal is making a little bit less of an impact on the …continue reading
---
Author: Satoshi Kurokawa, Waseda University
At the US–Japan Leaders' Summit on 16 April, US President Joe Biden and Japanese Prime Minister Yoshihide Suga signed the US–Japan Climate Partnership on Ambition, Decarbonization, and Clean Energy. This climate partnership is expected to have a significantly positive impact on Japan's climate policy and decarbonisation efforts across Asia Pacific economies.
The summit took place one week before Biden's Leaders Summit on Climate, where he committed to cutting US greenhouse gas (GHG) emissions by 50–52 per cent by 2030 from 2005 levels. Suga announced that Japan would cut its GHG emissions to 46 per cent below 2013 levels by 2030, with the aim of achieving a 50 per cent reduction. Without the US–Japan Climate Partnership, Japan may not have set such an ambitious intermediate target, which was 77 per cent above its previous intermediate target of 26 per cent.
Before the collapse of the Fukushima Daiichi nuclear power plant, Japan was an important player in global climate policy. But the accident changed the entire climate policy landscape in Japan, which had previously relied heavily on nuclear energy. In 2019, nuclear power produced only 6.2 per cent of electricity, compared to approximately 30 per cent before the Fukushima disaster. Electricity generated in thermal power plants offset the electricity shortfall and GHG emissions peaked in 2013.
Japan has been falling behind other developed countries in the fight for decarbonisation. Japan's reduction targets under the Paris Agreement were unambitious — committing to a carbon reduction of just 26 per cent by 2030 and 80 per cent by 2050 from 2013 levels.
The Japanese government legislated a feed-in tariff scheme to encourage renewable energy usage. In 2019, about 18 per cent of electricity came from renewable sources, including large hydropower plants. Strengthened regulations following …continue reading
---
Author: Editorial Board, ANU
Until May last year, health centres in Japan were using fax machines to send handwritten reports of COVID-19 cases to the health ministry. While the reporting moved online soon after, the issue exemplifies Japan's struggle to move away from requiring signatures or hanko stamps on physical paper for authorisation. Despite its high-tech image, Japan is still very much a paper-based analog society, including in the widespread use of hard cash and a reluctance to adopt digital payment.
In the digital age, the degree to which a nation can adopt and employ new digital technologies has become a crucial determinant of its capacity for economic transformation. The ability to innovate through digital technologies reached a new level of urgency with the onset of the COVID-19 pandemic and will, to a great extent, predict the propensity of an economy to absorb and emerge from the pandemic shock.
While most governments aspire to attain digital competitiveness and devote considerable resources to this end, their efforts do not always translate into success. A nation's capacity to navigate the digital landscape does not necessarily correlate with its economic weight or technological competency.
Japan is a case in point. Despite its status as the world's third largest economy and a long history of being a leader in technological development, it ranked only 27th in the latest IMD World Digital Competitiveness Ranking — a survey of how nations employ digital technologies.
This stands in contrast to the small state of Estonia, which eclipsed Japan, coming in at 21st place. Driven by its limited human resources, Estonia adapted rapidly in the digital world and has achieved a competitive edge across a number of digital sectors, including being a world leader in cyber …continue reading
---
The average price of a brand-new apartment across greater Tokyo in April reached 77,640,000 Yen, a 24.9% increase from last year and the second-highest price seen since the asset bubble era of the late 1980s ~ early 1990s. The average was pulled up by the release of several projects in…
---
Author: Richard Katz, Carnegie Council for Ethics in International Affairs
Different technological regimes give rise to and require different business institutions. When circumstances change, so must the institutions. Otherwise yesterday's strengths become today's weaknesses, and economic growth slows. This is unfortunately Japan's plight, with its analogue era champions failing to adapt to today's digital world. No longer does Sony churn out one must-have product after another.
Japan ranked a dismal 25th in overall digital competitiveness in 2020 according to the IMD World Competitiveness Center. Companies in Japan spend plenty on information and communications technology (ICT), but get less bang for the yen. Japan ranks 56th in 'business agility', which measures how well a country uses ICT.
Most Japanese companies use ICT primarily to cut costs by automating tasks they are already doing, like inventory control. But what makes ICT revolutionary is that companies can do things that were previously impossible. They can not only reach more customers and suppliers via e-commerce, but also use big data and the internet to develop new products and improve old ones. UPS parcel delivery trucks have internal sensors to monitor conditions that typically precede a part breaking down, avoiding expensive failures of trucks filled with parcels.
Using ICT should enable the rest of the economy — distribution, services and non-ICT manufacturing — to increase productivity and get, for instance, a 2 per cent increase in output from a 1 per cent hike in inputs. Unfortunately, Japan's non-ICT sectors have not enjoyed this productivity boost. During Japan's 'economic miracle' following the Second World War, in the analogue era, technological innovation was led by giant, capital-intensive and vertically integrated companies. They relied solely upon themselves and long-time allies in corporate conglomerates — known as keiretsu — to create distinct products. Companies moulded themselves to conform to …continue reading
---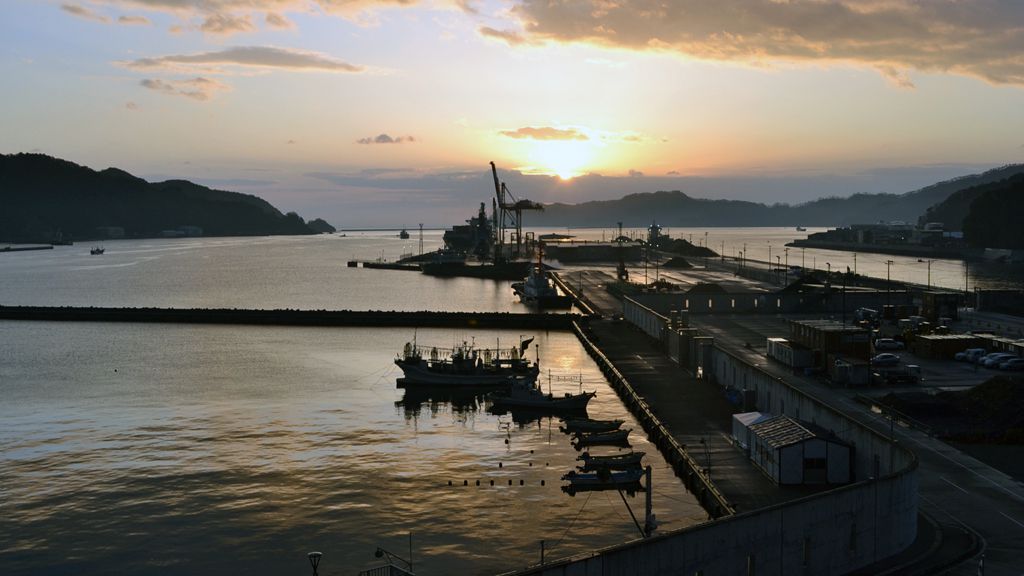 Ten years since the Great East Japan Earthquake and Tsunami
This year marked the 10th anniversary of the Great East Japan Earthquake, of which economic losses are estimated at $221 billion (EM-DAT), making it the most costly natural disaster recorded since 1900. The earthquake itself did not cause significant damage or casualties, but the subsequent 5–20 meter tsunami hit northern coastal areas, washing away townships and destroying the cooling system at the Fukushima Daiichi Nuclear Power Plant. To date, the recovery process is still ongoing to restore industries and economic activities to their pre-disaster levels.
In 2015, the United Nations proposed the Sendai Framework for Disaster Risk Reduction (UNISDR 2015), which indicates vital issues for understanding disaster risk in all dimensions of vulnerability, capacity, exposure of persons, asset hazard characteristics, and the environment. The framework recommended that investing in disaster risk reduction for resilience can drive innovation, growth, and job creation. Such measures are cost-effective and instrumental in saving lives, preventing and reducing losses, and ensuring effective recovery and rehabilitation. Nevertheless, given the difficulties in quantifying disaster risk for stakeholders and the general public, there exists a knowledge gap in knowing how and what to invest in preparedness for resilience for contributing to more efficient and effective disaster risk reduction (DRR).
The evidence-based approach is the foundation for holistic disaster risk reduction
In 2018, United Nations Secretary-General António Guterres stated that Asia and the Pacific is the world's most disaster-prone region and urged for greater investment in DRR (United Nations 2018). Given its origin, disaster studies has been long categorized in the field of natural science or infrastructure engineering. However, deepening data linkages between engineering and economic approaches can provide straightforward implications for policy making. Where government budgetary resources are limited, the backward quantification of potential disaster risk can identify vulnerable sectors and designate …continue reading
---