Blogs
According to the Ministry of Internal Affairs and Communications, the greater Tokyo area, which includes Tokyo, Saitama, Chiba, and Kanagawa, saw a net inflow of 99,243 new residents in 2020. This was the 25th year in row to see a net inflow.
The Tokyo metropolitan area saw a net inflow of 31,125 in 2020. In 2019 it was 82,982. 432,930 new residents moved in, while 401,805 moved out. Tokyo's 23 wards saw a net inflow of 13,034 residents. In typical years, the 23 wards can see a net inflow of anywhere from 50,000 ~ 70,000 residents. Yokohama City saw a net inflow of 12,447 residents, up 2,141 from 2019. Saitama City saw a net inflow of 10,922 residents, down 330 from 2019.
The Nagoya region (Aichi, Gifu and Mie prefectures) saw a net outflow of 17,387 residents, increasing by 2,370 from 2019. The Osaka region (Osaka, Hyogo, Kyoto and Nara prefectures) saw a net outflow of 118 residents, although Osaka City had a net inflow.
In July, the greater Tokyo area reported its first net outflow for the month since 2013, with an outflow of 1,459 residents. In 2020, the months of July, August, November and December all reported net outflows. The Tokyo metropolitan area has seen monthly net outflows since July.
Of Japan's 1,719 cities, towns and villages, 26.4% saw a net inflow in 2020.
These statistics include foreign residents. Global travel bans and the starting and stopping of the issuance of new work and student visas in 2020 put a dent in the year's immigration numbers.
When just looking at the data for Japanese citizens, 459,096 people moved into the greater Tokyo area in 2020, down 38,564 from 2019's numbers. Meanwhile, 361,091 people moved out, up 9,007 from 2019. The net inflow of 98,005 may have been down from 2019's high of …continue reading
---
---
As many as 20 buyers of apartments in the Harumi Flag (Athlete's Village) project have filed a petition for conciliation with the Tokyo District Court seeking compensation due to the delayed move-in date.
In late June 2020, the buyers received notice from the developers that the handover of the apartments would be delayed 12 months as a result of the postponed Summer Olympics. The buyers allege that they had requested an explanation from the developers but were refused. They also allege that they were refused any financial compensation for out-of-pocket expenses such as additional rent, as a delayed delivery due to the games postponement was not considered a legally compensable factor.
The public relations representative for the sales office said they were providing the necessary information as it was needed. Although they have no plan to hold a group explanation session, they are making the time to explain the situation to buyers on an individual basis. They were unable to comment on compensation as it depends on the contents of each contract of sale.
Harumi Flag is the name of the apartment complex that is scheduled to house athletes during the Summer Olympics, after which the apartments will be refurbished and delivered to buyers. Sales began in August 2019 with 1,543 applications made on the 600 apartments initially offered for sale.
The village sits on a 44-hectare site on the manmade island of Harumi in Tokyo Bay. The project will eventually contain 5,632 apartments in 24 buildings, of which 4,145 will be made available for sale. 893 apartments had already been sold when sales were put on hiatus in March 2020.
Pre-covid, the apartments had a scheduled delivery of early 2023. Now, it may be likely to take place sometime in 2024. Buyers who did not want to wait were given the option …continue reading
---
Author: Kaoru Natsuda, Ritsumeikan Asia Pacific University
The global automotive industry is at a crossroads as electric vehicles (EVs) become increasingly important for a new generation of environmental technologies. The European Union is a driver of the move away from internal combustion vehicles (ICVs) — gasoline and diesel engine vehicles — with a range of policies that Asia may now look to emulate.
In 2020, EU regulations set a standard of 95 grams of CO2 emissions per kilometre travelled on average. If emissions exceed this standard, vehicle producers must pay a €95 (US$115) fine for every excess gram of CO2, multiplied by the number of vehicles sold. These regulations come ahead of the anticipated prohibition of ICV sales in Germany, the United Kingdom and Sweden in 2030, and France and Spain in 2040. This is also influencing a potential ban of ICVs in Japan, China, Canada and California in 2035.
There are three types of EV technologies — hybrid electric vehicles (HEVs), plug-in hybrid electric vehicles (PHEVs) and battery electric vehicles (BEVs). HEVs have been available on the market since the late 1990s, followed by mass production of PHEVs and BEVs from the 2000s. Some jurisdictions such as United Kingdom, Norway and California will ban both HEVs and PHEVs in the future to reduce air pollution.
A joint research project between Mazda and Kogakuin University assessed CO2 emissions of ICVs and a BEV in Japan, China, Australia, Europe and the United States. They found that in Australia, BEVs do not produce fewer CO2 emissions than ICVs due to the country's heavy dependence on fossil fuels for electricity. In Japan, China, Europe and the United States some ICVs generated fewer CO2 emissions than the BEV in certain conditions. This …continue reading
---
The following is a selection of apartments that were reported to have sold in central Tokyo during the month of January 2021:
Building
Sold Price
(Yen/sqm)
(USD/sq.ft)
Days Listed
Discount
Minamiaoyama Daiichi Mansions (1970)
1-Bedroom
¥3,080,000
/sqm
$2,715
/sq ft
31
0%

Minamiaoyama Daiichi Mansions is a vintage apartment building located in a prime position right behind the Omotesando Intersection. A few years ago discussions were raised about redeveloping the building into a new high-rise apartment tower, but consensus has yet to be reached. Despite its age, its location and redevelopment possibility means that on the rare occasion an apartment comes up for sale in this building, it is quickly sold. There have only been five publicly reported sales in this building over the last 30 years, with this one being the most expensive on a price-per-square-meter basis. Back in 2015 a larger apartment on the same floor sold for 1,755,000 Yen/sqm. In 2000, a large apartment on a lower floor sold for 935,000 Yen/sqm. In the early 1990s, a couple of units sold for around 2,000,000 ~ 2,100,000 Yen/sqm.

The Parkhouse Gran Minamiaoyama (2016)
1-Bedroom
¥2,852,000
/sqm
$2,515
/sq ft
19
5.5%

The Parkhouse Gran Minamiaoyama is a luxury low-rise apartment building in the heart of Omotesando. Off-the-plan sales began in June 2015 and all apartments sold out on the first day of sales with an average of 9.6 buyers per apartment. The average price when new was around 2,300,000 Yen/sqm. There are currently 5 sale listings in the 101-unit building, with three of them rented to tenants for an average gross yield of 2.9%. The average asking price is 4,053,000 Yen/sqm. This apartment was on the ground floor. It sold for 15.7% more than it was previously listed for in 2020 and has been the second most expensive reported …continue reading
---
Local Japanese candy stores get ready for a bittersweet goodbye.
One of the hallmarks of vintage Japanese culture is the dagashiya or local candy store. Paneled in wood and metal, typically run by an elderly community member, and with shelves stocked with all kinds of delicious, cheaply priced treats, the local candy store is a source of nostalgia for adults, after-school respite for children, and once in awhile, controversy.
Regardless of their status and role in their respective communities, small-time local candy stores nationwide will soon be losing a trademark sweet: Amehama candy drops.
▼ Some candy wholesalers such as this one, located in Okayama, announced online the imminent departure of the 111-year-old candy maker.
【終売情報】

アメハマ製菓
 コーラキャンディ
 サイダーキャンディ
 巨峰キャンディ
 北海道牛乳キャンディ
 コーヒー牛乳キャンディ

4月末で廃業されるそうです
(製造は2月下旬まで)

アメハマの10円あたり付きキャンディ、、甘い思い出をありがとう︎ pic.twitter.com/6NYLmKnMHt

— 日本一のだがし売場/シカダ駄菓子岡山店 (@dagashi_okayama) February 3, 2021
Established in 1910 near the end of the Meiji Period (1868-1912), Amehama Seika is a confectionery company for small-time candy stores based in Aichi prefecture. While the company produces an assortment of delightful sweets, they are most famous for their ten-yen (US$0.095) hard candy drops.
▼ Typically packaged in transparent containers, Amehama drops come in the following flavors: cola, cider, grape, coffee, and Hokkaido milk.
Citing growing operational costs, the deterioration of its factory machines, and the overall economic burden of COVID-19, the company has declared its closure and will be shuttering its operations by April 2020. Netizens gathered online to mourn the loss of the iconic candy giant:
"For real?"
"Another one lost…"
"I remember growing up and buying a lot of these from the local candy store… feels a little lonesome."
"These are such a necessity for me! I even bought some the other day…"
While it's a sad day for traditional Japanese candy shops and …continue reading
---
The real estate transaction process in Japan is about to join the 21st century as the Ministry of Land, Infrastructure, Transport and Tourism (MLIT) has approved the use of teleconferencing to complete a key part of the process from April.
Up until now, realtors have been required by law to conduct the reading of the Explanation of Important Matters (a due diligence report) in person in front of the buyer. This requirement was introduced in 1967 to provide an additional layer of protection for buyers.
This report is an extremely important part of the purchase process and buyers need to pay close attention to it before signing the contract. It includes details on the rights of the property and other risks such as flood hazards. The contract of sale can only be signed after this report has been read aloud by a registered real estate agent. As a buyer, you will still have to sit through this 3-hour reading, but now have the option to do it from the comfort of your home without having to visit the realtor's office.
In 2017, rental transactions were approved for video conferencing, with some selected brokers also allowed to conduct trials for sale transactions. Of the 854 companies that registered for the trial, only 110 actually carried out any online sale procedures. Of the successful transactions, 64% of the buyers were investors and 36% were home-buyers. 90% were buying apartments, and only 10% were buying detached homes.
One of those brokerages is Sumitomo Realty & Development who noted that 30% of their customers chose to conduct the process online. The company provides video tours of train stations and neighborhoods near their projects, along with computer graphics of their new developments.
While the relaxation to allow online conference calls may make things more convenient for some buyers, …continue reading
---
Japan's National Tax Agency (NTA) has decided to revise the rosenka land tax valuations downwards by 4% in three districts in Osaka to reflect the drop in land prices. This is the first time outside of a major disaster that the values have been revised since the system was introduced in 1955. Osaka, which has been hit hard by the tourism downtown, is the only city in Japan to receive this special adjustment.
The rosenka land values are announced in July each year and are based on a valuation date of January 1. That means the data from 2020 did not take into account any impact that the coronavirus pandemic and foreign travel restrictions may have since had on the property market.
Back in June 2020, the NTA had started looking into these impacts. In October they announced that land values had not fallen enough to warrant a revision, but have changed their standpoint after further investigation has shown some steep falls in Osaka land values.
Between January and September 2020, land values in Shinsaibashi-Suji 2 Chome, Soemoncho, and Dotombori 1 Chome had dropped by a staggering 23%. These shopping and entertainment districts are highly dependent on tourist spending and have suffered from the prolonged pandemic. It is worth noting that Shinsaibashi-Shuji 2 Chome's rosenka land values are still up 313% from 2015, while koji-chika government assessed land values climbed 228% over the same period, jumping by as much as 45% in 2016 and 33% in 2017.
Several other districts in Osaka and Nagoya have seen land values fall by over 15% in 2020, with the NTA considering additional revisions depending on data from an October to December survey.
Rosenka land values are said to represent somewhere around 80% of the market value, although that ratio can vary. If the market value of …continue reading
---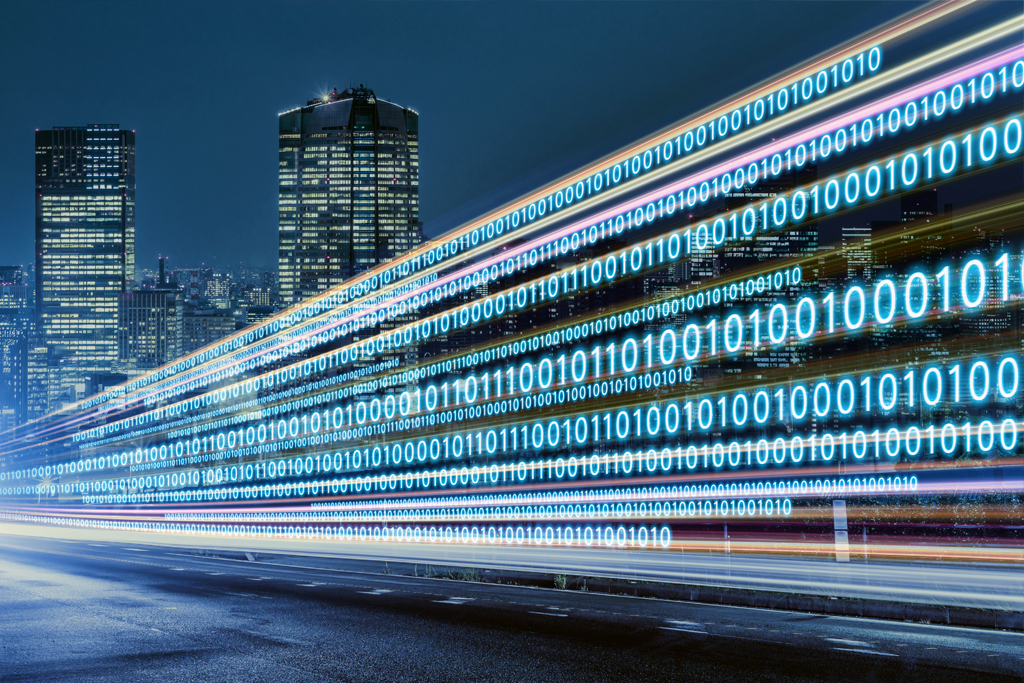 Digital transformation is changing how and by whom financial services are provided, bringing benefits to consumers in the form of expanded and simplified access to financial services. However, this transformation is also affecting the financial services industry in ways that could lead to greater risks to systemic financial stability.
The arrival of big data and artificial intelligence
Transformation of the financial sector and the provision of financial services is driven by 'big data' and the computer-aided ability of financial institutions to analyze these data to provide improved services to customers. By big data, we mean very large structured and/or unstructured data sets containing tens of thousands of observations on bank customers, insurance policy holders, and users of online payment platforms etc., as well as textual data that can be digitized and used for the computer-aided analysis of newly issued financial regulations, newspaper reports to search for indicators of economic uncertainty, and reports by investment banks that may reveal information about market sentiment. The evolving analytical techniques that enable financial institutions to take advantage of big data are commonly known as machine learning or artificial intelligence (AI). These are sophisticated methods to discover intricate, often non-linear, relationships between variables that can inform decisions on customer credit worthiness, asset allocation decisions, risk management, and forecasting.
AI is widespread in the financial services industry
The use of AI in the financial services industry is widespread. A survey of AI in financial services conducted jointly by the Cambridge Centre for Alternative Finance and the World Economic Forum found that 70%–80% of the firms surveyed had already implemented or were in the process of implanting some form of AI solution in their business models. Not surprisingly, fintech firms were in general more active users of AI, although only by a relatively small margin. While these developments will …continue reading
---
The number of brand-new apartments released for sale across greater Tokyo in 2020 hit the lowest level in 28 years after the coronavirus pandemic saw showrooms shuttered and developers delay sales. A total of 27,228 apartments went on the market, down 12.8% from 2019. Sales are expected to recover in 2021 with 32,000 units forecast to be supplied.
Meanwhile, the average sale price hit the highest level seen since 1990. The average increased by 1.7% from 2019 to 60,840,000 Yen. The average in 1990 was 61,230,000 Yen.
The average price in Tokyo's 23 wards was 77,120,000 Yen, up 5.8% from 2019, while the average price per square meter was 1,251,000 Yen, up 11.4% from 2019.
Tokyo's 23 wards saw a 20.6% drop in supply. Saitama Prefecture saw a 26.5% drop while Chiba Prefecture saw a 28.8% increase.
High prices have been the result of sustained construction costs, labor shortages and the high cost of acquiring land for residential developments. Buyers continue to seek convenient, centrally located apartments, with remote work yet to result in any noticeable change in demand for Tokyo properties.
The increase in the average price across the greater Tokyo area may also be due to developers focusing their efforts on sales activities within Tokyo's 23 wards where they see the strongest demand. The comparatively higher property values in Tokyo are pulling up the average across the greater Tokyo region. New apartment prices in Chiba Prefecture actually dropped 0.5% from 2019, while Saitama (+1.2%) and Kanagawa (+2.7%) saw mild increases.
The most expensive apartment to go on sale was a 183 sqm (1,970 sq.ft) 2-Bed, 1-Bath penthouse in Proud Daikanyama Front that was listed for 690,000,000 Yen. The sale price works out to around 3,769,000 Yen/sqm (approx. US$3,375/sq.ft). Non-penthouse units in the building were priced from 2,100,000 ~ 2,900,000 Yen/sqm (approx. US$1,880 ~ …continue reading
---