Blogs
Last weekend, third-year high school students took their stressful two-day standardized university entrance exams. These exams will decide whether they can enter their university of choice next spring.
However, some weren't too pleased with the tricky English comprehension test. They needed to know the difference between British and American English when counting floors.
The National Center for University Entrance Examinations does warn all the test-takers that in addition to commonly taught American English, they may use British English in the test questions because they deem it essential that students understand the diversity of vocabulary, spelling and pronunciation used in international settings.
Too wicked
共通テスト、イギリス英語出してくるのは流石に鬼畜すぎ pic.twitter.com/GMjarQHxMY

— 确 (@taka2434) January 15, 2022
共通(きょうつう)テスト、イギリス英語(えいご)出(だ)してくるのは流石(さすが)に鬼畜(きちく)すぎ
"To use British-English on the common test is too wicked"
US vs UK Floors
わからない人の為に
アメリカは日本と同じく
1階→2階→……

イギリスは
グランドフロアー→1階→2階→…

つまり、アメリカ日本にとっての2階はイギリスにとっての1階

— とりそぼろ(旧:自民のジミン) (@torisobor1213) January 15, 2022
わからない人(ひと)の為(ため)に
アメリカは日本(にほん)と同(おな)じく
1階(いっかい)→2階(にかい)→……
イギリスは
グランドフロアー→1階→2階→…
つまり、アメリカ日本にとっての2階はイギリスにとっての1階
"For those who don't know:
America is like Japan
1st floor -> 2nd floor ->
In England:
Ground floor -> 1st floor -> 2nd floor ->
In other words, the second floor for the US and Japan is the first floor in the UK."
The Japanese counter for building floors
In Japanese, you combine numbers with a counter, a single-kanji character, to count things—people (人), cars (台), long and thin objects (本), flat and thin objects (枚) and so on. In total, the Japanese language has about 500 counters, but not all of them are commonly used. Let's have a quick look at the counter for building floors: 階.
Note that 3階 can be read さんかい or さんがい. The latter being more frequent.
| | | |
| --- | --- | --- |
| Floor numeral | Japanese | Romaji |
| 1 | 一階(いっかい) | ikkai |
| 2 | 二階(にかい) | nikai |
| 3 | 三階(さんがい) | sankai, sangai |
| 4 | 四階(よんかい) | yonkai |
| 5 | 五階(ごかい) | gokai |
| 6 | 六階(ろっかい) | rokkai |
| 7 | 七階(ななかい) | nanakai |
| 8 | 八階(はっかい) | hakkai |
| 9 | 九階(きゅうかい) | kyuukai |
| 10 | 十階(じゅうかい) | jyuukai |
Vocabulary
| | | |
| --- | --- | --- |
| Japanese | Romaji | English |
| 共通(きょうつう)テスト | kyoutsuu tesuto | Unified university entrance exams |
| イギリス英語(えいご) | igirisu eigo | British English |
| 流石(さすが)に | sasuga ni | As expected, naturally |
| 鬼畜(きちく) | kichiku | Savage, brutal, wicked |
| 為(ため)に | tame ni | For |
| 同(おな)じく | onajiku | Likewise |
| つまり | tsumari | In other words |
---
Cool hack will save you time and keep you in everyone's good books.
Our Japanese-language reporter Saya Togashi has been travelling in elevators since, well…ever since she can remember. However, she was today years old when she learnt about a life hack that could've saved her a lot of time during all those elevator rides.
Saya came across the hack while leafing through a magazine at the hairdresser's, where a heading in bold font read: "Everyone knows that if you press the wrong floor button in the elevator, you can cancel it by pressing it twice".
Saya couldn't help but feel a little embarrassed for not knowing this fact that seemingly "everyone knows". Reading a little further, though, revealed that the double-press hack doesn't always work, as it may require a long press or a triple press instead, depending on the lift manufacturer.
So Saya set out to test this new bean of knowledge she'd gleaned from the magazine as soon as she could. Would it really work? Well, there was only one way to find out.
Saya stepped into the elevator outside the hairdresser's, and because she was alone, she pressed the button to go down to the second floor…and then the first floor. Saya really wanted to get off on the first floor, though, so it was time for her to try that hack.
▼ She pressed the second floor button twice…
▼ …and voila! The light for that floor disappeared!
Saya was on her way to the first floor without having to waste time with an unscheduled stop. She couldn't believe she'd …continue reading
---
#InsideJapan #Episode163
On this episode I'm talking with Helene Uchida, a certified teacher who has been in Japan for over 40 years. She owns and manages Little America, a school in Fukuoka that's been around since 1979, and has some valuable insights about what teachers NEED to do to help Japanese learners to actually improve their English.
Find out more about Helene's work at https://www.littleamerica-es.com/
Timestamps:
00:00 Intro
00:57 In Japan for 40 years, why?
01:51 Difference between teaching in US and Japan
03:15 How much has Japan changed in 40 years?
05:06 What's missing in the public education system in Japan?
09:37 How to make your classroom work better
11:16 How has Judo informed your teaching?
16:00 Helene's school origin story
17:01 Sponsored segment https://jobsinjapan.com
17:30 How to grow a new English school
18:59 Speaking Japanese in the English classroom
20:11 Helene's teacher organisation
24:09 Montessori Method
26:08 Experiential English learning is KEY
30:05 What has to happen in Japan going forward
32:21 Outro
Video Podcast:
Audio Podcast:
Listen and subscribe on iTunes, Spotify or wherever you get your podcasts!
---
This show is proudly sponsored by JobsinJapan.com!
For the best place on the internet to find your next job in Japan, go to JobsinJapan.com.
The post The Key to Making Japanese Students Fluent in English | Helene Uchida appeared first on JobsInJapan.com.
---
It should still be around somewhere, right?
Growing up, pretty much everyone has been in a classroom where a student gets caught with something they shouldn't have brought to school, and then the teacher confiscates the item. That common scenario played out one day at a junior high school in the town of Mikasa, in Japan's northern prefecture of Hokkaido, with a male student whose name hasn't been released, whom we'll call "Taro."
It's not clear what exactly was confiscated from Taro, but whatever it was, he wanted it back. So last week, while the school was closed for winter vacation, Taro, accompanied by his girlfriend, snuck into the school, with his eventual goal for the caper being to recover his contraband. The two managed to get inside one of the school's staff rooms, but it wasn't long until an employee who was on the premises heard them talking loudly and called the police to report the intruders. Oblivious to the approach of law enforcement, the couple was still in the school when officers arrived on the scene and arrested them for trespassing.
Getting the police involved, as opposed to calling the couple's parents and telling them to come pick up their misbehaving children, might seem like overkill, as may arresting them instead of suspending them from school. The thing is, though, Taro is 63 years old, and his girlfriend is 58. Yes, both of them attended the middle school they broke into, but they also both graduated from it well over 40 years ago.
Life doesn't seem to have taken the pair far from their childhood homes, as they both live in Iwamizawa, the city neighboring Mikasa to the east. The ire Taro felt from having whatever his teacher took taken from him also appears to still be something he holds close in …continue reading
---
Flushing money down the toilet has never been more entertaining!
Japanese children are spoilt for choice when it comes to fun and interesting toys and magazines, and this month, there's a mag that'll appeal to kids of all ages, including the young at heart.
Called Shogaku Ichinensei, which translates to "First Grade Elementary School Student", this monthly periodical often includes free educational toys as an appendix, and the free toy for the February edition is…
▼ …a toilet piggy bank!
We're no stranger to buying kids' magazines when they come with impressive toys like this, so we picked one up at the bookstore to find out what the kids are learning about these days.
▼ When we took the toy out of its box, we found it needed some simple assembly.
▼ It was easy enough for a child to put together, and the Western-style toilet bowl was actually really well crafted.
The more complicated construction turned out to be the papercraft involved in the bathroom diorama around the toilet.
It wasn't as difficult as some of the paper models we've dealt with in the past, though, so after around ten minutes of piecing things together we had this resplendent bathroom display before us.
Now it was time to test out the plumbing, by depositing a coin in the toilet bowl…
▼ …and pressing …continue reading
---
When getting married in Japan, there are two options for you to take: the legal and straightforward method of registering the union at a local government office or taking it a step further and having the wedding of your dreams. Either way, here are a few things to remember before tying the knot.
Legal requirements to getting married in Japan
Much like other countries, there are legalities to getting married in Japan. These are written in articles 731 to 737 of the Japanese Civil Code, highlighting that the male partner must be at least 18 years old and the female partner at least 16 years old. Furthermore, a person under the age of 20 can't get married in the country without the approval or consent of one of the parents.
Lastly, a woman cannot get married within six months of the dissolution of her previous marriage or divorce. This is practiced to avoid confusion as to the identification of a child's father if a pregnancy occurs close in time to the end of the previous marriage.
Documents needed to register a marriage
Getting married in Japan is a pretty simple process. You need an application for registration of marriage (konin todoke) signed by two witnesses (of any nationality) who are over 20 years old, both partners' birth certificates (if it's in another language, a Japanese translation is needed), passports, and an affidavit of competency to marry (countries have different versions of this but it basically confirms that you are of legal age and unmarried). That's it!
If you want to be on the safe side or both partners are neither Japanese, it is recommended to double-check with the …continue reading
---
Whether it's the sweltering humidity of the Japanese summer, the dark, cold days of winter or the downpours of the rainy season, there are times when Tokyo weather can make being outside unbearable, particularly when there are kids involved.
With massive ball pits, jumping castles, beautiful dress-up clothes, role-playing activities, books, construction toys, slides and swings, the Kid-O-Kid play centers, created by Japanese toy company Bornelund, are every child's playroom dreams come true. The best part is, in the name of helping their child, accompanying adults can get into the fun as well. And for any moms wondering, the rooms and toys are thoroughly disinfected on a daily basis, and all guests are asked to use countertop sanitizers upon entry and exit. There are six Kid-O-Kid centers spread out over the Tokyo prefecture, so check the website for details on the one nearest you (if you can't read Japanese, Google Translate will help to decipher the addresses).
Admission: ¥600 flat fee for adults; ¥700 for the first 30 minutes, and then ¥100 per 10 minute block after that for kids (if you and your family plan on becoming regular visitors, passes and point cards are available that will save you some yen)
For Ages: 6 months-12 years old
Open: 10:30 a.m.-7 p.m.
Perhaps "museum" is the wrong name to give this unique recreational space, as in reality, the Tokyo Toy Museum presents an interactive gallery of playthings from Japan and the world over. In a very un-museum-like move, children and parents can play and engage with the toys and exhibitions that are housed over three levels of this …continue reading
---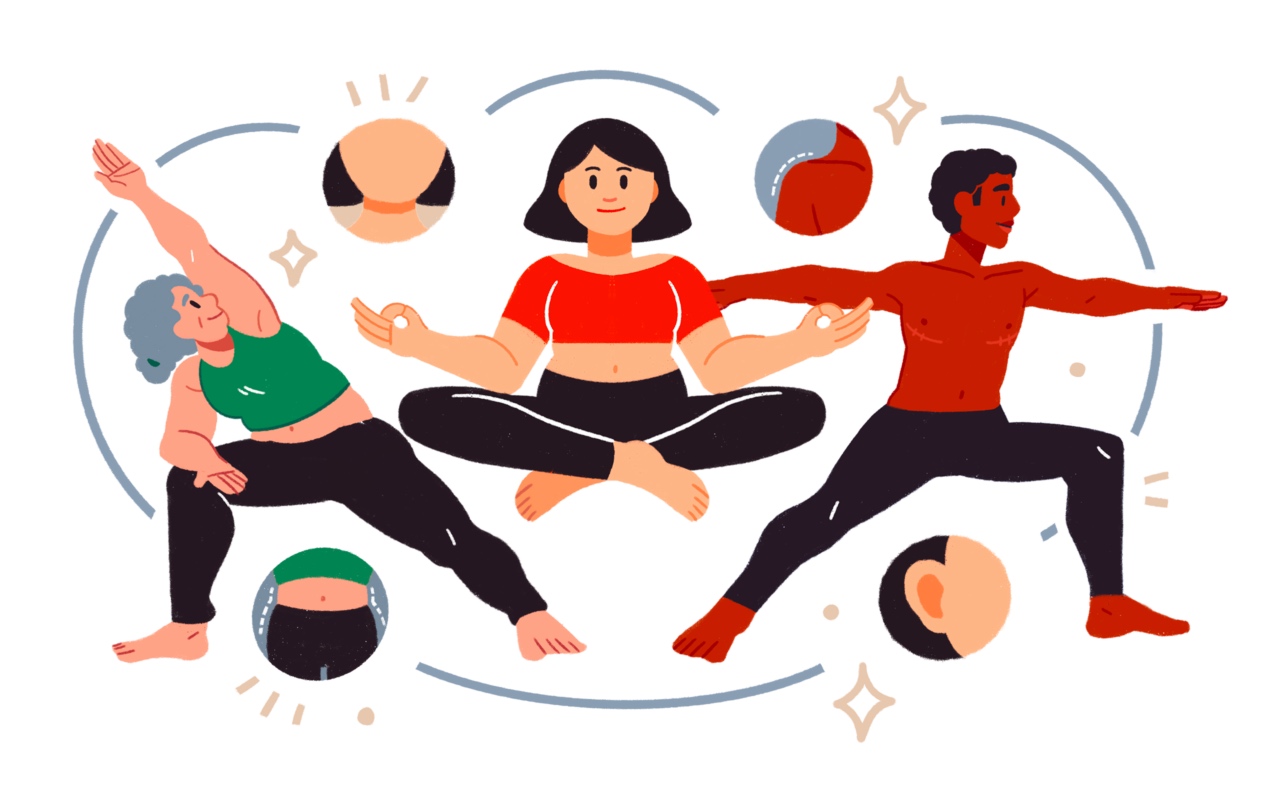 Welcome to the second article in our three-part guide for doing yoga classes in Japanese!
In the previous article, I mentioned that when I decided to take yoga lessons in Japan I didn't think I'd have any trouble understanding the instructions because… …continue reading
---
Whether it's for buying some furniture or taking a road trip, having a car in Japan has its benefits. The following guide will explain three options you can try to start driving in the country and how to go through each one. The good news is, you can still get a license even if Japanese isn't your strong suit.
Can you drive with an international driving permit?</h3?
You might already have an international driver's license and wish to use that because you're not planning to stay long in Japan. Foreigners can use their International Driving Permit (IDP) in Japan. If this is your case, you can do so as long as the following prerequisites are met.
First, the IDP is issued in your home country and not in Japan. Second, they can only be used for one year in Japan, even if their validity is for much longer. If you plan to use it for more than a year, you can return to your home country for at least three consecutive months before using it again in Japan.
Take note as well that Japan only allows IDPs based on the countries included in the 1949 Geneva Convention, such as the United States, Canada, U.K., Ireland, Australia, New Zealand, South Africa, Malaysia, Philippines, Singapore, Hong Kong, Thailand, India, Italy, Austria, Spain, Romania, Sweden, Denmark, Turkey. You can check out the complete list here and confirm with your Japanese embassy as a safety precaution. Furthermore, Belgium, Estonia, France, Germany, Monaco, Switzerland, and Taiwan do not issue IDPs based on the 1949 Geneva Convention; thus, their permits require a translation to be used.
If you already have a license and need it converted
Another scenario to drive in Japan is to already have a driver's license from your home country. If you plan to stay in Japan for a …continue reading
---
With the rise of the Omicron variant, the Tokyo Metropolitan Government has made provisions for free COVID-19 tests in Tokyo during January 2022.
Note: If you need a COVID-19 test certificate for travel, then check out our other guide to getting a certificate of negative COVID-19 for travel.
Who can get a free COVID-19 test in Tokyo?
With these new provisions anyone can get tested at one of the sites listed below up until the 31st Jan 2022. However, if you have COVID-19 symptoms you should instead contact your GP, or call the Coronavirus call center (operators available in 11 languages).
List of free COVID-19 testing sites in Tokyo
The full list of testing sites can be found on the Tokyo Government website here (in Japanese). We've
The post Where to Get Free COVID-19 Tests In Tokyo appeared first on Tokyo Cheapo.
---