Blogs
March is Women's History Month (女性史月間 joseishi gekkan). The equality issue was widely discussed when Yoshiro Mori, the former Chair of the Tokyo Organizing Committee of the Olympic and Paralympic Games, made discriminatory (差別的 sabetsuteki) remarks about women (see my blog "How Not to Apologize – Mori of Tokyo Olympics.) Every newspaper and every TV news talked how outdated (時代遅れ jidaiokure) our society was. Japan ranked 121stout of 153 countries (IMF 3/2020) as far as the gender gap is concerned.
So what should I start with?
https://www.tokyo-np.co.jp/article/88547
Japan is the only country that requires a married couple to have the same last name – either husband or wife's last name. This has been a problem for women who have established themselves professionally. I know many in academia who use two last names combined. But legally, they cannot do so. Tamayo Marukawa, the Minister of State for Gender Equality as well as the Minister for the Tokyo Olympic and Paralympic Games, along with 50 other members of the Liberal Democratic Party (LDP 自由民主党 jiyuminshutou), sent a letter asking members of the local assemblies not to support a policy change (Tokyo Shimbun 2/27/2021) approving of a married couple having different family names. Ironically (皮肉なことにhinikunakotoni), Marukawa is her maiden name (旧姓kyusei). She has used her maiden name for 13 years although she changed her last name legally upon marriage. And why do these 50 disapprove (不賛成であるfusanseidearu) of a married couple using separate last names (called 夫婦別姓fufu bessei) enough to pressure their local assemblies members?
Reasons Cited by these 50 LDP Members
Japan has 戸籍 (koseki) a family registry, categorized by a family name.The group fears that a family-centered social unit may be jeopardized.
The stability of a child's last name may be …continue reading
---
Teachers who violate rule will face disciplinary action.
Like pretty much all forms of communications technology, social media has progressed from being only for tech-savvy enthusiasts to something just about everyone makes use of. With that diffusion coming on the heels of smartphones becoming commonplace, most Japanese adolescents now have a personal device with which they can connect with the rest of the world without their parents serving as watchful intermediaries, and so the Shizuoka Prefectural Board of Education met on Tuesday to discuss a new way of keeping its students safe online.
The board has decided to universally prohibit teachers from communicating with students on social media for private matters (i.e. non-official school-related topics). Previously, the board's code of conduct for teachers made no specific mention of social media, and simply forbade "inappropriate speech and actions." Under the new policy, though, private-topic communication with students on social media in and of itself will be judged as inappropriate conduct and trigger disciplinary action against the teacher.
While some idealists may lament the loss of an avenue by which scrupulously dedicated teachers could have been a positive factor in pupils' lives even once class is over for the day, the board's decision wasn't prompted by baseless fears, as recent cases of indecent acts by teachers upon students were cited as a driving force in the new policy. Teachers will, however, still be allowed to use social media to send non-personal announcements to students regarding things such as school events and sports/club activities for which the teachers serve as coaches or advisors.
The open forum nature of many social media platforms, as well as the ability to like or share posts without adding a written message, mean there may be some gray areas the board will have to sort out regarding what constitutes "communication," but the …continue reading
---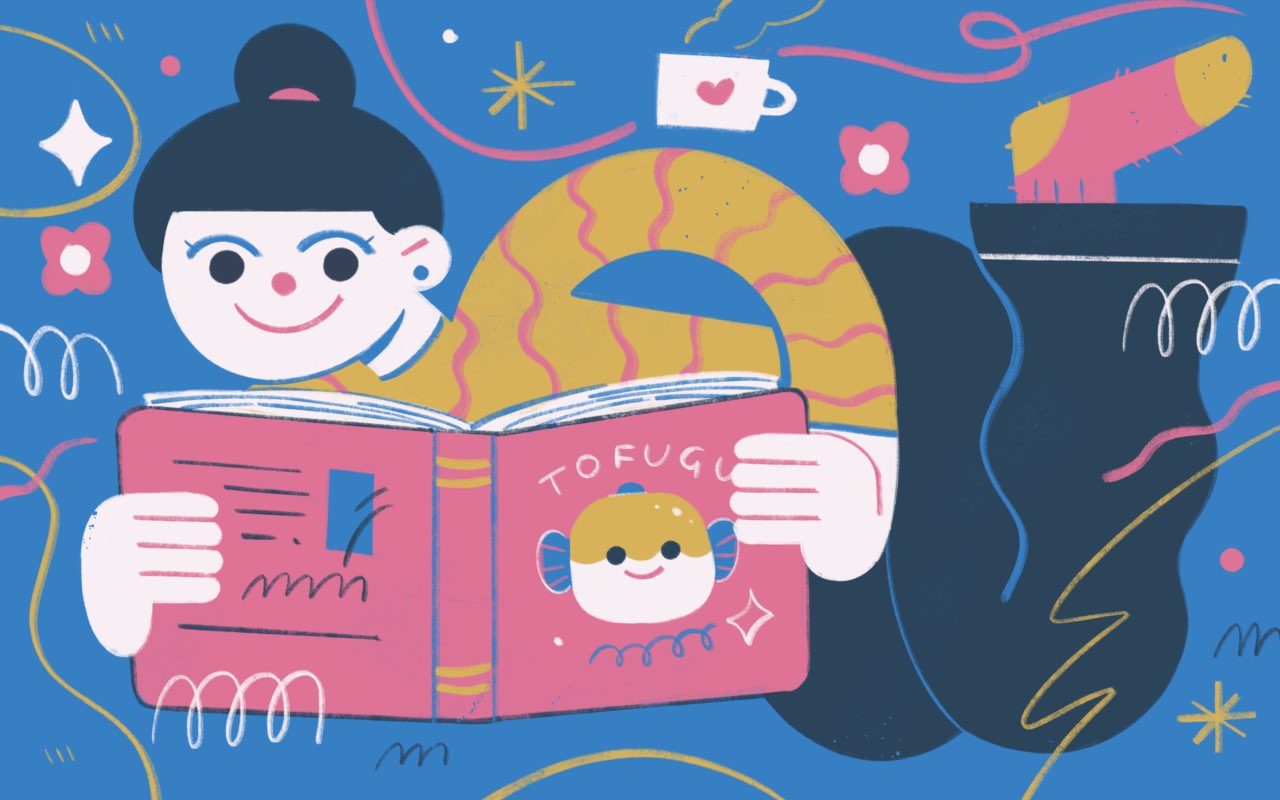 You've been learning Japanese for a while, and reading example sentences in textbooks or materials intended for Japanese learners, like graded readers, has started feeling a bit boring to you. Now that you have a good foundation of vocabulary and grammar… …continue reading
---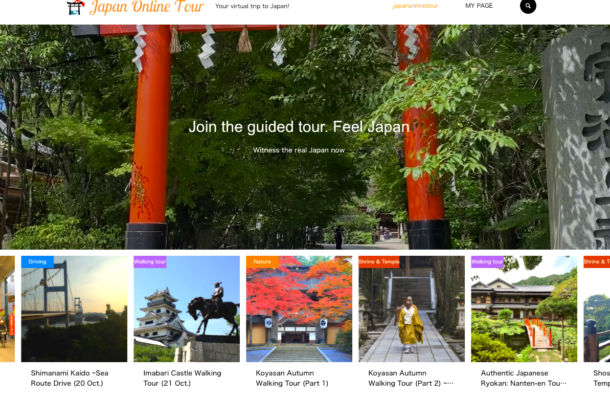 Japan Online Tour Guides You to the Far Corners of Japan in Real-time!
Japan Online Tour proudly announces the introduction of live virtual tours that will allow participants to experience traditional and modern Japanese culture from the comfort of their own home.
Japan Online Tour ( https://JapanOnlineTour.com ) is pleased to announce the launch of real-time, virtual travel experiences featuring the many facets of Japan through live-streaming. From natural wonders to historical sites to bustling city life, you can now explore Japan with knowledgeable, fun and engaging guides.
As the pandemic disrupted travel plans, many people had to cancel or postpone their trips abroad. Japan Online Tour was launched on 1 Sep 2020 to allow people to still experience Japan albeit virtually.
Japan Online Tour is highly interactive. You can interact with the guide in real-time via chat. If you missed the livestream, you could watch the recording later on at any time. You can even make new friends with other virtual travelers. Whether walking, hiking, driving or taking part in various activities, you will feel like you are with us in person. We will bring you authentic experiences not commonly found in travel brochures. You will also meet locals who are enthusiastic about their city/town as well as proud artisans and passionate custodians of Japanese culture. At Japan Online Tour, we always have something for everyone.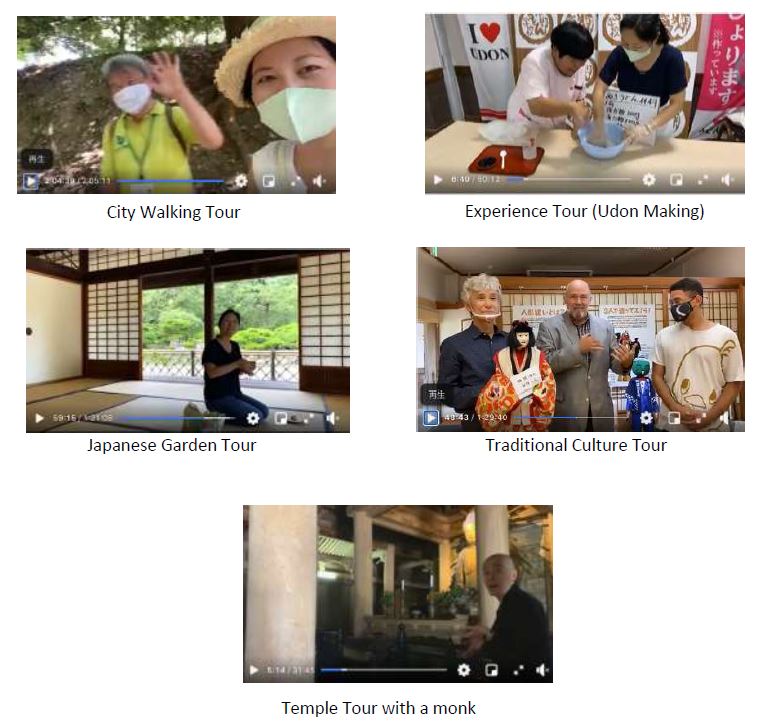 The live tours are conducted for premium members and live-streamed in a closed Facebook group.
Join Us for the live tours and discover Japan!
https://japanonlinetour.com/
The post Introducing Japan Online Tour appeared …continue reading
---
If you have been blessed with a residential stay in Japan, it makes sense to consider putting your child into a Japanese public school. Let's take a look at some of the factors worth considering when making that decision.
The acquisition of Japanese
Probably the clearest advantage of your child attending a Japanese school would be the acquisition of Japanese language skills. Even if there happens to be another dual-culture child in your kid's class, and even if that child happens to share the same alternative language as your kid, they will still almost certainly speak together in Japanese at school because it is the common language there. Children adapt and learn so quickly that at the elementary school age it is likely to take only a few months for your child to catch up to the other kids in general language usage.
If your child is starting from zero with Japanese and entering third grade or higher, you will need to be careful that her weak Japanese skills don't hinder her understanding of the lesson material. Even with mathematics, many questions at this level will be in word form. (e.g. If I have ¥500 and want to buy apples that cost ¥100 each, how many can I buy?) In grades one and two, children study hiragana and katakana (although most have already learned them at home or in kindergarten) and the times tables and basic addition, subtraction, division and multiplication. They are given homework mainly to get them into the habit of doing it. If your child will be in this six- or seven-year-old age group while you are in Japan, it is worth considering sending him to a Japanese school in order for the whole family to really be a part of Japanese society. The same is true for kindergarten.
They are …continue reading
---
People studying in Japan often ask GaijinPot Study a very tricky question: is Japanese hard?
If you ask Japanese people themselves, 68.5% will say 日本語(にほんご)は難(むずか)しい (Japanese is hard) in a heartbeat. Even native speakers admit to struggling, especially with written Japanese.
Indeed, Twitter proved brought the matter up last Monday when the expression "police tantrum" (警察駄々(けいさつだだ)) started trending. The hashtag confused users, who wondered what the heck it could mean, and by the end of the day, it became 話題(わだい) (the topic of conversation).
Are police throwing tantrums?
『警察駄々』

こんな感じかと思った!
30分クオリティ。 pic.twitter.com/WRVEavPCEs

— きりん@警察絵 (@rpKIRIN) February 22, 2021
『警察駄々』
こんな感(かん)じかと思(おも)った!
30分(さんじゅうぷん)クオリティ。
"'Police tantrum'
Here's what I thought it meant.
Made it in 30 minutes."
Netizens are divided on the reasons leading to such a misunderstanding.
In this comic strip, a ちび (cute and short character) policeman is having a tantrum, crying and rolling on the floor. He is asking to search the other character's belongings. That's a good guess, but it turns out "police tantrum" wasn't about Japanese police behavior.
What does it all mean? Well, it all started with users mixing up police tantrum" (警察駄々(けいさつだだ)) and "police matters" (警察沙汰(けいさつざた)). Netizens are divided on the reasons leading to such a misunderstanding. A lot of folks, including the press, questioned the literacy level of today's Japanese people.
Others think the sound proximity between the words 沙汰(ざた) (zata) and 駄々(だだ (dada) could have just lead to an honest mistake.
A matter-tantrum mix-up
警察沙汰と警察駄々 pic.twitter.com/p89UYmm1EQ

— ウチやん@小道具とセットで使えるイラストポーズ集発売中! (@uchiuchiuchiyan) February 22, 2021
警察沙汰と警察駄々
"Police matter and police tantrum"
警察駄々とかその他誤用について、本を読まなくなったとか教育の問題とかいう意見は出るだろうし一因ではあるだろうけど
「今まで日常に隠れてたものがSNSで可視化、共有されてバレた」
って言うのが一番なんじゃないかな

— tkt (@high337) February 22, 2021
警察駄々とかその他(た)誤用(ごよう)について、本(ほん)を読(よ)まなくなったとか教育(きょういく)の問題(もんだい)とかいう意見(いけん)は出(で)るだろうし一因(いちいん)ではあるだろうけど
「今(いま)まで日常(にちじょう)に隠(かく)れてたものがSNSで可視化(かしか)、共有(きょうゆう)されてバレた」
って言うのが一番(いちばん)なんじゃないかな
"There will probably be opinions saying that words like 'police tantrum' and other misuses are caused by educational problems or lack of reading. But I think it's mainly that regular things that used to be niche, can now be seen and shared on social media."
---
One year after Kagawa capped kids' playtime, will Tokyo follow suit?
Last spring, politicians in Japan's Kagawa Prefecture enacted the Ordinance for Measures Against Internet and Game Addiction, which prohibits anyone under the age of 18 from playing video games for more than 60 minutes a day during the week, or more than 90 minutes a day on weekends. Ostensibly, this is to protect them from interactive electronic entertainment turning their young minds to mush. Although the ordinance currently has no penalty built into it, kids who go over their daily limits are technically violating the law. Also banned: high school students using smartphones for non-studying purposes after 10 p.m., and younger users after 9.
Kagawa is the first place in Japan to enact such a law, but with less than a million residents in the prefecture, the ordinance affects only a small slice of Japan's population. However, on Wednesday Tokyo Governor Yuriko Koike was asked if she has plans to place a legal video gaming time limit on kids living in the capital.
The question was posed on Wednesday's plenary session of the Tokyo Metropolitan Assembly, and Koike responded with
"In regard to countermeasures against video gaming and Internet addiction, I believe it is important for the city to calmly assess available information. I am not considering instituting a uniform time limit that has no scientific basis."
▼ Koike during the plenary session
香川県のゲーム条例に対する東京都の考えを小池都知事に質問しました。
東京都では香川県の条例のように「条例でゲーム時間等を一律に制限する考えは無い」との明確な答弁です。

都民ファーストの会は都議会の最大与党として、これからも表現の自由を守るための提案・活動を続けてまいります。 pic.twitter.com/GorhWDWsjb

— 藤井あきらデジタル都議都民ファーストの会 (@fujiiakiratokyo) February 24, 2021
Koike's words will come as a relief to Tokyo's game-loving minors, especially since when Kagawa enacted its ordinance last spring, Koike said would "be watching what sort of effects it produces." Apparently, though, her observations so far have led her to believe that a blanket limit on playing time or …continue reading
---
We are slowly approaching (we hope) the beginning of the end of the COVID-19 pandemic. Japan plans to roll out the Pfizer Inc. vaccine for frontline workers and the elderly in March and the general public in May. Unfortunately, this comes far too late for this year's graduating students.
Across Japan, graduation ceremonies for students in elementary, junior high and senior high schools will take place in the second week of March. We can likely expect heavily curtailed, socially distant ceremonies—a far cry from the fanfare and celebration teachers are used to and which our students have come to expect. This has got me thinking: Is there anything we as assistant language teachers (ALTs) can do to help our students cope with this upheaval?
First, we need to look closer at the problem we are dealing with.
Psychological impact
As an elementary school teacher, I have noticed that preparations for graduation among my sixth-grade students are noticeably more muted than usual. My students seem demoralized and more than a little bit frustrated at being deprived of their moment in the spotlight. It seems especially unfair when we know that none of this current predicament is in any way their fault.
There has been much debate about the necessity to contain the spread of the novel coronavirus and the potentially fatal consequences of contracting COVID-19.
The elderly, frail and individuals with preexisting conditions make up the vast majority of fatalities worldwide. However, the coronavirus has the potential to kill anyone, even children. Social distancing, wearing masks, the cancellation of school events and reduced contact time are all unfortunate but necessary steps we must take.
However, to some extent, one aspect that has been overlooked is the psychological impact of the pandemic, especially on children.
Studies compiled by the C.D.C. in the U.S. suggest …continue reading
---
After one too many lazy Saturdays, we find ourselves standing at the foot of an ice cold waterfall.
Our Japanese language reporter Masanuki Sunakoma has been in a rut: Sleeping until noon, only dragging himself out of his futon far enough to tuck his legs under his heated kotatsu table, and then lazing there all day until he rolling the few feet back into bed and going to sleep.
Sure, it's a comfortable rut, but a rut is a rut, and recently he decided he needed to jolt himself out of it, so he decided to go and do takigyo.
By themselves, the kanji characters mean "waterfall" and "go," so you might think takigyo refers to going to a waterfall to clear your mind and refresh your spirit through the tranquil atmosphere of nature. That's…half-right.
What takigyo actually is is a form of ascetic meditation practiced in Japan, done while standing underneath a waterfall and letting the water pound on you, driving out mental impurities, evils, and other negative distractions from your mind.
While it's a part of traditional Japanese culture, for safety reasons we don't recommend just running off into the mountains and parking yourself under the first cascade you find. Luckily for Masanuki, Ryusenji Temple in the town of Kita Kyushu, not far from where he lives in Fukuoka Prefecture, offers a takigyo program on the second Saturday of every month. Participants of any and all religious beliefs are welcome, and Masanuki showed up for the mid-February session.
▼ A temple with a cute illustrated sign saying "Please Google our traditional waterfall meditation program" encompasses a lot of what …continue reading
---
Story from The Japan Times, 2/17/21.
Osaka District Court ruled on Tuesday that it is legitimate for a prefecture-run high school to ask its students to dye their brown hair black under school regulations and instructions.
In a lawsuit filed by a 21-year-old woman in 2017, the court, however, ordered the Osaka Prefectural Government to pay ¥330,000 to her for failing to include her name in attendance records after she stopped going school.
The woman sought some ¥2.2 million in damages from the prefectural government, claiming that she suffered mental distress as she became a truant student after she was ordered by teachers to dye her hair black. The school regulations ban brown hair.
"The school regulations are reasonable in light of conventional wisdom, and hair color instructions are based on a legitimate purpose under the school education act," presiding Judge Noriko Yokota said.
Yokota also rejected the woman's claim that her natural hair color is brown.
On the school failing to include her name in the attendance records when she advanced to the third year and not assigning her a seat in a classroom, the judge said that the school's decision was extremely inappropriate, and that the school abused its discretionary power.
According to the ruling, the woman entered Osaka Prefecture Kaifukan Senior High School in Habikino in April 2015.
After she was repeatedly instructed to dye her brown hair black for violating the school regulations, she stopped attending the school in September 2016 when she was a second-year student.
The lawyer for the woman said at a news conference that the ruling is regrettable, adding that the court decision that her natural hair color is black is an unjustifiable factual error.
An official of the prefectural bureau of education said its position on school regulations and …continue reading
---