Blogs
Root, root, root for the home team…or else.
As we mentioned earlier, mid-summer is one of the seasons when Japan holds its national high school baseball championship, culminating in a series of finals at Koshien Stadium in Hyogo Prefecture.
It's a very traditional sporting event with a large following, and it often dominates TV screens across Japan, much to the chagrin of my daughters trying to watch Butt Detective. But for the kids who take part and the schools they represent it is very much a huge deal.
But that's not necessarily true for all the other students, of course, and it has recently come to light that some schools, in their drive to push their teams to the top, have been forcing other members of the student body to go out and show support for the baseball team.
▼ Schools vary regarding what constitutes "support," but it can often entail elaborate performances and a high degree of enthusiasm
This matter had come to the attention of the Japan Youth Conference (JYC), a non-governmental organization that advocates on behalf of young people in the country. Last March, the JYC submitted a request to the Japan Sports Agency and Saitama Prefecture, that students should not be forced to take part in extracurricular activities such as sports teams or other clubs.
In the process, the JYC had also received requests from students to look into the matter of forced support for high school baseball teams. They cited one 16-year-old student in Kagawa Prefecture who said that they had to attend "support practice" and attend games using their own money. The student provided evidence in the form of schedules and closed by saying they wished they had COVID-19 so they wouldn't have to cheer for their team.
In response, the JYC started a petition on Change.org …continue reading
---
Governor of Tokyo wants people to stop saying the old term because paternal leave is not a vacation.
In a lot of Japanese vocabulary words, if you hear the sound kyu, it means "rest." For example, the word for "break" (as in "take a break") is kyukei, and the one for "holiday" is kyujitsu.
But the kyu word we're talking about today is kyugyo. Kyugyo is a handy compact expression for a leave of absence from work, and it's written by combining the kanji character 休, meaning "rest," with 業, meaning "an enterprise or undertaking," and in many cases, by association, "work."
▼ Kyugyo
Kyugyo is often combined with some other vocabulary word to specify the reason someone is taking leave, which is where we get the expression ikuji kyugyo. Ikuji means "child rearing," and so ikuji kyugyo is when a new mother or father takes parental leave.
▼ Ikuji kyugyo
Tokyo governor Yuriko Koike doesn't like the sound of "ikuji kyugyo," though, since individually, those kanji mean:
● 育 = raising
● 児 = child
● 休 = rest
● 業 = work
Koike is concerned that the etymology of ikuji kyugyo could be creating a sense that people who take maternity or paternity leave are "resting" while they're not "working" in the office, in turn making it socially difficult for new parents to take the time off necessary to care for a newborn and maintain their own health as well. Because of that, Koike called for suggestions for a new term to describe parental leave, and after receiving some 8,800 submissions, the committee in charge of the project has decided on the word ikugyo.
---
Students are also asked if they're satisfied with the amount that they have to spend.
Remember back to the simple days of your youth when you got money for doing absolutely nothing but existing? It's seriously a shame that adulthood doesn't come with a free monthly allowance clause.
Since the amount of allowance money that parents give to their children varies from family to family (as does New Year's otoshidama gift money), Japanese human resources company Recruit was curious to learn what amounts families are shelling out for their high school-aged children these days. Therefore, it implemented an online survey in May which asked 1,000 high school students (273 males and 727 females) around the country who receive a monthly allowance how much they receive, when they receive it, and if they're satisfied with the amount. Before you ask, "But why don't they just get a part-time job?" remember that part-time jobs may not be as common for Japanese high school students as they are for students in other countries, with the pressures of university entrance exams, cram school at night, and "not-mandatory-but-mandatory" club activities taking up lots of time.
OK, let's dive in to the survey results. A Japanese high school student's typical monthly allowance comes out to be an average of 5,582 yen (US$41.28–but remember, the yen is currently at its lowest value against the US dollar in 20 years). For reference, that's just under the cost of the Pokémon Legends: Arceus Nintendo Switch game, which retails for 6,578 yen.
▼ If you see Meiji-era scholar Yukichi Fukuzawa peeking out at you from your monthly allowance, you're a lucky high school student indeed. He appears on Japan's 10,000-yen banknote.
<img src="https://soranews24.com/wp-content/uploads/sites/3/2022/07/2.jpg?w=640" alt="" width="640" height="480" srcset="https://soranews24.com/wp-content/uploads/sites/3/2022/07/2.jpg 1600w, https://soranews24.com/wp-content/uploads/sites/3/2022/07/2.jpg?resize=150,113 150w, https://soranews24.com/wp-content/uploads/sites/3/2022/07/2.jpg?resize=640,480 640w, https://soranews24.com/wp-content/uploads/sites/3/2022/07/2.jpg?resize=768,576 768w, https://soranews24.com/wp-content/uploads/sites/3/2022/07/2.jpg?resize=1024,768 1024w, https://soranews24.com/wp-content/uploads/sites/3/2022/07/2.jpg?resize=1536,1152 1536w, https://soranews24.com/wp-content/uploads/sites/3/2022/07/2.jpg?resize=95,70 95w" …continue reading
---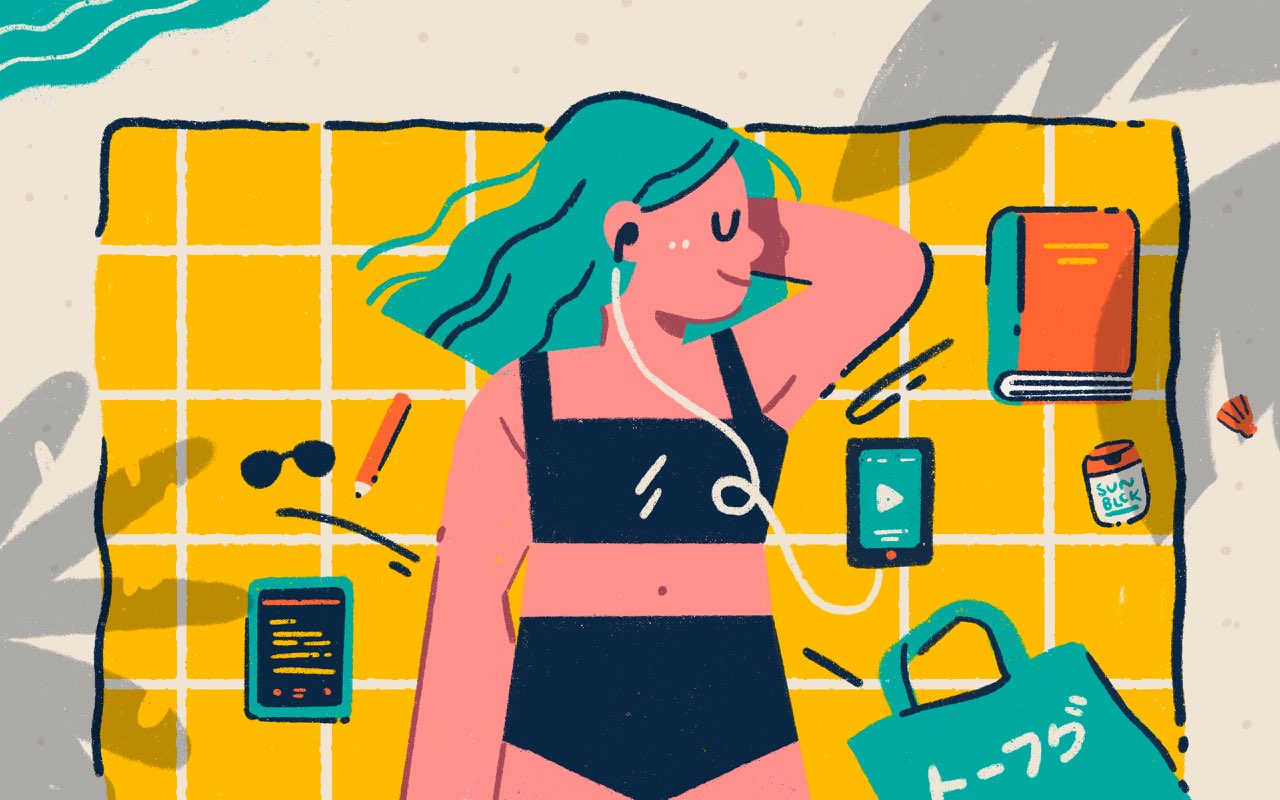 The days are heating up, and so too can your Japanese study! How about keeping fresh with some cool new Japanese learning resources, hand-picked just for you? Whether you're a seasoned pro looking to mix up your routine, or a beginner looking to jump… …continue reading
---
What better place for them to train than the birthplace of sumo?
The ongoing war in Ukraine has affected the lives of millions, including civilians. Athletes are no exception, and many have been unable to continue their normal training, competitions, and daily lives in general. That's when Japan came up with a plan to help Ukrainian sumo wrestlers in training continue building their skills.
Eight amateur sumo wrestlers, both men and women, hailing from Ukraine are currently taking a training tour of Japan in preparation of an international tournament. Though Ukraine has currently banned men aged 18 to 60 from leaving the country in light of the ongoing war, athletes competing at a world tournament are given special permission.
▼ Some of the training sessions took place in Ehime Prefeture, and local mascot Mikyan even appeared in a special piece of artwork to commemorate the event.
The wrestlers have been in Japan since the end of May, paying a visit to the Ukrainian Embassy in Japan and participating in a press conference. They then went sightseeing in Tokyo's Asakusa neighborhood before heading off to Usa in Oita Prefecture, otherwise known as the mecca of sumo wrestling, where they practiced for the upcoming world tournament.
▼ They look more than ready.
Next on their agenda was to relocate to Seiyo in Ehime prefecture for another training session. Seiyo hosts Japan's annual Otoi Sumo tournament, so naturally, their sumo facilities are well-equipped. They'll be training there until June 29, when they'll travel back to Tokyo. The athletes' journey through Japan ends on …continue reading
---
"Keigo" – it's the single most terrifying word to Japanese language students (after "kanji," of course). Put simply, keigo (敬語(けいご)) is a speech style that shows deference to those of higher status. It's a rather complex but somewhat formulaic system; while it is at first daunting, it is likely that learners will hear and pick up on many key phrases simply through exposure to Japanese work environments. Most Japanese co-workers will not expect their foreign counterparts to know the ins and outs of keigo, especially since many Japanese study it themselves. However, properly using keigo will undoubtedly soften your speech and be appreciated by others.
Here are five essential phrases to politely communicate at work:
1.「恐(おそ)れ入(い)りますが」"My apologies, but…"
This is technically a kenjō phrase, meaning it indicates your low status in comparison to the listener, and can be used to soften a request. Often, the following request may take time, effort, or consideration to be completed. Opening your request with a line such as osore-irimasuga acknowledges the trouble the other must go through, and the speaker's appreciation. This phrase should come in handy especially when starting a new job, where reports and projects may require approval by your superiors.
「恐(おそ)れ入(い)りますが、表(ひょう)の数字(すうじ)をご確認(かくにん)いただけますか?」 = "I'm sorry to take up your time, but could you check the numbers on the chart for me?"
2.「都合(つごう)がつかないため」 "I'm not available"
Textbooks often teach students 「都合(つごう)が悪(わる)い」 or the simple 「ちょっと…」 to indicate that a proposed time doesn't work. While both options can be used quite liberally across different situations, switching out 悪(わる)い (literally "bad") for つかない elevates the expression. Because of the addition of ため at the end, meaning "because," a suggestion for another time or date would be expected.
「都合(つごう)がつかないため別日(べつび)でお願(ねが)いします」 = "Because I'm not available (at that time), let's find another day."
3.「時間的(じかんてき)な余裕(よゆう)がないため」 "I don't have time to spare"
Though the English translation of this …continue reading
---
System has no family income restrictions and will address low birth rate, politicians hope.
Tokyo is made up of 23 special wards and roughly three dozen areas classified as cities, towns, or villages. The 23 wards are the most developed and centrally located, providing the closest access to schools, workplaces, and other necessary facilities, but that convenience comes with higher costs for housing and consumer goods prices.
Living in Tokyo's 23 wards could become much less expensive soon, though, as starting next year medical bills for high school students and younger children will be free. The plan was announced by Takaaki Yamazaki, mayor of Koto Ward, following a conference of the special wards' mayors on June 21.
From the start of the next fiscal year, Tokyo Metropolis (as Tokyo's special wards, cities, towns, and villages are collectively called) will be starting a three-year program under which children through high school-age from households with applicably low incomes will be charged only 200 yen (US$1.50) per hospital visit. However, Yamazaki declared that the 23 wards have decided to go even further, and will be completely covering the medical expenses for high school students and younger children with no family income restrictions.
"This is being undertaken as a child-rearing support project by the 23 wards, a measure to address the declining birthrate," said Yamazaki. "We reached this decision from the belief that in order to create a Tokyo in which it is easy to give birth and raise children, we should not place income restrictions on beneficiaries or ask them to personally pay medical bills." The system is expected to go into operation next April.
Expanding the benefits to all families, regardless of income, in the 23 wards (which have a combined population of almost 9.4 million people) and waiving any self-payment requirements is estimated to increase the …continue reading
---
Taxes and Takoyaki, two things you're just not going to be able to avoid while you're in Japan. While we've already discussed in depth the calculations around your health insurance (which is really a tax), it's not the only tax you'll encounter, either on your payslip or in your mailbox. So, what other tax bills can you expect?
Most purchases in Japan will incur a consumption tax of 10%, while items such as alcohol and tobacco have their own excise taxes beyond consumption tax. If you end up buying a vehicle or property during your time here, you'll be looking at vehicle tax on the former and property taxes on the latter. Beyond those though, there are some taxes everyone in Japan must pay. The aforement
The post A Guide to Taxes for English Teachers in Japan appeared first on Tokyo Cheapo.
---
Whatever happened to just spitting?!
Back when I was a student I remember blowing past the cooked food in the cafeteria during lunch and picking up pre-packaged foods instead. I admit that might not have been the healthiest choice for a growing boy, but with recent news out of Okazaki City, Aichi Prefecture, I'm beginning to feel a lot better about it.
On 13 June, a 20-year-old employee of a public school in the city was charged with mixing human feces into the lunch there. More specifically it was found in the "okazu" of the lunch, which loosely translates to "side dish" and refers to the non-rice component of a meal. It's a pretty wide-ranging term that can refer to pretty much any food from fried chicken to a brick of tofu.
▼ Sadly a lot of okazu have brownish earth tones, making most of them easy to conceal such a horrible thing in.
The incident occurred on 8 October, 2021, when the principal of the school taste-tested the okazu of the day's meal in advance in the staff room and noticed that it had a peculiar odor and discoloration. He immediately canceled the meal for everyone else and submitted the food to the public health center for examination. The results confirmed that it contained E. coli bacteria, and even though the okazu was made in a separate central facility, no other schools had any trace of fecal matter in their food.
Thanks to the keen senses and quick action of the principal, none of his students or staff members were exposed to the contaminated food and did not suffer any illness as a result. A subsequent investigation led back to the staff member, …continue reading
---
Once written, twice shy.
Last November I embarked on the process of getting a Japanese driver's license from scratch. This means I did not convert a license from another country, nor did I attend any driving school. I simply went to the nearest police department that handles license issuing by myself and applied to take the necessary tests.
With driving schools charging in the neighborhood of 200,000 yen (US$1,488) this is by far a cheaper option. However, it is also notoriously hard, with Japan often ranking among the most difficult countries to get a license and most Japanese people telling me it was pretty much impossible.
Having gone through the first paper test and driving test, I could finally see firsthand that it really did live up to the infamy. Although I was able to clear the first paper test on the first attempt, the driving test proved much more difficult and required four tries, though I'm told that was still pretty good compared to others. "Seven times" is a number that I often hear people say that it takes.
● On the road again
But now that it was all done, I was awarded the privilege of having to do both tests one more time before I could get a license, but first I was to take my learner's permit and hit the Japanese road for the first time.
▼ I grow up so fast, don't I…
Before attempting the next tests, everyone is required to do 10 hours of road practice, broken up into five two-hour sessions. You can drive anywhere you want and practice however you want, but you must be accompanied by a driver who has had …continue reading
---