Blogs
While aging is often an occurrence that many wish to avoid or prolong, the concept is celebrated in Japan. There's no room to get offended when acknowledging one's age because there's a holiday meant explicitly for the seniors.
holiday started by a small town
Before Respect for the Aged Day or Keiro no Hi came to be, there was a small town in Hyōgo Prefecture that decided it was essential to celebrate its seniors. In 1947, the town of Taka declared September 15th to be Toshiyori no Hi or Old Folk's Day. The rest of the country soon caught wind of the event, and it was widely accepted.
In 1966, the government proclaimed it a national public holiday, retaining the original date. With over 28 percent of the country's population comprising those aged 65 and above, the holiday proved to be essential. Did you know that there are about 80,450 people in Japan over 100 years old? That incredible feat is definitely worth a celebration.
Even though the elderly in Japan are treated with respect every day through keigo (honorifics or respectful language) and polite manner, it is only necessary to have a day to call their own. Respect for the Aged Day was celebrated every year on September 15th until 2003, when the holiday was affected by the Happy Monday System. Through the government's initiative to move holidays, creating longer weekends, and promoting rest, Keiro no Hi was transferred to the third Monday of September.
When the holiday first began, the country placed extra focus on its centenarians. Those who reached 100 years old before the holiday received a solid silver sake cup. There were 153 recipients who first qualified for the extravagant gift. However, as the triple-digit population increased, the commemorative gift was changed to silver-plated cups in …continue reading
---
Perfect for modern-day warriors.
The haori jacket has been enjoying a boom in popularity in Japan recently. The thigh-length coat, traditionally worn over a kimono or hakama pants, was once the wardrobe of the Japanese elite, before becoming popular everyday wear for samurai, members of the merchant classes, and now, anyone who wants to add some traditional flair to their modern wardrobe.
The classic shape and style of the versatile coat is perfectly suited to modern casual wear, and retail chain Muji, who specialises in no-frills everyday co-ordinates and classic cuts, is now giving us their take on the haori, with the new Water-Repellent Stretch Chino Haori.
The Muji design features a dropped shoulder silhouette and open front, in keeping with the traditional style. It's incredibly versatile to wear, pairing well with dresses, skirts, shirts and trousers, adding a layer of warmth to your outfit during transitional seasons like spring and autumn, although it can be easily layered with a turtleneck sweater during winter too.
The traditional style has been given a modern overhaul with a stretch chino polyester material, which makes it comfortable to wear and less prone to wrinkling.
It's also water-repellent, so you won't have to worry if you find yourself caught in sudden rain or snowfall.
The stretchy material makes it easy to carry in your bag for those times when the weather changes and you need some extra warmth. The haori is available in extra-extra-small …continue reading
---
Google は、生活に寄り添ったより便利でスマートなデバイスを目指して Google Pixel を開発しています。このミッションを追求する上で大きな鍵を握るのが人工知能(AI)によるイノベーションですが、私たちは、コンピューティングの限界という難題に直面しました。そこで Google は、Pixel ユーザーに革新的な AI と機械学習(ML)を提供するため、モバイル用に構築されたテクノロジー プラットフォームの開発に着手し、独自のシステムオンチップ(SoC)、Tensor を開発しました。Tensor は、今年の秋より日本でも発売を開始する Google Pixel 6 と Google Pixel 6 Pro に搭載されます。本ブログでは、発売に先駆け製品の一部をご紹介する他、本日より開始する「
Google Original Chips キャンペーン
」をご案内します。
デザイン
Google Pixel 6 と Google Pixel 6 Pro は、これまでの Pixel の概念を塗り替えるものです。Android 12 によってソフトウェアとハードウェアで統一された美しさを実現する新しいデザインや、新しい Tensor など、すべてが進化しています。
背面カメラシステムの性能も向上しています。改良されたセンサーとレンズは、これまでの正方形の枠に収まらないほど拡大しました。そのため、カメラシステム全体をカメラの"バー"によって搭載する新しいデザインを採用しました。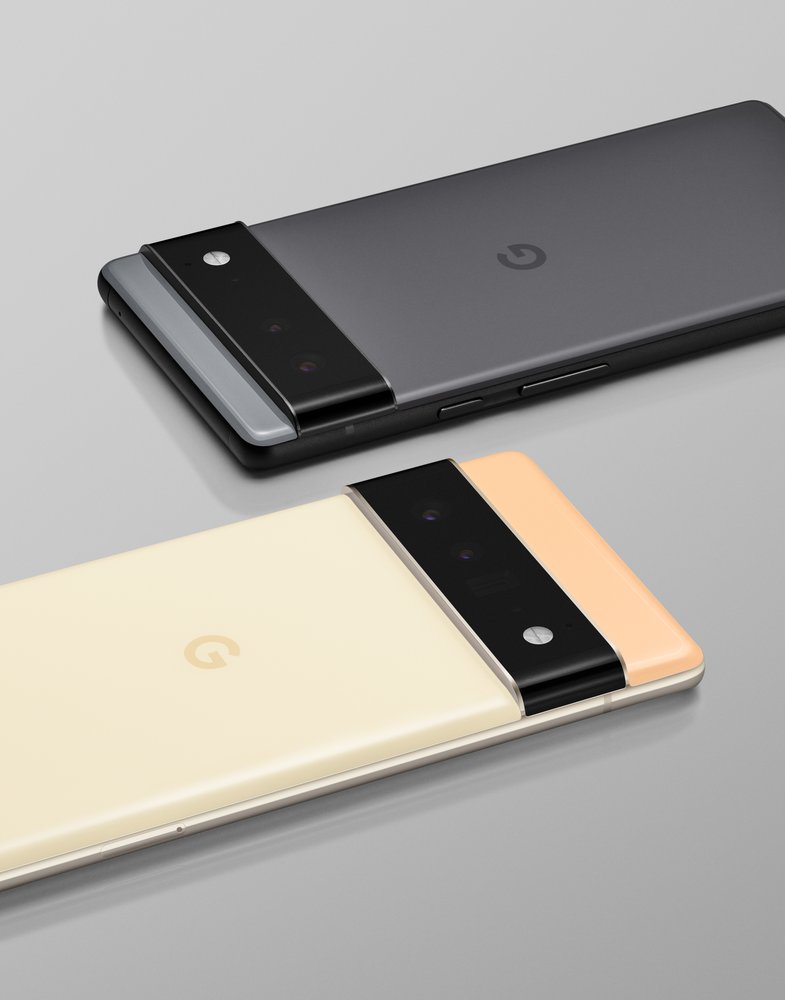 また、Google Pixel 6 Pro では軽く磨かれたアルミニウムフレームを、Google Pixel 6 ではマットアルミニウム仕上げなど、新しい素材や仕上げも採用しています。いずれも手に馴染む触り心地です。
Material You
今年の開発者会議 Google I/O で、
Android 12
と新しいデザイン言語、Material You を発表しました。Material You では、色彩科学と長年に渡るインタラクション デザインおよびエンジニアリングにおける取り組みを融合しています。これらの UI アップデートは、新しいアニメーションとデザインフレームワークに基づいています。すべてが Tensor チップ上でスムーズに実行されるため、ごく自然な形で Pixel を使うことができます。
Tensor
Tensor は、現在および将来のスマートフォンの使われ方を考慮して開発されました。
AI と機械学習を利用する
機能が増える中、単にコンピューティング リソースを追加するだけでなく、機械学習を使用して Pixel ユーザーに特定の機能を新たに提供することを目的としています。
Google のシリコンを設計したチームは、Pixel をより機能的にしたいと考えました。例えば、Tensor では、チップのあらゆる部分を吟味し、Google のコンピュテーショナル フォトグラフィー モデルを実行するようにカスタマイズしました。これはユーザーにとって、まったく新しい機能に加え、既存の機能が改善されることを意味します。
Tensor は Google がこれまで思い描いてきたスマートフォンを実現します。高度にパーソナライズされたユーザー体験を提供しながら、常に使い勝手が良くなっていく、Google の良さが詰まったスマートフォンです。また、Google Pixel 6 は、Tensor の新しいセキュリティコアと Titan M2 により、どんなスマートフォンよりも多くのハードウェア セキュリティ レイヤーを備えます **。
刷新されたカメラシステムや音声認識など、あらゆる機能が Tensor の恩恵を受けます。これにより、例えば動き回る子供と一緒に家族写真を撮影するとき、あるいは、誰かと外国語で会話するときなど、これまで以上に Google Pixel を便利に活用できるようになります。
Google の "純正チップス" をいち早く体験
Google では本日、Google Pixel 6 および Google Pixel 6 Pro の発売に先駆け、お申込みいただいた方先着 10,000 名にご自身の名前が印刷された、世界で一つだけのオリジナルチップスが自宅に届く「
Google Original Chips キャンペーン
」を開始します。焼き塩の利いたオリジナル フレーバーのチップスを、Google Pixel 6 と Google Pixel 6 Pro のカラーをテーマにした 5 色でご用意しました。ぜひご応募ください。
キャンペーン名:
Google Original Chips キャンペーン
キャンペーンサイト:
https://pixeljp.withgoogle.com/ 
キャンペーン期間:
2021 年 9 月 15 日(水) 〜 2021 年 9 月 30 日(木)
*予定数量に達した時点で本キャンペーンは終了となります。
体験フロー:
1. キャンペーン特設サイト上に Google アカウントでログイン
---
Living in Japan, it's not a question of if a major earthquake will strike, but rather when "the big one" will finally come. According to the Japanese government, there is a 70% chance of an earthquake directly hitting Tokyo in the next 30 years. While the prospect of a future disaster is frightening, being prepared can help you feel reassured that when it happens you'll be as ready as possible.
Here are 10 must-haves you need in your earthquake kit, based on the guidelines published by the NHK. You should keep these items in an easily accessible backpack, that you can bring with you if you need to evacuate.
1. Food
You will need 3 days worth of non-perishable food that can be easily opened (if you need a can opener to open your cans, make sure to include it!), don't need cooking, and can last in storage for a long time. Good options include:
Canned foods like vegetables, beans, fruit, tuna, etc.
Staples, like vacuum-packed rice.
Comfort foods like chocolate, candy bars, gummies.
Nutrition essentials, like vegetable juice, vitamins, Calorie Mate bars, and supplements.
2. Water
Keep bottled drinking water in your emergency pack to take with you, about 1 gallon/ 4 liters per person. Also, you should always store at least 3 days worth of bottled water (about 4 liters per person per day) in your home. Also, a tip I received from someone who lived through the 2016 Kumamoto earthquakes, is to fill your bathtubs and sinks with water as soon as you can safely do so after the earthquakes have subsided (as long as your place of residence is still safe and liveable). You may not be able to drink the water you save, but you can still use it for washing and bathroom necessities, as it is likely the water lines will also …continue reading
---
Like all things Muji, minimalism and only having what's necessary are key here.
Known for its straightforward, simple designs, Muji has transformed beyond a brand of minimalism to a veritable lifestyle. From sustainable snacks to even houses, it seems like the powerhouse of a retailer has goods covering any aspect of life, and so unsurprisingly, Muji has also recently relaunched its own line of disaster preparedness kits.
▼ Called "Itsumo Moshimo," or literally "The Always If" in English, the kits come in undecorated, non-fussy packaging per standard Muji tradition.
In total, the retailer will be offering three kits, which differ in size depending on what specific Muji goods are included, and the goods themselves are all useful items to have in the case of an emergency.
The first and smallest kit, called the "Portable Set," contains a small selection of goods and will be priced at 990 yen (US$9.01). This kit has bandages, a plastic pouch, anti-bacterial wipes, face masks, a special Itsu no Moshimo handkerchief, as well as an emergency contact guide. For the emergency contact guide, there are even instructions on how to contact local authorities, whether you're using a smartphone or a payphone.
Next, the second kit is the "Take Out Set." The Take Out Set includes all the items in the Portable Set as well as a space blanket, earplugs, a headlamp, and a crossbody satchel in which to store everything. Priced at 3,990 yen (US$36.30), this kit also …continue reading
---
It's hard not to admire Japanese trains. As someone who hails from a country where the trains are not only unreliable but visually unappealing too,… …continue reading
---
Or is that eating doesn't always stop when it's time to game?
Video games and snack foods are as much a winning combination as jumping heavy kick into crouching medium kick into hadoken. There is, however, a problem that comes up when trying to simultaneously satisfy your cravings for tasty treats and electronic entertainment: grease and grime transferring from your fingers to your controller.
This is an especially unpleasant scenario in the modern era, where controllers can cost 60 bucks or more and might have a touch pad that you'd rather not get smeared with the remnants of your sweet and/or salty indulgences. Some might say the solution is to keep your gaming and snacking sessions separate, but ask yourself, do you really want to lead such a bleak life? Of course not, which is why Japanese company B'full developed the Gaming Chopsticks Holder.
The Gaming Chopsticks Holder allows you to simultaneously grip a game controller and eating utensils, while keeping any food from even indirect contact with the device. The angle is essentially reversed from standard chopstick use, in that you're eating on the outside of your hand.
▼ Whether you're a console, mobile, or PC gamer, the Gaming Chopsticks Holder has you covered.
Since holding a controller doesn't allow you to bend your fingers like you would when using chopsticks the normal way, the Gaming Chopsticks Holder is configured so that you bring the tips of the chopsticks together by pressing your index and middle fingers together.
---
Japan is said to be a country with one foot in the future and the other in the past. These days it can be argued… …continue reading
---
Mr. Sato takes a trip to GO12, easily the strangest place in the city to buy a microwave.
"The office microwave is broken, so we need someone to go out and buy a new one."
That was the situation our boss, Yoshio, laid out for the staff at SoraNews24 headquarters. It should have been a simple, ordinary errand to run…but our crack reporter Mr. Sato volunteered for the task, and if you know the guy, you also know that projects rarely stay ordinary when he's involved.
So instead of walking to the Bic Camera electronics store down the street from us in Tokyo's Shinjuku district, or using this as an excuse to head over to the Yodobashi Camera in Akihabara and hang out in the otaku wonderland for the afternoon, Mr. Sato ride the train to the Kamata neighborhood, then walked from the station to GO12, a completely unmanned electronics and appliance shop.
▼ "Unmanned shop" and "Open 24 hours" proclaim the sign, since if there's no one working there, it never has to close.
Sometimes in the Japanese countryside you can find unmanned fruit and vegetable shops. They're essentially little produce stands where local farmers offer their crops for purchase on the honor system, a system that would be considered a recipe for trouble in many places outside low-crime Japan. GO12 works on more or less the same format, but even with Japan's reputation as a law-abiding society, it's pretty startling to step into a shop filled with rows of TVs, refrigerators, and the like with no one guarding them.
It's not like the merchandise is locked inside a vending machine, chained down, or otherwise secured, …continue reading
---
Gacha collections so weird we can't work out why they were even made.
At the end of July last year, a huge wall of gacha capsule toy vending machines appeared at Akihabara Station, operated by gacha maker Kenelephant and filled with weird and wonderful toys marketed towards adults.
▼ A guide to the location of this "gacha paradise" which goes by the official name Kenele Stand.
With more than 150 vending machines stacked up next to, and on top of, each other, Kenele Stand has become the place to go in Tokyo for new and unique gacha toys you can't find anywhere else. Our roving reporter Mr Sato recently stopped by to browse the machines, and he happened upon three in particular that he found particularly preposterous, choosing to share their absurdities with us all.
Ranking them from third to first place in terms of weirdness, we have:
▼ 3rd place: Desktop Signboard (200 yen [US$1.83])

These "desktop signs" allow you to turn your workspace into a construction space, with four colour options containing warnings like "Work in progress", "One Way Traffic" and "Entry Prohibited".
Each design comes with a magnetic signboard, two construction signs, and…a miniature whiteboard marker and eraser that allows you to create some personal messages of your own.
This was the tiniest whiteboard Mr Sato had ever seen, and writing the name of our Japanese-language site on it turned out to be incredibly difficult, due to the miniature size of everything.
▼ A tiny whiteboard you can hardly write on? Preposterous!
<img src="https://soranews24.com/wp-content/uploads/sites/3/2021/08/Japanese-gacha-capsule-toys-most-unusual-weird-Kenele-Stand-crazy-Tokyo-review-recommended-popular-photos-6.jpg?w=640" alt="" width="640" height="667" srcset="https://soranews24.com/wp-content/uploads/sites/3/2021/08/Japanese-gacha-capsule-toys-most-unusual-weird-Kenele-Stand-crazy-Tokyo-review-recommended-popular-photos-6.jpg …continue reading
---