Blogs
Sony's got what now?!
I always thought it'd be nice if someone could develop wearable air conditioning tech that's a little more sophisticated than those working AC capsule toys we tried out a while back. So, imagine my surprise to find that Sony had already done it, and three years ago no less.
Reon Pocket is the name of this device which is now in its third generation. It's a small unit designed to be pressed against the middle of your shoulders and deliver cool air right down your spine.
Image: Sony
The first Reon Pocket was made from a successful crowdfunding campaign in July of 2019, in which their target amount of 66 million yen (US$485,000) was hit in one week. Thanks to that success, Sony then put them out for retail the following year and moved 10,000 units in two days.
Despite the huge popularity in these limited releases, Sony has been pretty low key about the product so far. There's a slew of videos featuring YouTubers trying out Reon Pockets, but no actual promotional videos from Sony themselves.
▼ Since all the review videos are in Japanese, here's one of the more physically animated ones to give a more universal sense of how it works
Perhaps it's because they feel the product still isn't quite up to their notoriously high standards. Since 2019, they've been constantly making improvements which have so far resulted in the Reon Pocket 3, which came out earlier this year and features heightened cooling efficiency that's 50 percent better than the previous model.
Sony has also picked up some tricks from smartphone development and applied them to this devices as well. Reon Pocket 3 is equipped with motion sensors to detects the wearer's movement and provide cooling …continue reading
---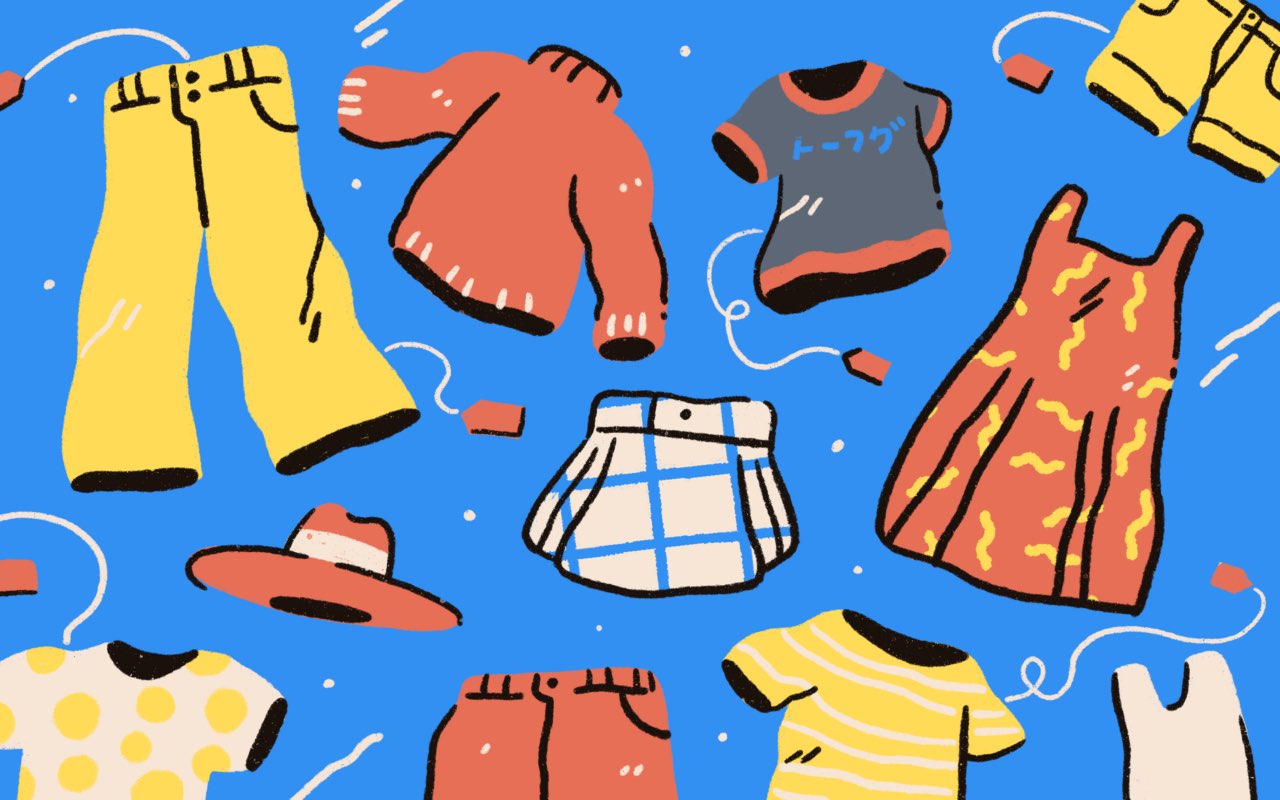 When I lived in Japan, I shamelessly bought a mountain of clothing, the size of which would make Mt. Fuji blush. Wondering how I pulled this off without an ounce of remorse? The secret is that almost all of it was secondhand. Up until then, I hadn… …continue reading
---
It's the perfect gift for a bullet train otaku!
You don't have to be a train otaku to appreciate bullet trains, whose sleek designs, impossibly smooth rides, and amazing speeds can inspire awe in anyone. But if you want to get your hands on the new Smart Phone Stand with Charging Functions that Plays Train Jingles, you might have a hard time, because we can guarantee that train otaku were there first.
The charging stand is newly released in celebration of the 30 years of service of the Nozomi Shinkansen, which is the fastest bullet train in Japan and runs on the Tokaido line between Tokyo and Hakata. The stand is packed with features that Nozomi fans will appreciate, but probably the best thing about it is that, when you place your phone on the stand, it plays Nozomi bullet train jingles.
The stand can play four different jingles that have been used inside the train, which it cycles through in turn each time you place your phone on it. The first two are jingles that date back to the original Nozomi train: the jingle that played when it departed the first station on the line and arrived at the last station, and the jingle that indicated the train was arriving at stations in between.
The other two jingles are the current arrival and departure chimes, which are snippets of "Ambitious Japan", a song by popular boy band TOKIO that was used as part of a promotion for the Tokaido Bullet Train. Each of the chimes is a gentle and soothing music box-like song, a nostalgic sound if you've regularly ridden the bullet train, and calming even if you haven't.
More appeal for Nozomi fans appears in …continue reading
---
If you have been living in Japan for a few months, buying a bike is a good idea. Bike riding can save you so much time and energy, especially if you live in a rural area. Where buses and trains are limited, having a bike will give you more freedom and flexibility. Plus, reducing your commute will give you more free time!
Where to buy a bike in Japan
Buy a bike from a specialist shop
Due to the universal popularity of bike riding in Japan, bike shops are everywhere! Even if you are hesitant speaking in Japanese, buying from a bike shop is the highest recommended option. The staff have the knowledge to suggest the best kind of bike for your size, weight and safety requirements. They can also help set up your bicycle insurance.
Check out used bike options
Buying a bike second hand is a great way to pick up a bargain. This is a good option if you only plan to live in Japan for a year or two.
Recycle Garden Yoyogi in Shibuya has a huge range of discount and used bicycles. Suginami Clean Cycle in Tokyo is a system where locals sell used bikes they have repaired themselves. It is a very environmental way to pick up a bargain!
You can also try local community forums and asking around your workplace. Even in small communities, there is usually someone who has a pre-used bike they will be happy to pass on to you.
Buy a bike online
Another option is to buy your bike online. This has the advantage of avoiding any awkward Japanese, but the prices may be higher. You can buy bikes from large online retailers such as Amazon and Rakuten. Please note that not all bikes will arrive pre-assembled, so check before you add to cart. Also, …continue reading
---
Now you'll never need to spill crumbs all over yourself or your keyboard again while you're storming the enemy's base.
Unique digital gadgets retailer Shanghai Donya, previously seen here in conjunction with the DotsPen, has saved gamers everywhere from one more spill with its new light-up LED gaming chopsticks. The glowing utensils went on sale on May 26 for 580 yen (US$4.56) at computer specialty store Dospara locations throughout Japan and on its online store.
Keep a pair on your gaming desk so that you'll never have trouble grabbing those little chips or candy pieces inside a bag in the darkness. We shudder to think how much more productive Light Yagami would have been with his Death Note had he employed these in his dark room.
▼ "Lights off" on the left and "lights on" on the right
They're not only handy, but their sleek design is also meant to complement your gaming experience. Press a simple button to light them up and choose from nine different light colors to best suit your current on-screen visuals or current mood.
You can even set the individual colors of each stick to make different combinations. Might we add that since they're basically mini lightsabers, you should definitely use them while playing a Star Wars game to enhance the experience?
The bulk of the chopsticks are made from transparent resin. They're approximately 260 millimeters (10.2 inches) in length and the grip …continue reading
---
If you come from a land where good cheese is just as common as good bread, you were probably at least somewhat disappointed to find out that just isn't the case in Japan. I know I was.
Sure, you can find some cheese at your local supermarket, but it's typically a small portion and expensive. Moreover, it's almost always some kind of mozzarella blend. Or bland slices of tokeru (melty) cheese.
Just like when we asked with cereal—where is the good stuff? Shropshire blue, halloumi, real cheddar! If you're always on the hunt like me, you've come to the right place because we will run through the best ways to get your hands on some real cheese here in Japan.
Supermarkets and chain stores
The fancier the supermarket, the more luck you'll get with foreign cheeses. Regular supermarkets like Maruetsu will have a small selection, whereas upmarket shops like York Benimaru (with shops from Ibaraki to Yamagata) will have a few more to choose from. Many have online stores for delivery throughout Japan, but their selection of cheese is usually larger on site.
You can even find good old British Wyke cheddar at some Niku no Hanamasa stores. Fellow Brits, rejoice!
However, prices and sizes can still vary between stores. While you can get a 200-gram block of Wyke mature cheddar for ¥398 from Niku no Hanamasa, a mini wheel of camembert at Seijo Ishii online will cost ¥755 plus postage for only 125 grams. So, be prepared to open the purse strings a little.
Your best bet for finding good cheese is with these stores:
---
Recently, there are many items labeled for gaming. Gaming mice, gaming chairs, gaming headsets, the list goes on. If you're a gamer, you may own some of these.
A Japanese sake bottling company, SakeBottlers Co. Ltd., has launched an interesting project. The CEO, Mr. Suzuki used to place highly in fighting game tournaments and also hosted tournaments of his own. His company's current project is making a handy type of sake (Japanese rice wine) for gamers! The gaming sake's name is "GAMING RAINBOW" and it's the second in their HITOMAKU series of sake bottled in decorative cans.
This project is very exciting! Let's check out the details!
Super cool bottle designs by two popular artists
The most unique characteristic of this modern sake is its bottle design. Two cool artists have joined this project to contribute their unique designs!
This is the Kinu Nishimura 西村キヌ version. Kinu Nishimura is a Japanese illustrator, character designer, and game designer. She used to work for Capcom., Ltd. She contributed artistic work for video games including CODE OF PRINCESS, Culdcept Revolt and more. She has also contributed to anime and even theater plays!
This is the whole picture of her design. If you look closer, you can find the GAMING RAINBOW bottle in the picture! Where? It's on the table on the right.
Another talented artist for "GAMING RAINBOW" is ミカ ピカゾ Mika Pikazo!
She is well known as the character designer for the famous Vtuber, 輝夜月 Kaguya Luna. She has even contributed to the key visual and costume designs for Magical Mirai, the super famous annual Miku Hatsune concert event. In addition to those standout contributions, she also contributed to Fate/Grand Order, popular light novels, and CD jackets.
Both designs are …continue reading
---
Extremely strong support for men's parasols found among teen respondents.
June is the start of the rainy season in Japan, so we're about to start seeing a lot more umbrellas popping open. That doesn't mean they'll be going away once we get into the dryer weather of the second half of the summer, though. We'll just start seeing more people in Japan carrying parasols instead.
Well, we'll start seeing more women in Japan carrying parasols, anyway. The vast majority of the male population will be toughing it out under the punishing rays of the midsummer midday sun, as parasols are still widely seen as a feminine way to stay in the shade. That image nay be changing, though, if a recent survey is anything to go by.
First off, let's talk about the design of parasols in present-day Japan. While the word "parasol" might bring to mind images of dainty things with lacy decorative accouterments, most parasols sold in Japan are of a pretty reserved design. The material used is selected more for its UV-blocking properties than its ability to hold up under the impact of pounding rain, but otherwise they're pretty much normal umbrellas, as you can see with the parasol pictured below.
You can also find parasols with even more understated designs such as solid black or navy blue, that are visually indistinguishable from the umbrellas carried by countless Japanese men during rainstorms. Manufacturers sometimes market these as "parasols for men," but are men willing to use them?
That question was part of a recent survey by Men's Rize, a chain of men's hair removal clinics, which conducted a survey collecting responses from a total of 660 Japanese men in their teens, 20s, 30, and …continue reading
---
If you are an American living in Japan, you have probably noticed the breakfast cereal craze never caught on here. Of course, some of us are happy to live a healthier diet and break away from the morning sugar rush, but now and then, I want an unhealthy bowl of Fruity Pebbles.
Unfortunately, unlike supermarkets back home with entire aisles dedicated to cartoony mascots peddling cavities to children as part of a complete breakfast, the cereal selection in Japan is sparse. Your options are typically cornflakes, expensive granola or disappointment.
So what are we to do when we want some delicious cavity crunch? Thankfully, you're in luck. Here is a quick rundown on finding your favorite breakfast cereal in Japan.
Supermarkets and import shops
If you search online for where to buy cereal in Japan, your first hits are typically from non-Americans telling you "the supermarket." You'll also get recommendations for import and discount stores such as Kaldi, Gyomu Super and National Azabu in Tokyo.
Unfortunately, 90 percent of this is more granola and cornflakes. However, you can sometimes find foreign cereal like Choco Teddy and Jungle Crunch from Switzerland in the import shops if you're lucky.
Costco
Costco in Japan is pretty much like Costco in America. The members-only giant sells bulk items for rather reasonable prices. That also includes cereal. However, you better …continue reading
---
While we all know Ikea primarily as a place to shop for furniture and interior goods, the Swedish store has also made a name for itself in the food world. Many people cite the meatballs as one of their favourite parts of visiting Ikea, and in Japan they've taken this one step further with awesome food fair campaigns.
This includes spooky menu items for Halloween, and sakura-inspired eats for cherry blossom season. Now fans of green tea have been blessed with a full 'Matcha Fair' lineup, perfect to kick off the summer with.
The treats on offer include western-style desserts such as pancakes and muffins, as well as traditional Japanese-inspired sweets such as daifuku. There's also plenty of ingredients often found in Japanese desserts such as mochi and adzuki beans, that pair sublimely with matcha.
There's a matcha and warabi mochi pancake with a generous helping of whipped cream for just 700 yen.
An afternoon tea set with three treats to enjoy coming in at 590 yen. It features matcha gateau chocolat, matcha strawberry daifuku, and matcha mont blanc.
These desserts can also been bought separately. The matcha gateau chocolat will set you back 350 yen, the matcha mont blanc comes in at 290 yen, and the matcha strawberry daifuku can be yours for only 190 yen.
There's a slice of matcha tart (390 yen).
A matcha roll cake (290 yen).
Matcha muffin (250 yen).
A matcha bagel with white chocolate chips makes for an interesting combination (200 yen).
Ikea's soft serve ice cream is always a winner, and their matcha flavour can be tried out as a soft …continue reading
---