Blogs
Most Japanese apartments have paper-thin walls, which do little to retain heat, and parts of Japan get pretty cold in winter. Even through March, the temperature is quite low, especially at night. If you don't want chilly toes, you'll usually have to rack up high energy bills thanks to your electric heater or kotatsu running 24/7.
Thankfully, you can insulate your apartment with some minor purchases to make your home warmer and your electricity bill lower.
1. Thick curtains
The first thing you should buy is thick curtains. Curtains can be as cheap as ¥1000, but in general, a nice, thick set of curtains will usually start at around ¥4,000. Curtains designed specifically for retaining heat will be more expensive.
A good curtain set will also serve a dual purpose in keeping the 5 a.m. sun from waking you up. There are some that are even made to be noise-proof.
In Japanese: カーテン (pronounced "kaaten")
Cost: About ¥3000 – ¥20,000
2. Aluminum Insulating Sheets
Aluminum insulating sheets are typically used on windows, but many families in Japan will place them underneath carpets. It's a great way to retain heat through your floor and also hiding the gaudy aluminum.
You can find a ton of uses through Amazon, and there …continue reading
---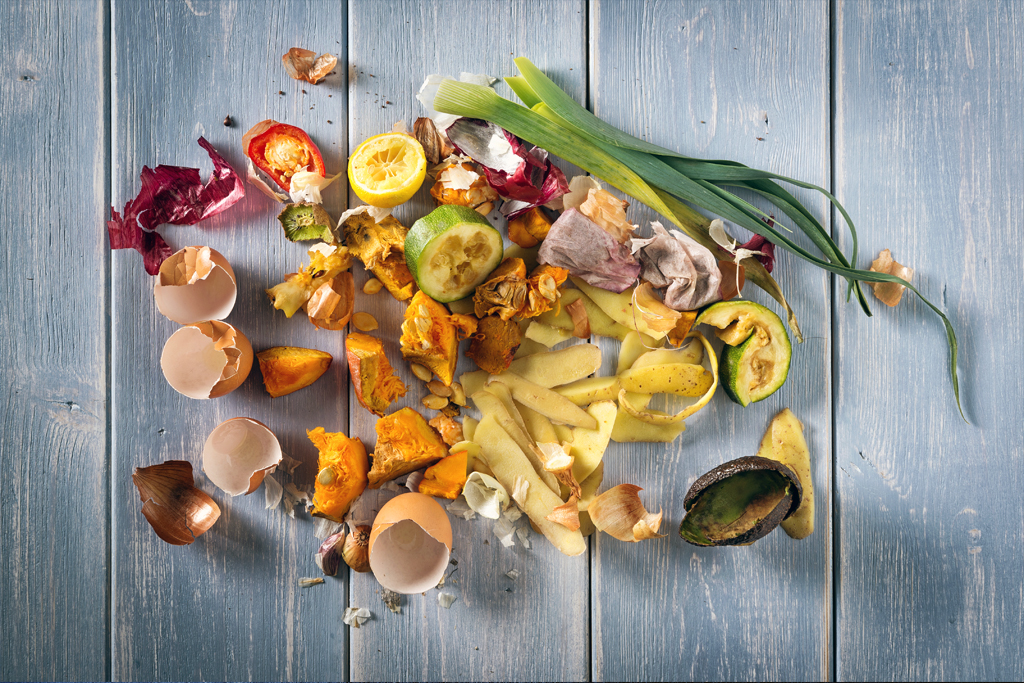 The unsustainable "make-take-dispose" model
As the population in Asia continues to grow, so too will consumption trends. According to the United Nations (2020), the Asia and Pacific region has a population of 4.6 billion people, accounting for around 60% of the world's population, and it is projected to increase to as much as 5.2 billion people by 2050 (United Nations Economic and Social Commission for Asia and the Pacific 2020). This population growth will continue to have significant impacts on the way goods are manufactured and consumed, as the global "take, make, and dispose" lifestyle has already put enormous stress on raw materials and energy resources.
Our food system remains one of the biggest contributors to climate change, generating significant amounts of solid waste and emitting greenhouse gases in the process. Both food loss (discarded by food suppliers in the value chain, excluding retailers and consumers) and food waste (discarded by retailers or consumers), though occurring at different parts of the food system, are difficult to monitor due to lack of data from many countries, but it is estimated that about 1.3 billion tons of food is lost annually around the world. In Asia, up to 11 kilograms of food per capita in the region's developing countries and 80 kilograms of food per capita in developed countries is wasted (Food and Agriculture Organization of the United Nations 2013). As the region continues to develop and income levels rise, so too will consumption habits and wastage, especially in rapidly expanding urban centers. Related issues of near-capacity landfill sites, food insecurity, and environmental degradation further demonstrate the need for an urgent and innovative solution. Transitioning to a circular economy would greatly reduce waste while also addressing several of the Sustainable Development Goals (SDGs): Goal 11 (sustainable cities and communities); Goal 12 (responsible consumption …continue reading
---
As usual, the hotels around Tokyo are offering up fantastic afternoon tea sets to devour elegantly. This year, as we continue to fight covid by taking safety precautions like social distancing, we've chosen specific sets that offer take-out options. This way, you can take it away and enjoy your tea time in the safety of your own home.
Here are our eight picks for the best take-out afternoon tea sets you can get in Tokyo this winter/spring:
Spend a wonderful time at home with a gorgeous afternoon tea collection colored with seasonal ingredients. Strings Hotel Tokyo InterContinental is offering reservation-based afternoon tea to go. The set comes with 15 types of sweet and savory products alongside some homemade scones and elegant tea from Singapore's luxury tea brand TWG.
Price: ¥4,000
Availability: Until Feb. 28, 2021
Reservation: Online or call 03-5783-1258 one day in advance.
Pick Up Address: Melodia Italian Grill, 2 Chome-16-1 Konan, Minato City, Tokyo
Tuck into an opulent spread of strawberry-themed classic afternoon treats from Sheraton Miyako Hotel. A tall tier of beautiful strawberry desserts, including eclairs, cakes and macarons will be available alongside plain scones, biscuits and a selection of fragrant TWG teas. One set serves two, perfect for enjoying a home date with your partner or loved one.
Price: ¥8,000 (Serves 2)
Availability: Until Mar. 31, 2021
Reservation: Online or call 0120-95-6663 two days in advance.
Pick Up Address: Bamboo Lobby Bar & Lounge, 1-1-50 Shirokanedai, Minato City, Tokyo
Enjoy the world of Beauty and the Beast with charming …continue reading
---
Some awnings are definitely more impressive than other awnings.
---
It will be the hardest 40 bucks he ever spent.
One of the most well-known politicians in Japan now is undoubtedly Takashi Tachibana, though it's admittedly a pretty barren landscape these days. Just ask Prime Minister Whatsisface…you know, the Reiwa guy.
Tachibana burst onto the scene about a decade ago, with an energetic campaign as the head of The Refusal to Pay NHK Reception Fee Party which soon after rebranded as The Protect the Nation from NHK Party, or N-Koku for short. As his highly descriptive party names suggest, his main platform is to end the aggressive fee-collecting ways of Japan's public broadcaster, NHK.
▼ Tachibana often aligns himself with other outsider political candidates, such as Councilman Super Crazy Kun
While educating people on the best tactics to avoid signing subscriptions to the television channel, Tachibana gradually amassed a large following which grew into a handful of local and national electoral victories in recent years. However, it was his own appointment to the National Diet's House of Councilors that landed him in his current predicament.
While a Diet member he signed a subscription contract for his office TV that lasted from August to September, 2019. He has since disputed his need to pay the 4,560 yen (US$43) reception fee, not because he didn't owe it, but because he felt it should be offset by other legal costs from a separate dispute between him and NHK.
Judge Hiroshi Oshima of the Tokyo District Court, however, disagreed and on 17 February ordered that Tachibana pay the full amount to NHK directly. In a subsequent press conference Tachibana said he would "appeal the unfair judgement."
▼ A news report of Judge Oshima's ruling
Technicalities aside, the leader of the Protect the Nation from NHK Party being unable to protect himself from NHK is not a good look. …continue reading
---
Sure, they're convenient, but can you actually get work done in them?
Working from home has become something of the new normal due to a certain pandemic, but not everyone has the ideal space at home to turn into a makeshift working environment. Teleworking spaces have started popping up in places like capsule hotels and karaoke bars, with even theme parks getting in on the remote work action. But while working from the highest point in a ferris wheel may seem like fun at first, it might not be the ideal place to have a Zoom meeting with your boss.
For people who want a more conventional space to get some work done, the Fuji Xerox CocoDesk booths might be the ideal option. When they first opened back in August 2020, there were only a few booths, but according to the Fuji Xerox website there are currently 63 CocoDesks in action. Found in underground Tokyo Metro stations, these private boxes are available for rent in blocks of 15 minutes for 250 yen (US$2.36). The CocoDesk has everything you need–sockets for your electronics, WiFi, air conditioning, a monitor with a liquid crystal display, and of course, a desk.
▼ There's even a USB-friendly socket, too.
The booth is big enough for one person to use at a time, and according to our Japanese reporter P.K Sanjun, it felt roomy enough when sitting at the desk. However, he felt a little cramped when he stood up inside the booth, so surely P.K's usual work-related activities would be a little tough to accomplish in such a confined space.
▼ Definitely not enough space for two people, even if one of them is pretty …continue reading
---
If approved, the new additions would join one dance already on the list under the collective title of "Elegant Dances."
On February 12, Japan's Agency for Cultural Affairs, a special body of the Ministry of Education, Culture, Sports, Science and Technology (MEXT), voted to move ahead with their application to register a number of traditional folk dances from around the country on UNESCO's Representative List of the Intangible Cultural Heritage of Humanity. This list contains cultural "practices and expressions [that] help demonstrate the diversity of this heritage and raise awareness about its importance." There are currently 22 practices on the list representing Japan which include Japanese food (washoku), Japanese paper (washi), and the most recently registered "Traditional skills, techniques and knowledge for the conservation and transmission of wooden architecture in Japan."
The new proposal collectively groups these folk dances, which include ones celebrating the Bon Festival, annual celebrations, and even Buddhist incantations (Nenbutsu Odori), under the umbrella term of Furyu Odori (風流踊)–literally, "Elegant Dances." Furyu Odori are derived from various regions of Japan and reflect unique local histories and spiritual beliefs–typically involving live musical accompaniment in the form of bells, drums, and flutes as well. All of the dances on the bid are already listed as Important Intangible Folk Cultural Properties within Japan.
▼ One of the dances on the list: Akita Prefecture's Nishimonai Bon Odori (西馬音内の盆踊), which is watched by an average of 80,000 spectators every year.
While the Agency had actually submitted a proposal to UNESCO last year for the inclusion of Furyu Odori, the final decision was ultimately postponed. Perhaps that was for the best, however, because in the time that has elapsed the committee was able to add an additional four dances to the bid: Nagano Prefecture's Niino Bon Odori (新野盆踊), Gifu Prefecture's Kanomizu no Kake Odori (寒水の掛踊), Nagasaki …continue reading
---
Working with cats might actually be counterproductive, but who could say no?
With teleworking not slowing down anytime soon in Japan, coworking spaces are in high demand, especially in hugely-populated Tokyo. If a private convenience store working booth or a Starbucks made for teleworking doesn't get your creative juices flowing, though, maybe a feline companion will.
That's exactly what you'll get at Sanchaco, located in Tokyo's Sangenjaya neighborhood, just a short train ride away from Shibuya. This coworking space allows you to work with a number of foster cats in the same room as you!
▼ It's located on the first floor of this pretty blue building.
Since it's set up in a fairly suburban area, you'll be guaranteed some quiet time as well. The space also doubles as a working cat shelter, so you could say it's a creative marketing strategy that kills two birds with one stone (a place to work and to fall in love with your future pet).
One of the cuter aspects of this coworking space is the name of the membership system: "nikkyuu kaiin", or "Cat Paw Member". There are a total of six different Cat Paw Member levels, each differentiated by price and how often you'll be able to use the space.
▼ Here are just a couple of the furry friends waiting for you.
The cheapest option starts at 5,000 yen (US$47.17) a month, and that gives you permission to use Sanchaco one weekday of your choosing per week. The 365 Cat Paw Membership is an all-access pass to use the facilities year-round, even on weekdays and holidays, and costs 15,000 yen a month.
While it might be on the pricier side …continue reading
---
場所を問わず、学び、教える力はこれまで以上に重要であり、Google はテクノロジーを活用した支援をさらに拡大していきます。この 1 年、Google は、常に児童生徒を中心に考える教育コミュニティの創造性と柔軟性に感銘を受けてきました。より多くの学びを支援するために、Google for Education の新しいサービスおよび新機能をご紹介します。
Google Workspace for Education のご紹介
本日、 Google Workspace for Education を発表します。Google Workspace for Education は、Google Classroom、Google Meet、Gmail、カレンダー、ドキュメントなど教育現場でのコミュニケーションとコラボレーションに適した統合ソリューションです。幼稚園から大学院まで、世界中の教育機関の多様なニーズを満たすために、利用可能なエディションをこれまでの 2 つから 4 つへ拡大します。
Posted by Ben Gomes, SVP, Learning & Education
<!–INSTRUCTIONS Enter info below to be used in google.com/about site blog syndication. Leave elements empty if there is no valid data. Example: http://1.bp.blogspot.com/-mX0dxJxp8dg/Vo8MSdxypWI/AAAAAAAARsI/EjaFhvgAEgc/s1600/Beutler_Google_Giftwrap_-v2TW.png Abbi Tatton Editorial Elf Google–>
---
When searching for apartments in Tokyo, one of the most important decisions you can make is which train line you're on. The commute, rush hour, neighborhood restaurants, supermarkets and parks are all crucial factors when making a decision. This series gives a quick overview of the best train lives for living in Tokyo.
Let's take a quick look at one of the south side's most convenient lines: the Tokyu Oimachi line.
Overview
The Tokyu Oimachi line (東急大井町線) is a relatively small railway line compared to others operating in Tokyo. It runs from Tokyo's Oimachi station to Mizonokuchi in Kawasaki, Kanagawa Prefecture. Like the Tokyu Toyoko line, it's owned by the Tokyu Corporation, proprietor of several Tokyo rail lines and the upscale Tokyu Department Store.
Although only serving 15 stations in total, it covers quite a bit of ground—12.4 kilometers to be exact. It is also a vital commuter line for people traveling to and from Kanagawa. The only big stations are Oimachi and Futako-Tamagawa. The others are in quiet residential neighborhoods with shopping streets, parks and schools.
The Oimachi line is most congested during the morning and evening rush hour.
However, many stations are transfer points to Tokyu's other lines, such as the Tokyu Meguro and Den-en-toshi lines. Using Oimachi, you can access the Keihin-Tohoku line to popular spots such as Akihabara, Ueno, Kawasaki and Yokohama. Oimachi's Rinkai line is also available to reach Odaiba via Tokyo Teleport or Maihama (home to Tokyo Disney) via a quick change to the Keio line at Shin-Kiba.
Basically, if you're looking …continue reading
---