Blogs
Sony's got what now?!
I always thought it'd be nice if someone could develop wearable air conditioning tech that's a little more sophisticated than those working AC capsule toys we tried out a while back. So, imagine my surprise to find that Sony had already done it, and three years ago no less.
Reon Pocket is the name of this device which is now in its third generation. It's a small unit designed to be pressed against the middle of your shoulders and deliver cool air right down your spine.
Image: Sony
The first Reon Pocket was made from a successful crowdfunding campaign in July of 2019, in which their target amount of 66 million yen (US$485,000) was hit in one week. Thanks to that success, Sony then put them out for retail the following year and moved 10,000 units in two days.
Despite the huge popularity in these limited releases, Sony has been pretty low key about the product so far. There's a slew of videos featuring YouTubers trying out Reon Pockets, but no actual promotional videos from Sony themselves.
▼ Since all the review videos are in Japanese, here's one of the more physically animated ones to give a more universal sense of how it works
Perhaps it's because they feel the product still isn't quite up to their notoriously high standards. Since 2019, they've been constantly making improvements which have so far resulted in the Reon Pocket 3, which came out earlier this year and features heightened cooling efficiency that's 50 percent better than the previous model.
Sony has also picked up some tricks from smartphone development and applied them to this devices as well. Reon Pocket 3 is equipped with motion sensors to detects the wearer's movement and provide cooling …continue reading
---
Authors: Helani Galpaya and Ramathi Bandaranayake, LIRNEasia
Having stagnated for years, the percentage of South Asians who have used the internet has finally reached 50 per cent. In South Asia internet use is synonymous with social media, with most users spending all their time on chat applications. Many of these users have low digital skills and are often passive consumers in a digital world that attempts to influence, and at times misinform and manipulate, them.
Another smaller group are more active consumers, working digitally on global remote-work platforms and earning much-needed income. But even their labour can be an unwitting participant in these manipulation efforts.
Like other regions, South and Southeast Asia have seen a growing debate about 'information disorder', a term including misinformation, disinformation, mal-information and hate speech. This is not a new problem. False and hateful content has long been spread by governments, individuals, special interest groups and other entities through non-digital means. But digital technologies enable a higher volume of information to spread faster and with greater reach.
Information disorder can be spread by actors with different motivations. In the political arena, organised online disinformation campaigns such as 'IT cells' in India, 'troll factories' in the Philippines, 'buzzers' in Indonesia and 'cyber troops' in Malaysia seek to influence electoral and other political outcomes. These campaigns can also cross borders. A 2020 EU Disinfo Lab report described an operation they dubbed 'Indian chronicles', which 'resurrected dead media, dead think-tanks and NGOs' as part of an attempt to undermine Pakistan internationally.
Likewise, Doublethink Lab in Taiwan observed operations based in China and Taiwan pushing narratives such as 'democracy is a failure' targeting Taiwan's 2020 general elections. Hate speech against ethnic minorities also spreads online. Serious anti-Muslim sentiment online …continue reading
---
Machine-learning A.I. used to try to skirt Japanese censorship laws.
Last October, officers from the Kyoto Prefectural Police arrested Masayuki Nakamoto, a resident of the city of Takasago, in Hyogo Prefecture. Nakamoto stepped into the sights of law enforcement when he began selling copies of adult videos online, and on Wednesday a verdict was reached in his trial.
The videos the 44-year-old Nakamoto had been selling weren't just simple pirated copies, though, but videos that he had altered to appear uncensored. Japanese adult videos are required by law to obscure the performers' genitals, with placing a mosaic over them the most common form of compliance. Nakamoto, though, was selling adult videos that looked like they had their mosaics removed.
"Looked like" is because since the mosaic is hard-coded into the image of the commercially released video, it can't really be removed. Instead, Nakamoto used an A.I. program, which via machine learning gained an understanding of what uncensored genitals look like, then used that knowledge to create a photorealistic simulated visual representation. Nakamoto then placed the simulated image over the mosaic, making the on-screen performers appear completely uncensored, despite this actually being the second round of digital additions to the original footage, and offered his doctored videos for sale online.
All of that brought charges of copyright violation and "display of obscene electromagnetically recorded media" down on Nakamoto once the authorities caught wind of what he'd been doing. Though he was released on his own recognizance, Nakamoto was back in the courtroom of Kyoto district court on June 29, where presiding judge Shinsuke Danjo sentenced him to two years in prison, with the sentence suspended for three years. The harsh two-year sentence, Danjo explained, was because Nakamoto had regularly and repeatedly engaged in selling the videos over the course of roughly 10 months, while …continue reading
---
What's wrong? Snake?! Snaaaaake!
For about a week now, the air conditioner has become a lifeline for many across Japan struggling to do anything in this intense heat. For example, in Nagoya a school's AC broke down, causing 25 students to complain of heatstroke-like symptoms and classes being cancelled for the rest of the day.
So, you can imagine the disturbance in the force caused by 9,800 voices crying out at once when their air conditioners all got cut off at the same time. The incident occurred in Koriyama City, Fukushima Prefecture, on 29 June when a blackout swept through a large section of the city.
Normally, in cases like this, one would assume that there was too much load on the power station, but actually everything was running fine until about 2:10 in the afternoon. Tohoku Electric Power traced the outage to a substation in the city, and when they investigated it they found the charred remains of a snake. Smoke from the burning serpent had also caused six fire trucks to be dispatched to the scene.
▼ A news report on the outage
According to Tohoku Electric Power, the snake, which had possibly been looking for shade in all the wrong places, slithered into the substation and made contact with a live wire. This caused a short which triggered an automatic shutdown for safety.
Luckily, this meant it only took about an hour for the power to be restored, but one hour in this extreme weather during the hottest part of the day was still a lot for the residents to endure. Local businesses were affected too, such as a barber shop in the area who's owner said he couldn't operate without air conditioning.
In other parts of the country, however, there was an outpouring of sympathy for the snake in online comments, mixed with …continue reading
---
If it's not Tokyo, can you guess which city made the list?
There are thousands of cities in the world, and each one has its own charms, benefits, and challenges for the people that live in them. And as it turns out, there's a rating for that. Designed by U.S. magazine Economist Intelligence, the Global Livability Index analyzes the challenges people face in 173 cities of the world and assigns each one a rating based on five factors: stability, healthcare, culture and environment, education, and social infrastructure.
Due to a tie, this year eleven cities made the top ten, and in tenth place, tied with Melbourne, Australia, is one Japanese city that not many Japanese people expected to be the highest ranked for the country: Osaka.
The announcement came as a shock to many since a lot of Japanese people regard Osaka as a city that's rough around the edges, compared to Japan's other major metropolises. Though by international standards a relatively safe place, by Japanese standards Osaka has a reputation for more aggressive personalities, and dirtier streets, than other cities in Japan, and with Tokyo deemed the most livable city in the world in 2020 by a different organization, many were surprised to see Osaka ranked higher than the nation's capital, and Japanese Netizens turned to Twitter to express their surprise.
"What is so livable about Osaka?"
"Even though it's [often] where the most murders happen in Japan?"
"Personally I think Sapporo and Sendai are easy to live in. It doesn't snow that much there and the summers are cooler than Tokyo or Osaka."
"Is Osaka really more livable than Tokyo?"
"I would have thought it was Yokohama. Osaka doesn't have a good reputation."
But many other netizens came to Osaka's defense.
"For some …continue reading
---
For many native or near-native English speakers, working as an assistant language teacher (ALT) is one of the most popular ways to get a taste of life in Japan. Positions are available across the country, numerous companies can sponsor visas, and generally no Japanese ability is required. However, before booking a flight or moving homes, it's necessary to dazzle at the all-important interview. If you're looking to move to Japan or simply change employers, use these 5 tips to increase your chances of getting hired for an ALT position.
1. Dress Professionally
Or, put another way, be sure to follow the Japanese office dress-code. While many offices outside of Japan may be flexible and provide more opportunities for self-expression through fashion choices, Japanese work environments prefer a more standardized approach:
Men are expected to show up to interviews, in person or online, in a pressed and fitted suit with a neutral patterned tie. Facial hair can be considered unprofessional in Japan, but should be acceptable as long as it is closely trimmed with clear boundaries. Be aware that long hair on men is rarely acceptable, with some companies offering a position contingent on agreeing to a shorter hair style.
Women should wear a neutral colored blazer, skirt, and pressed dress shirt. Dyed hair is acceptable for anyone as long as it is a natural shade. Additionally, tattoos should be fully covered, jewelry kept to a bare minimum, and strong perfume or cologne should be avoided. By following the standard dress-code prior to being briefed will indicate to the company that the applicant can easily blend into a Japanese work environment.
2. Listen Well
If you've made it to the interview stage, it is likely that your chances of being accepted into the company are good. This means that the school has almost enough information …continue reading
---
I'm drenched in sweat from riding all day. I'm pedaling as fast as I can towards the light at the end of a dark tunnel when a cool afternoon breeze hits me, and I finally see Lake Kawaguchi's vibrant, deep blue colors. I let out a triumphant whoop as the road turns downhill.
Then, I stand up in my seat and let gravity do the rest as a sunset baths Fujisan in a red glow. "So, this is the Fujigoko (Fuji Five Lakes) cycling adventure," I think. This is my experience cycling around the iconic Mount Fuji and how you can do it too.
Starting at Lake Kawaguchi
When I arrived in Fujikawaguchiko, I stayed at Hana Hostel and was welcomed by Hana and her family. In the morning, I ate a hearty energy-supplying breakfast, loaded up complimentary snacks, rented a bike from Hana and started down the hill towards Lake Kawaguchi.
The roads in town did give me some slight trepidation at the prospect of crashing into someone on the narrow sidewalks all day, but paths widened once I reached the lake—with enough space for cyclists and pedestrians to share.
A quick stop for art
About 30 minutes after starting my ride around Lake Kawaguchi, I arrived at the Forest Music Museum. The steep admission (¥1,800) was worth it to see this quaint, European mountain village-style gallery of acoustics, organs and opera concerts. I could easily spend hours exploring the museum, cafe or its lovely Tulip garden on the lake's edge.
After …continue reading
---
Breathtaking night sky shows the beauty of this landlocked prefecture.
It's pretty easy for travelers to forget about Gifu. It's one of Japan's few landlocked prefectures, and many tourists end up drawn to the attractions of Gifu's neighbors instead, such Nagano's ski slopes, Mie's Ise Shrine, Shiga's Lake Biwa, or the big-city sights of Nagoya in Aichi.
That doesn't mean people should forget about Gifu, though, and with a dramatic reminder of that is Japanese photographer and Twitter user @ta2funk, with one of the coolest Japanese castle photos we've ever seen.
That's Gifu Castle, which stands in Gifu City, and as you can probably guess from the photo's quality, this wasn't the first time @ta2funk turned his lens towards the night sky. "Over seven years, I've taken about 400 full-moon photos," he says, "and out of all of them, this one is the best."
7年間、通算約400回撮り続けてきた中の最強の満月をどうぞ。 pic.twitter.com/Skxz3zqShE

— Tatsuki Ito| ta2funk.eth (@ta2funk) June 14, 2022
@ta2funk says several people have asked him if the photo, which he took back in August of 2018 but recently shared on Twitter, is a multi-image composite. He says it's all single photo, though, even while he admits that he himself can barely believe how fortunate the picture's timing and focus were.
▼ @ta2funk shows the photo's original data and lighting correction.
RAWです。一枚撮りです(何回目
散々合成だのレイヤー処理が雑だの言われましたが僕フォトショで合成できませんよ pic.twitter.com/l01QlKVZWB

— Tatsuki Ito| ta2funk.eth (@ta2funk) June 15, 2022
@ta2funk's self-assessment that this is the best full-moon photo he's ever taken doesn't appear to be a case of overconfidence if reactions from other Twitter users are anything to go by.
"That moon's presence is overwhelming."
"It looks like the opening shot for a Hollywood-made ninja movie."
"I …continue reading
---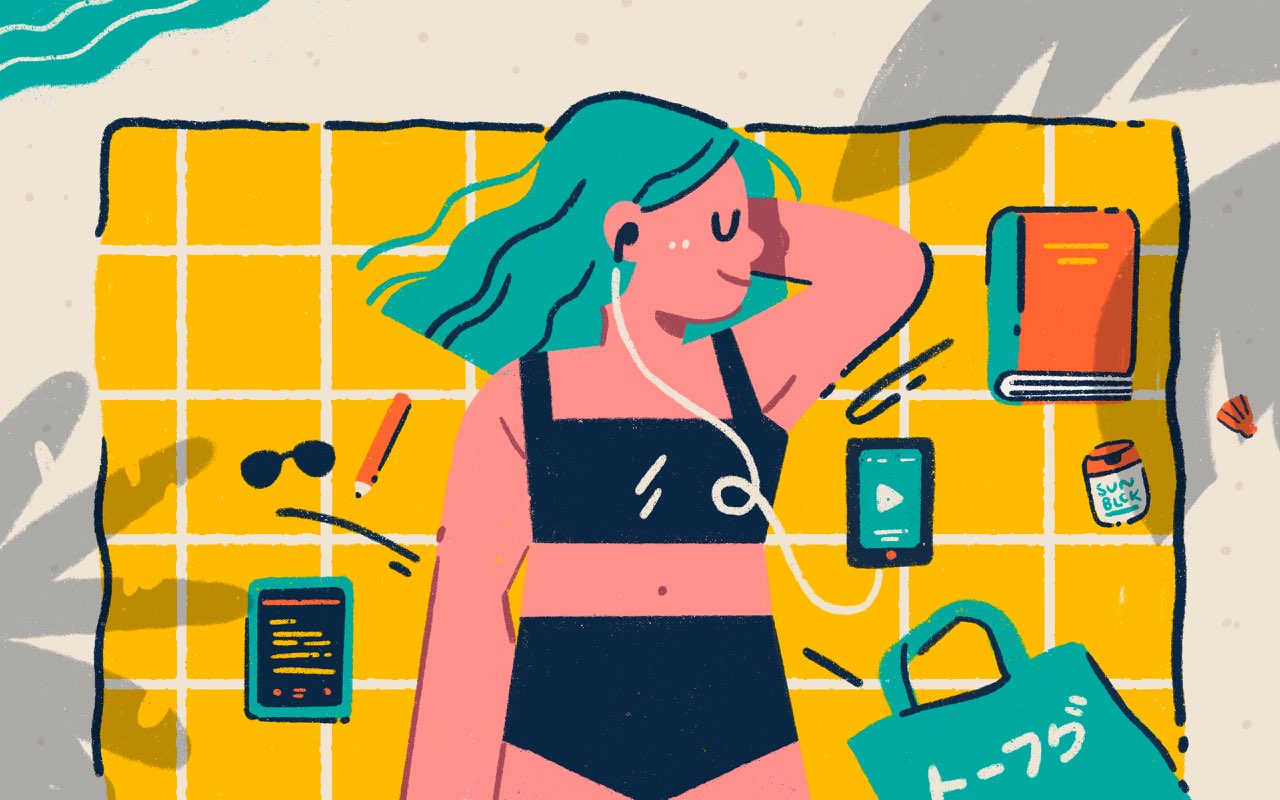 The days are heating up, and so too can your Japanese study! How about keeping fresh with some cool new Japanese learning resources, hand-picked just for you? Whether you're a seasoned pro looking to mix up your routine, or a beginner looking to jump… …continue reading
---
Fuji-Q Highland is one of Japan's most famous amusement parks. Located in Yamanashi, it's a place where you can experience record-breaking rides and a great view of Mount Fuji.
The park has just announced that a new ride will be opening in July of this year, which will boast the title of the longest tube slide in the country.
The ride will start at the top of the Fujiyama Tower's observation deck, a place where visitors can fully take in the scenery surrounding the park, including Mount Fuji of course, 55 metres above ground. With the opening of the 'Fujiyama Slider', once you're done enjoying the view, you can go speeding down a 120 metre long course that winds around the tower.
Riders' feet will go in a specially-made sliding mat and whizz along while lying down in pitch darkness. The thrilling ride lasts for 20 seconds, and is not for the faint of heart.
The Fujiyama Slider is set to open from 22nd July 2022, and will cost between 800 and 1200 yen to ride, depending on the season, or you can buy a 'Free Pass' to enjoy all the rides at Fuji-Q Highland.
Related Article
---