Bullet train ticket machines have stopped working in many parts of Japan.
Japan Railway companies reported the trouble involving Shinkansen ticket machines in eastern and western Japan and Kyushu in the southwest.
Customers have not been able to buy Tokaido Shinkansen tickets at machines in Nagoya and Shin-Yokohama stations since Friday morning.
Central Japan Railway said machines went down when customers tried to buy round-trip tickets for non-reserved seats.
Similar disruptions were reported at stations of East Japan, West Japan and Kyushu Railway companies.
Central Japan Railway says its personnel are dealing with customers at ticket counters. It also says it has resumed sales of one-way tickets at machines by resetting their system to keep customers from buying round-trip tickets for now.
The system's operator, Railway Information Systems Company, says its program was altered early Friday morning while updating information such as station names before a train timetable revision next month. It says the system change may have led to the trouble, and that the firm is trying to find out the cause.
May 24
The government will no longer use the term "lifelong singles" as a label for people who have not married by age 50, deeming the term inaccurate as Japanese are increasingly tying the knot later in life, officials said Thursday.
(Japan Today)
May 24
Many parts of Japan saw the mercury top 30 degrees Celsius on Thursday. Weather officials are warning of unseasonal high temperatures over the weekend.
(NHK)
May 24
Police in Japan are stepping up security for an upcoming visit by US President Donald Trump.
(NHK)
May 24
Japan's new supercomputer Fugaku is set to begin operations around 2021 with the country aiming to regain the title of building the world's fastest computer, replacing its current supercomputer K, government-backed research institute Riken said Thursday.
(Japan Times)
May 23
Kyoto Prefectural Police have arrested a 23-year-old male Australian national who is suspected of scrawling graffiti in dozens of locations in Kyoto City, reports Fuji News Network (May 22).
(tokyoreporter.com)
May 23
The International Olympic Committee says boxing is set to maintain its place in the 2020 Tokyo Games, but that the sport's international association should be excluded from organizing the events due to a number of problems.
(NHK)
May 22
Foreign Minister Taro Kono said Tuesday he plans to ask overseas media outlets to write Japanese names with the family name first, as is customary in the Japanese language.
(Kyodo)
May 22
Tokyo DisneySea has begun its largest expansion project ever.
(NHK)
May 22
A Japanese government committee has decided on the route of a parade scheduled for October to celebrate the enthronement of Emperor Naruhito.
(NHK)
May 22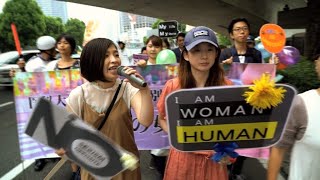 This year's pass ratio of female applicants for admission to the scandal-tainted Tokyo Medical University, which had discriminated against women for more than a decade, was slightly higher than that of male applicants, figures released by the university have shown.
(Japan Times)
---