The Royal Express is coming to Hokkaido, but if you can't wait, it's already running in the Tokyo area.
The efficiency of Japan's commuter trains can't be overstated. The rail networks that service Tokyo and other urban population centers are all about getting as many people as possible to their schools and offices with maximum efficiency, and they do an incredible job meeting that goal.
But Japan is also a country that loves hospitality and for-fun travel, and when train designers put their skills towards those goals they can do some amazing things too.
Seen here is the exquisitely designed Royal Express, a sightseeing train operated by Tokyu Dentetsu, one of the major private railway companies in the Tokyo area. The eight-car train's amenities are a far cry from the plasticky bench seats and hanging straps of ordinary trains, instead inviting passengers to take a seat on elegantly upholstered seating as they relax and enjoy the journey.
May 24
Many parts of Japan saw the mercury top 30 degrees Celsius on Thursday. Weather officials are warning of unseasonal high temperatures over the weekend.
(NHK)
May 22
Tokyo DisneySea has begun its largest expansion project ever.
(NHK)
May 21
The Cultural Affairs Agency on Monday announced 16 additions to its Japan Heritage list of tangible and intangible cultural properties that have been preserved based on unique regional histories and traditions, including narratives.
(Japan Times)
May 21
A special six-car Mickey Mouse-themed shinkansen bullet train has begun serving southwestern Japan's Kyushu region, with images of the beloved character splashed across its yellow livery and interiors.
(Kyodo)
May 21
ith tatami mats, noren curtains and a zen garden, this is one of the most stunning and affordable ways to travel in Japan.
(soranews24.com)
May 20
Japanese authorities raised the volcanic alert level for Mt Hakone on Sunday and warned people not to approach the crater, as seismic activity has been increasing in the popular hot-spring resort area near Tokyo.
(Japan Today)
May 19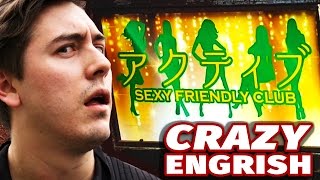 Imagine you are a Chinese tourist visiting Japan for the first time. Your travels take you to Osaka and the 40-story Umeda Sky Building, with its fine views of the city. After awhile, you look for the exit and are confronted with the following sign in Chinese: "Ni tui chu." ("You get out of here.")
(Nikkei)
May 18
Mipig Cafe, in Tokyo's trendy central Meguro neighbourhood, is the newest addition to Japan's ever-growing list of animal-themed cafes that includes cats, owls and hedgehogs.
(euronews.com)
May 17
A major red light district in Osaka will be closed during the Group of 20 summit in late June, the first such decision in 30 years, the local restaurant association said Thursday.
(Japan Today)
May 15
A UNESCO advisory panel has recommended adding two ancient tumulus clusters in western Japan, including the country's largest keyhole-shaped mound named after an emperor, to the World Cultural Heritage list, a Japanese government official said Tuesday.
(Kyodo)
---