The only dedicated coal-carrying railroad still running in Japan will cease operations at the end of this month, ending its 94-year mission to support the country's industrial development.
The railroad, operated these days by Taiheiyo Coal Services & Transportation Co., runs entirely within the city of Kushiro, Hokkaido, connecting a loading point and a storage yard.
In Japan's past, many railroads were established to transport coal, mainly in Hokkaido and Kyushu, where there were abundant coal deposits.
But all have been scrapped except the Taiheiyo Coal Line, nicknamed the Rinko-sen (Harbor Line), reflecting the domestic coal industry's decline brought on by cheap imports and a shift in the government's energy policy.
Coal trains have been running on the 4-km-long line since 1925. During peak production at the Taiheiyo mine, a diesel locomotive pulled hopper cars hauling a total of 720 tons of coal from the loading point six times a day.
Jun 21
Bank of Japan Governor Haruko Kuroda said extra stimulus would be an option if prices refuse to keep rising toward the central bank's 2% inflation target.
(Nikkei)
Jun 20
Japan has posted a trade deficit for the first time in four months. The shortfall comes as shipments to China and other Asian economies plunged.
(NHK)
Jun 18
Japanese e-commerce giant Rakuten and supermarket chain Seiyu are starting a drone delivery service for summer visitors to an island off Yokosuka, near Tokyo.
(NHK)
Jun 17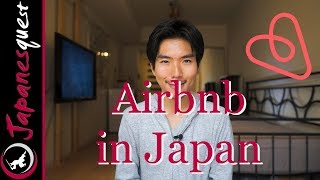 The number of private lodgings in Japan has increased eightfold since the law legalizing them took effect a year ago to relieve a shortage of hotel rooms in the wake of the inbound tourism boom, according to data released by the government.
(Japan Today)
Jun 17
Japanese manga needs a new superhero. Battered by a shrinking population and changing consumer tastes, the once undisputed champion of the country's pop culture is on the ropes as readership plummets.
(Nikkei)
Jun 15
A Japanese firm has shelved an advertising campaign intended to promote gender equity at home after its #beWHITE hashtag sparked concern about racial sensitivities.
(Japan Today)
Jun 13
Food delivery staff working in Japan for ride-hailing company Uber Technologies Inc said Wednesday they plan to form a labor union in a bid to improve what they see as disadvantageous treatment for being classified as independent contractors rather than employees.
(Japan Today)
Jun 12
More than 60 percent of women in Japan have experienced the enforcement rules calling for the wearing of heels in the workplace or while job-hunting, or have witnessed others being forced to wear them, according to a survey conducted by a Japanese business website, which also reported the findings Tuesday to a Diet discussion.
(Japan Today)
Jun 12
Keidanren, the Japan Business Federation, says major companies are planning to trim summer bonuses this year.
(NHK)
Jun 12
Japan's leading instant noodle company is joining the fight against pollution. Nissin Food Products says it will redesign its containers to use less petroleum-based products and more so-called bio-plastic, derived from plants.
(NHK)
---