The former CEO of Olympus, who blew the whistle in 2011 on a massive accounting scandal at the medical equipment maker, has won a London court battle over alleged wrongdoing linked to his £64 million (¥9.4 billion) pension.
The Olympus U.K. subsidiary KeyMed sued Michael Woodford and former company director Paul Hillman in 2016, alleging they had breached their duties as directors and trustees of a defined benefit pension plan and conspired to maximize their pension benefits by unlawful means.
London High Court Judge Marcus Smith said Monday he saw no evidence of dishonest or improper conduct by the company veterans, adding that any failings identified by KeyMed could be attributable to "an innocent failure of process" in a busy company.
"In these circumstances, I find that the defendants acted honestly and did not breach the duties … dishonestly or at all," he said in a judgment.
Woodford, who joined KeyMed as a 20-year-old salesman in 1981 and rose through the ranks to become Olympus' first foreign chief executive in 2011, was fired two weeks into the top job after persistently querying unexplained payments. He then alerted global authorities and the media.
Olympus initially said Woodford was fired for failing to understand its management style and Japanese culture. But the company later admitted it had used improper accounting to conceal investment losses, and restated years of financial results. In September 2012, the company and three former executives pleaded guilty in Japan to cover-up charges.
Sep 18
Toyota Motor Corp. rolled out a new model of the Corolla on Tuesday, making it the first fully redesigned sedan in about seven years.
(Kyodo)
Sep 18
The Japanese government is considering tighter restrictions on foreign investment in industries it sees as key to national security, such as nuclear power and chipmaking.
(Nikkei)
Sep 13
Yahoo Japan's acquisition of online fashion retailer Zozo presents an opportunity for the venerable internet services company to bring fresh blood into its e-commerce audience as the business looks to step outside the shadow of Amazon.com and Rakuten.
(Nikkei)
Sep 11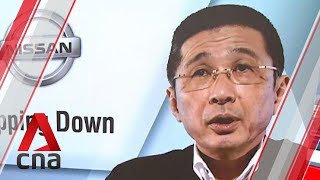 In Japan, is there one standard of justice for Japanese executives and another for non-Japanese executives? The forced resignation on Monday of Nissan Motor Co.'s chief executive officer, Hiroto Saikawa, certainly seems to suggest as much.
(Bloomberg)
Sep 11
Japan's real gross domestic product retreated 0.5% in July compared with the previous month as rising imports led to negative external demand, the Japan Center for Economic Research reported Wednesday.
(Nikkei)
Sep 10
The month between World Suicide Prevention Day on September 10 and World Mental Health Day on October 10 is a good time to start considering the under-discussed topics of anxiety, depression and suicide in our society, especially as they relate to the workplace.
(Nikkei)
Sep 10
Nissan Chief Executive Hiroto Saikawa tendered his resignation Monday after acknowledging that he had received dubious income and vowed to pass the leadership of the Japanese automaker to a new generation.
(Japan Today)
Sep 10
日本にはラスベガスやマカオにあるような本格的カジノはありませんが、最近では本格的に遊べるオンラインカジノが増えつつあります。
(newsonjapan.com)
Sep 07
SoftBank Corp. said Friday that from next week it will stop giving its mobile phone users two-year contracts that offer discounts on monthly communication fees but impose substantial penalties for canceling early.
(Japan Times)
Sep 07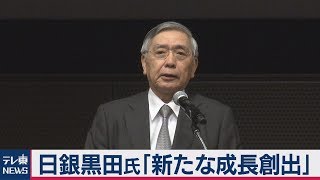 Cutting interest rates "further into the negative zone is always an option" for the Bank of Japan, Gov. Haruhiko Kuroda told Nikkei, as the central bank grows increasingly concerned about mounting downside risks to the global economy from the U.S.-China trade war. He said rate cuts are one of the four options BOJ has presented before.
(Nikkei)
---