Japan's antitrust watchdog on Wednesday raided the offices of Rakuten Inc and two other online booking operators, alleging they hurt fair trade by requiring accommodation clients offer their lowest prices on their platforms, according to a source close to the matter.
The Japan Fair Trade Commission's probe comes amid its closer scrutiny of alleged obscure business transactions involving providers of digital platforms for the sale of products and services via search engines and e-commerce sites, among other avenues.
According to the source, Tokyo-based Rakuten, U.S. firm Expedia Group Inc and Dutch outfit Booking.com B.V. have, for several years, allegedly urged clients to set accommodation prices the same as, or lower than, those they offered on rival websites and on hotels' official sites.
Rakuten said it "will fully cooperate with the investigation".
In August 2016, the commission conducted a similar on-site probe of Amazon Japan, on suspicion it signed contracts with suppliers under which they agreed to make their product line-ups and prices competitive, or at least match those on rival online retailers.
The commission terminated its probe in June 2017 once the company retracted such conditions, without ruling whether antitrust law had been violated.
In March last year, the commission again raided Amazon Japan for allegedly violating the antitrust law by having suppliers shoulder part of the costs to cover discounts the retailer applied to goods. That investigation is ongoing.
旅行予約サイトを運営する大手3社が、契約先のホテルや旅館などに対し、ほかのサイトでは安い価格を提供しないよう求めていた疑いがあるとして、公正取引委員会が立ち入り検査を行っている。
Aug 11
SoftBank Group on Tuesday reported a net profit of 1.25 trillion yen ($11.8 billion) in the April-June quarter thanks to the merger and sale of its stake in U.S. mobile carrier Sprint, marking a return to profit after suffering its worst ever loss in the previous quarter.
(Nikkei)
Aug 10
Despite uncertainties from COVID-19, top Japanese corporations plan to invest 15.8% more in information technology in fiscal 2020 to keep up the wave of digitization across industries.
(Nikkei)
Aug 10
Colorful kimono are synonymous with Tokyo summer celebrations but anti-coronavirus measures have put social gatherings off-limits and led struggling department stores to push the traditional Japanese outfits as a way to make a virtual fashion statement.
(Japan Times)
Aug 07
Official figures indicate that Japanese households may be recovering from the economic impact of COVID-19. Spending was down in June, but by a much smaller margin than the month before.
(NHK)
Aug 07
Japan's powerful business lobby, the Keidanren, is dominated by energy-intensive sectors that represent less than 10 percent of the economy, resulting in national policies that favour coal and hindering attempts to combat climate change, a new study said.
(aljazeera.com)
Aug 07
Toyota's profit plunged 74% in the last quarter as the coronavirus pandemic sank vehicle sales to about half of what the top Japanese automaker sold the previous year.
(krmg.com)
Aug 06
The average summer bonus at major Japanese companies this year dropped 2.17 percent from a year earlier to ¥901,147, a Japan Business Federation survey showed Wednesday.
(Japan Times)
Aug 06
Uber Technologies has begun to offer a food delivery subscription in Japan that replaces per-order fees, tapping into the growing demand from consumers holed up at home from the coronavirus.
(Nikkei)
Aug 05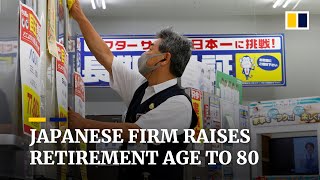 Japan's decision to offer an initial group of 87 companies subsidies totalling US$653 million to expand production at home and in Southeast Asia has sparked debate whether the world's third largest economy is trying to gradually decouple from China.
(scmp.com)
Aug 05
About 60 percent of people in the nation who developed cold-like symptoms during the first wave of the novel coronavirus pandemic, between February and May, went to work despite a request by the government for them not to do so, a recent survey has found.
(Japan Times)
---