Japan's antitrust watchdog on Wednesday raided the offices of Rakuten Inc and two other online booking operators, alleging they hurt fair trade by requiring accommodation clients offer their lowest prices on their platforms, according to a source close to the matter.
The Japan Fair Trade Commission's probe comes amid its closer scrutiny of alleged obscure business transactions involving providers of digital platforms for the sale of products and services via search engines and e-commerce sites, among other avenues.
According to the source, Tokyo-based Rakuten, U.S. firm Expedia Group Inc and Dutch outfit Booking.com B.V. have, for several years, allegedly urged clients to set accommodation prices the same as, or lower than, those they offered on rival websites and on hotels' official sites.
Rakuten said it "will fully cooperate with the investigation".
In August 2016, the commission conducted a similar on-site probe of Amazon Japan, on suspicion it signed contracts with suppliers under which they agreed to make their product line-ups and prices competitive, or at least match those on rival online retailers.
The commission terminated its probe in June 2017 once the company retracted such conditions, without ruling whether antitrust law had been violated.
In March last year, the commission again raided Amazon Japan for allegedly violating the antitrust law by having suppliers shoulder part of the costs to cover discounts the retailer applied to goods. That investigation is ongoing.
旅行予約サイトを運営する大手3社が、契約先のホテルや旅館などに対し、ほかのサイトでは安い価格を提供しないよう求めていた疑いがあるとして、公正取引委員会が立ち入り検査を行っている。
Jul 17
Over two weeks of cloudy and rainy days in Tokyo and nearby areas has resulted in higher vegetable prices and sluggish sales of summer clothing.
(Japan Times)
Jul 17
U.S. investment firm Blackstone Group will spend over 100 billion yen ($926 million) to buy distribution centers in Japan, seeing room for growth in the country's relatively small e-commerce market, Nikkei has learned.
(Nikkei)
Jul 15
Japan's 100-yen shops are stepping up store openings as they continue to gain ground among thrifty consumers, with supermarkets and drugstores seeking them out as tenants to draw customers, shifting the dynamic in the nation's retail landscape.
(Nikkei)
Jul 13
Japanese cryptocurrency exchange operator Bitpoint has lost 3.5 billion yen ($32 million) in a hacking attack, parent company Remixpoint announced on Friday.
(Nikkei)
Jul 12
Japan's national mint has begun making the first coins featuring the new era name Reiwa.
(NHK)
Jul 12
Seoul has pointed to its interceptions of illegally exported sensitive materials to discredit Japan's claim that South Korea lacks a proper monitoring regime, prompting an immediate rebuttal from Tokyo, as bilateral relations appear to plumb another low.
(Nikkei)
Jul 10
South Korea has criticized Japan at a meeting of the World Trade Organization over Tokyo's tighter export requirements for some high-tech materials.
(NHK)
Jul 10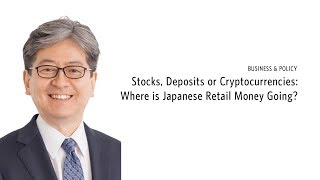 Japan's three biggest online brokerages are in a race to lower trading fees, opting to eliminate minimum charges levied on U.S. stock trades.
(Nikkei)
Jul 09
Budget restaurant chains in Japan that are struggling with sluggish sales are wondering: Where are all the "wandering salarymen"?
(Nikkei)
Jul 09
When it comes to Search Engine Optimization (SEO), link-building remains as one of the most powerful tools every brand should capitalize on. However, gaining the best link-building experience is no overnight success. Tactics that deliver long-term results are always contingent on having a well-crafted, step-by-step plan that is both concrete and measurable.
(newsonjapan.com)
---