The Tokyo District Court decided Friday to extend former Nissan Motor Chairman Carlos Ghosn's detention by eight days, refusing to grant the full 10 requested by prosecutors in an unusual move.
Ghosn was rearrested April 4 on suspicion of funneling company funds to an Omani distributor run by an associate -- something that investigators had been looking into over the three months since his previous indictment in January. The court likely decided that eight days would be enough for prosecutors to determine whether additional charges were warranted.
An appeal by lawyers for Ghosn was rejected. In a news conference April 4, Junichiro Hironaka, the head of the former Nissan chief's legal team, called the investigation an "outrage."
"We will use every means available to seek his early release from custody," Hironaka said. Friday's ruling means Ghosn will be detained until April 22.
Defense lawyers immediately appealed the court's initial decision April 5 to hold Ghosn for 10 days. They filed a protest with the Supreme Court on Wednesday arguing that the detention went against court precedent.
Ghosn's team has also tried less direct tactics. Lawyers encouraged his wife Carole, who had left for France after her husband's latest arrest, to return to Japan and had her testify before the district court on Thursday. This was likely intended partly to give prosecutors less room to argue that they needed to keep Carlos Ghosn in custody in order to complete their investigation.
Ghosn himself reportedly has not answered prosecutors' questions, in contrast to his more cooperative stance during his previous detention from November to early March.
His legal team, which is filled with criminal defense specialists, has advised him to remain silent. As long as prosecutors' lines of argument and the evidence they have marshaled remain unclear, defense attorneys often seek to keep clients from saying anything that could be used against them. Ghosn's lawyers also used this to argue against extending his detention, on the grounds that keeping him for questioning would be pointless.
Jul 17
Over two weeks of cloudy and rainy days in Tokyo and nearby areas has resulted in higher vegetable prices and sluggish sales of summer clothing.
(Japan Times)
Jul 17
U.S. investment firm Blackstone Group will spend over 100 billion yen ($926 million) to buy distribution centers in Japan, seeing room for growth in the country's relatively small e-commerce market, Nikkei has learned.
(Nikkei)
Jul 15
Japan's 100-yen shops are stepping up store openings as they continue to gain ground among thrifty consumers, with supermarkets and drugstores seeking them out as tenants to draw customers, shifting the dynamic in the nation's retail landscape.
(Nikkei)
Jul 13
Japanese cryptocurrency exchange operator Bitpoint has lost 3.5 billion yen ($32 million) in a hacking attack, parent company Remixpoint announced on Friday.
(Nikkei)
Jul 12
Japan's national mint has begun making the first coins featuring the new era name Reiwa.
(NHK)
Jul 12
Seoul has pointed to its interceptions of illegally exported sensitive materials to discredit Japan's claim that South Korea lacks a proper monitoring regime, prompting an immediate rebuttal from Tokyo, as bilateral relations appear to plumb another low.
(Nikkei)
Jul 10
South Korea has criticized Japan at a meeting of the World Trade Organization over Tokyo's tighter export requirements for some high-tech materials.
(NHK)
Jul 10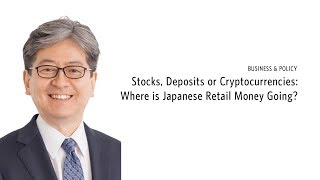 Japan's three biggest online brokerages are in a race to lower trading fees, opting to eliminate minimum charges levied on U.S. stock trades.
(Nikkei)
Jul 09
Budget restaurant chains in Japan that are struggling with sluggish sales are wondering: Where are all the "wandering salarymen"?
(Nikkei)
Jul 09
When it comes to Search Engine Optimization (SEO), link-building remains as one of the most powerful tools every brand should capitalize on. However, gaining the best link-building experience is no overnight success. Tactics that deliver long-term results are always contingent on having a well-crafted, step-by-step plan that is both concrete and measurable.
(newsonjapan.com)
---