Japan should more than double the consumption tax rate to as high as 26 percent to ensure its fiscal sustainability, the Organization for Economic Cooperation and Development said Monday.
In its biennial report, the OECD said Japan faces the intertwined challenges of a rapidly graying population and large government debt, which require a "comprehensive fiscal consolidation plan, including specific spending cuts and tax increases."
Japan's fiscal health has remained the worst among advanced economies, with public debt equivalent to 236 percent of gross domestic product last year, according to the Finance Ministry.
Prime Minister Shinzo Abe has promised to achieve fiscal consolidation by bringing the primary balance -- tax revenue minus expenses other than debt-servicing costs -- into the black by the target year of fiscal 2025.
Due to weaker-than-expected growth, the OECD Economic Surveys of Japan estimated that a sustained primary surplus of 5 percent to 8 percent of gross domestic product would be essential to reduce the ratio to 150 percent by 2060.
The Japanese government plans to raise the consumption tax rate from 8 percent to 10 percent on Oct 1 to boost revenue.
But the Paris-based club of 36 mostly wealthy nations noted the current 8 percent is one of the lowest among its members and Japan should rely primarily on the tax as it is a "relatively stable revenue source, is less harmful for growth and improves intergenerational equity."
"Achieving a sufficient primary surplus through the consumption tax alone would require raising the rate to between 20 percent and 26 percent, above the 19 percent OECD average," the report said.
Jun 18
Japanese e-commerce giant Rakuten and supermarket chain Seiyu are starting a drone delivery service for summer visitors to an island off Yokosuka, near Tokyo.
(NHK)
Jun 17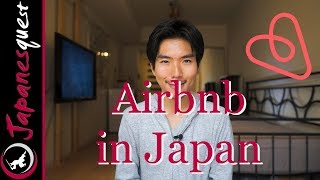 The number of private lodgings in Japan has increased eightfold since the law legalizing them took effect a year ago to relieve a shortage of hotel rooms in the wake of the inbound tourism boom, according to data released by the government.
(Japan Today)
Jun 17
Japanese manga needs a new superhero. Battered by a shrinking population and changing consumer tastes, the once undisputed champion of the country's pop culture is on the ropes as readership plummets.
(Nikkei)
Jun 15
A Japanese firm has shelved an advertising campaign intended to promote gender equity at home after its #beWHITE hashtag sparked concern about racial sensitivities.
(Japan Today)
Jun 13
Food delivery staff working in Japan for ride-hailing company Uber Technologies Inc said Wednesday they plan to form a labor union in a bid to improve what they see as disadvantageous treatment for being classified as independent contractors rather than employees.
(Japan Today)
Jun 12
More than 60 percent of women in Japan have experienced the enforcement rules calling for the wearing of heels in the workplace or while job-hunting, or have witnessed others being forced to wear them, according to a survey conducted by a Japanese business website, which also reported the findings Tuesday to a Diet discussion.
(Japan Today)
Jun 12
Keidanren, the Japan Business Federation, says major companies are planning to trim summer bonuses this year.
(NHK)
Jun 12
Japan's leading instant noodle company is joining the fight against pollution. Nissin Food Products says it will redesign its containers to use less petroleum-based products and more so-called bio-plastic, derived from plants.
(NHK)
Jun 11
Japan is bringing in more foreign workers to help address a labor shortage, and the government wants to make sure Tokyo and other major cities are not the only places that benefit from the additional manpower.
(Nikkei)
Jun 10
Japanese Finance Minister Taro Aso met with U.S. Treasury Secretary Steven Mnuchin on Sunday, as their countries have been discussing a bilateral trade deal with a focus on whether it could involve a provision to prevent competitive currency devaluation.
(Japan Today)
---