For fans, athletes, and volunteers, next year's Tokyo Olympics could become known as the get-up-early games.
Hoping to beat the summer heat in the Japanese capital, organizers said Tuesday they will start the men's 50-kilometer race walk final at 5:30 a.m. The men's and women's marathon finals go at 6 a.m.
Marathon swimming will kick off at 7 a.m., and the men's and women's triathlon start at 7:30 a.m.
Even women's softball has some games scheduled for 9 a.m. No men's baseball games will start before noon.
"9 a.m. is early, that's my impression," said Reika Utsugi, the head coach of Japan's women softball team, speaking through an interpreter. "But we will have one year for the preparation. Softball cannot decide the times."
Softball and baseball were dropped after the 2008 Olympics, and are appearing because of the sports' popularity in Japan.
The 1964 Tokyo Olympics were held in the fall and did not face heat problems. But modern Olympics can no longer be held in that timeframe, needing to avoid Europe's crowded soccer schedule, and year-round scheduling of the big four sports in the United States — football, baseball, basketball and hockey.
Koji Murofushi, the sports director of the Tokyo Games and a Japanese Olympic gold medalist, said organizers had consulted about the schedule with the International Olympic Committee, the governing bodies of the sports, and athletes and medical experts. He said athletes can adapt.
来年の東京オリンピックにおける種目ごとの日程が発表されました。開会式と閉会式は午後8時開始に、暑さ対策で注目の男女のマラソンは午前6時スタートとなりました。 東京オリンピックでは史上最多の33競技339種目が開催される予定です。
Jun 19
The Japan Meteorological Agency says a magnitude-6.7 quake struck the northern part of the country late Tuesday night. No fatalities have been reported. Tsunami advisories issued along the Sea of Japan coast have been lifted.
(NHK)
Jun 19
Chief Cabinet Secretary Yoshihide Suga says people in the affected areas should remain on the alert.
(NHK)
Jun 19
The Tokyo District Court on Tuesday sentenced Pierre Taki, an actor and member of Japanese techno-pop duo Denki Groove, to 18 months in prison, suspended for three years, for using cocaine.
(Japan Times)
Jun 19
Almost half of singles in Japan who wish to get married are unable to find a suitable partner, with 61.4 percent of the group stating they are not doing anything to change the situation, a government survey showed Tuesday.
(Japan Today)
Jun 19
A 62-year-old man wanted by police on suspicion of stabbing his former wife in Noboribetsu City, Hokkaido, has been found dead in a forest, police said Monday.
(Japan Today)
Jun 18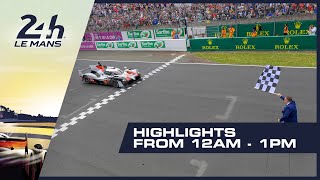 Toyota drivers Kazuki Nakajima, Fernando Alonso and Sebastian Buemi claimed their second consecutive 24 Hours of Le Mans victory Sunday, but only after some bad luck scuttled their sister car's hopes of a win.
(Kyodo)
Jun 18
Police in Kakegawa City, Shizuoka Prefecture, have arrested a 23-year-old woman on suspicion of attempted murder after she abandoned her newborn baby daughter in a business hotel's toilet.
(Japan Today)
Jun 18
Defense Minister Takeshi Iwaya apologized Monday to Akita Gov. Norihisa Satake for errors in the ministry's geographical survey that was used to select the northeastern prefecture as a candidate for hosting a U.S.-developed missile defense system.
(Japan Times)
Jun 18
Japanese e-commerce giant Rakuten and supermarket chain Seiyu are starting a drone delivery service for summer visitors to an island off Yokosuka, near Tokyo.
(NHK)
Jun 17
Osaka Prefectural Police have arrested a man for allegedly stabbing a police officer and stealing his gun in Suita City on Sunday, reports Fuji News Network (June 17).
(tokyoreporter.com)
---