An agreement has been reached at an international conference on managing Japanese eel resources to more effectively clarify the distribution routes of young eels.
Delegates from Japan, South Korea and Taiwan ended the two-day meeting in Tokyo on Friday. They hope to save the Japanese eel from extinction.
Japan's fisheries agency says the amount of young eels caught in the country during the 4-month period through February this year was a record low 0.8 tons.
International officials have struggled to come up with effective measures to conserve stocks due to a lack of transparency regarding where young eels are caught and cultivated.
An agreement was reached at a previous conference to cut the total amount of eels delivered to fish farms by 20 percent from 2014.
Japan was hoping for a deeper cut at the latest conference, but officials refrained from tightening regulations as the biggest harvester, China, was absent for the fifth straight year.
絶滅が危惧されるニホンウナギの資源管理を話し合う国際会議で、稚魚であるシラスウナギを養殖池に入れる量の上限を6年連続で据え置くことが決まりました。
Jul 17
Over two weeks of cloudy and rainy days in Tokyo and nearby areas has resulted in higher vegetable prices and sluggish sales of summer clothing.
(Japan Times)
Jul 17
U.S. investment firm Blackstone Group will spend over 100 billion yen ($926 million) to buy distribution centers in Japan, seeing room for growth in the country's relatively small e-commerce market, Nikkei has learned.
(Nikkei)
Jul 15
Japan's 100-yen shops are stepping up store openings as they continue to gain ground among thrifty consumers, with supermarkets and drugstores seeking them out as tenants to draw customers, shifting the dynamic in the nation's retail landscape.
(Nikkei)
Jul 13
Japanese cryptocurrency exchange operator Bitpoint has lost 3.5 billion yen ($32 million) in a hacking attack, parent company Remixpoint announced on Friday.
(Nikkei)
Jul 12
Japan's national mint has begun making the first coins featuring the new era name Reiwa.
(NHK)
Jul 12
Seoul has pointed to its interceptions of illegally exported sensitive materials to discredit Japan's claim that South Korea lacks a proper monitoring regime, prompting an immediate rebuttal from Tokyo, as bilateral relations appear to plumb another low.
(Nikkei)
Jul 10
South Korea has criticized Japan at a meeting of the World Trade Organization over Tokyo's tighter export requirements for some high-tech materials.
(NHK)
Jul 10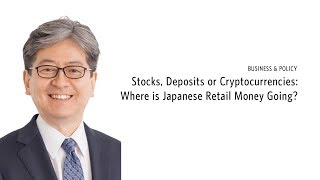 Japan's three biggest online brokerages are in a race to lower trading fees, opting to eliminate minimum charges levied on U.S. stock trades.
(Nikkei)
Jul 09
Budget restaurant chains in Japan that are struggling with sluggish sales are wondering: Where are all the "wandering salarymen"?
(Nikkei)
Jul 09
When it comes to Search Engine Optimization (SEO), link-building remains as one of the most powerful tools every brand should capitalize on. However, gaining the best link-building experience is no overnight success. Tactics that deliver long-term results are always contingent on having a well-crafted, step-by-step plan that is both concrete and measurable.
(newsonjapan.com)
---