Miyako Shirakawa was a 19-year-old college student when she was raped by an older man. She said that when the attack started, her mind went blank and she froze up.
"When I became aware, he was on top of me," said Shirakawa, 54, now a psychiatrist who treats sexual abuse victims.
That type of response "is a common, instinctive reaction — it's a form of psychological self-protection," said Shirakawa, who became pregnant because of the rape, which she didn't report to police, and had an abortion.
But under the law, not fighting back can make it impossible for prosecutors to prove rape.
Legislators revised the nation's century-old rape law in 2017 to include harsher penalties and other changes.
The reforms, however, left intact controversial requirements that prosecutors must prove that violence or intimidation was involved or that the victim was "incapable of resistance."
A recent series of acquittals has revived outrage over that legal standard, which Shirakawa and other critics say places an unfairly high burden on victims, deterring them from coming forward and hurting their chances in court if they do.
They say the law must be revisited to make all nonconsensual sex a crime, without exception, as it is in other developed countries, including the U.K., Germany and Canada.
"Discussing sexual violence from the victim's viewpoint is a world trend, and it's time to reform the Japanese legal system, and society that cannot do that," said Minori Kitahara, an author and activist who is among the organizers of protests against the recent rulings.
Aug 12
A court found a 38-year-old man guilty Tuesday for obstructing business at a central Japan town hall in April by acting like a person infected with the novel coronavirus and attempting to spread it to workers.
(Kyodo)
Aug 11
Fukuoka Prefectural Police shot and wounded a man wielding a knife at an apartment complex in Fukuoka City's Minami Ward on Sunday, reports Fuji News Network (Aug. 10).
(tokyoreporter.com)
Aug 10
Kaushik Kumar really loves Japan and has wanted to live here long-term for a while now, even though he knew he'd always be "treated like a foreigner."
(Japan Times)
Aug 10
Japan's population continues to become more international, but the situation might be changing soon.
(soranews24.com)
Aug 10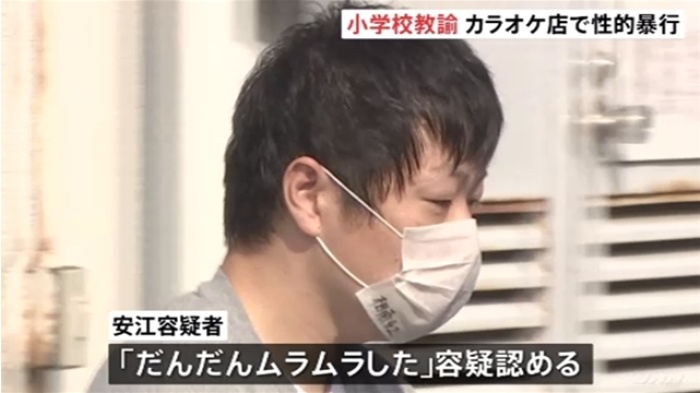 A search for a misplaced bag by a 37-year-old male teacher led to his arrest over the alleged rape of an intoxicated college student at a karaoke parlor in Sagamihara City, police said, reports the Asahi Shimbun (Aug. 9).
(tokyoreporter.com)
Aug 09
Tokyo Metropolitan Police have arrested popular manga author Tatsuya Matsuki over the alleged molestation of a middle school girl in Nakano Ward earlier this year, reports Sankei Sports (Aug. 8).
(tokyoreporter.com)
Aug 09
Toyama Prefectural Police have arrested a 22-year-old man for allegedly setting fire to the corpse of his girlfriend at their residence in Takaoka City, reports Jiji Press (Aug. 9).
(tokyoreporter.com)
Aug 09
Japan famously has one of the highest life expectancies in the world but its birth rate is also at an all time low, leaving the future of the country uncertain.
(CNA)
Aug 09
A high school girl from Saitama Prefecture who used a game console to alert police after a 44-year-old man confined her inside his residence had been there for one month, police have revealed, reports TV Asahi (Aug. 7).
(tokyoreporter.com)
Aug 08
Tokyo Metropolitan Police have arrested a 35-year-old man who is suspected of swindling multiple women he met online, reports Fuji News Network (Aug. 7).
(tokyoreporter.com)
---