Yuriyan Retriever really blew the judges away…though it's hard to say if that's a good thing or not.
Japanese comedy is a special thing. While some of it is a more familiar kind of stand-up or a type of "dumb and dumber" slapstick duet, much of it is far more off the wall than anything other countries could come up with. Take, for example, the comedian who uses traditional Japanese instruments to play weird, familiar jingles; a subtle kind of humor, but poignant in its unexpectedness. Plus, who could forget the ridiculous, early 2000s sensation, Hard Gay?
For some, these comedians raise perplexing questions, mostly involving the word "why". But for many, the ridiculous parts of Japanese comedy are what make it so funny. That's why when Japanese comedian Yuriyan Retriever traveled to America to try out for America's Got Talent, she absolutely blew the judges away…in a very perplexing kind of way.
While talking to the judges before her performance, Yuriyan seems like she might do something ordinary, like sing a song or even do a regular standup comedy routine. That is until she strips off her black hooded sweatshirt and sweatpants and reveals that she's wearing a US-flag patterned mankini. Then she strikes a gymnast's pose, and the epic and iconic melody of "The Final Countdown" begins to play, and Yuriyan starts to perform a bizarre, jerky, and weirdly hilarious dance that involves wrist rotating, sashaying, head shaking, and many pointed glances at the audience.
Aug 12
A court found a 38-year-old man guilty Tuesday for obstructing business at a central Japan town hall in April by acting like a person infected with the novel coronavirus and attempting to spread it to workers.
(Kyodo)
Aug 11
Fukuoka Prefectural Police shot and wounded a man wielding a knife at an apartment complex in Fukuoka City's Minami Ward on Sunday, reports Fuji News Network (Aug. 10).
(tokyoreporter.com)
Aug 10
Kaushik Kumar really loves Japan and has wanted to live here long-term for a while now, even though he knew he'd always be "treated like a foreigner."
(Japan Times)
Aug 10
Japan's population continues to become more international, but the situation might be changing soon.
(soranews24.com)
Aug 10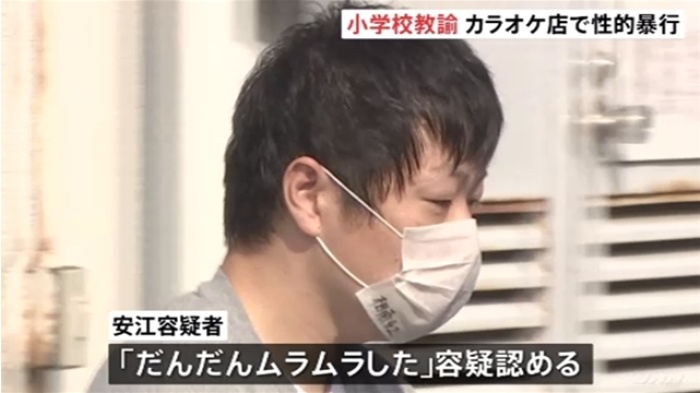 A search for a misplaced bag by a 37-year-old male teacher led to his arrest over the alleged rape of an intoxicated college student at a karaoke parlor in Sagamihara City, police said, reports the Asahi Shimbun (Aug. 9).
(tokyoreporter.com)
Aug 09
Tokyo Metropolitan Police have arrested popular manga author Tatsuya Matsuki over the alleged molestation of a middle school girl in Nakano Ward earlier this year, reports Sankei Sports (Aug. 8).
(tokyoreporter.com)
Aug 09
Toyama Prefectural Police have arrested a 22-year-old man for allegedly setting fire to the corpse of his girlfriend at their residence in Takaoka City, reports Jiji Press (Aug. 9).
(tokyoreporter.com)
Aug 09
Japan famously has one of the highest life expectancies in the world but its birth rate is also at an all time low, leaving the future of the country uncertain.
(CNA)
Aug 09
A high school girl from Saitama Prefecture who used a game console to alert police after a 44-year-old man confined her inside his residence had been there for one month, police have revealed, reports TV Asahi (Aug. 7).
(tokyoreporter.com)
Aug 08
Tokyo Metropolitan Police have arrested a 35-year-old man who is suspected of swindling multiple women he met online, reports Fuji News Network (Aug. 7).
(tokyoreporter.com)
---