A record 3,129 people were stranded on Japanese mountains last year amid a continued boom in activities such as climbing and walking, a police report revealed Thursday.
That represented a rise of 18 from the previous year, while the number of accidents increased 78 to 2,661, the highest recorded since comparable data became available in 1961.
In contrast, the number of dead and missing people dropped 12 to 342, the National Police Agency said, with more than 70 percent of them aged 60 or older, the report said.
Altogether, 50.5 percent of people stranded, and 71.9 percent of those who died or are still missing, were in their 60s or older.
The largest group of people in distress was those aged 70 or older, accounting for 698, or 22.3 percent, followed by those in their 60s, at 692, or 22.1 percent, and people in their 50s, at 486, or 15.5 percent.
Among the dead and missing, 110, or 32.2 percent, were in their 70s, 101, or 29.5 percent, in their 60s, and 42, or 12.3 percent, in their 50s.
By activity, 385, or 12.3 percent, were picking wild vegetables or mushrooms.
A total of 111 overseas tourists were stranded, more than half of them while off-piste skiing, according to the report.
全国の山で去年1年間に遭難した人の数が最悪を更新したことが分かりました。 警察庁によりますと、去年、全国の山で遭難した人の数は前の年に比べて18人増え、3129人でした。遭難の発生件数も2600件を超え、遭難者数とともに統計の残る1961年以降、最悪になりました。外国人旅行者などの遭難者数は2014年から5倍以上に増え、111人に上りました。一方、水難事故では前の年に比べて死者数が13人増え、692人に上りました。海での事故が半数以上を占めましたが、中学生以下の子どもは河川での事故が45%を超えていたということです。
Jun 19
The Japan Meteorological Agency says a magnitude-6.7 quake struck the northern part of the country late Tuesday night. No fatalities have been reported. Tsunami advisories issued along the Sea of Japan coast have been lifted.
(NHK)
Jun 19
Chief Cabinet Secretary Yoshihide Suga says people in the affected areas should remain on the alert.
(NHK)
Jun 19
The Tokyo District Court on Tuesday sentenced Pierre Taki, an actor and member of Japanese techno-pop duo Denki Groove, to 18 months in prison, suspended for three years, for using cocaine.
(Japan Times)
Jun 19
Almost half of singles in Japan who wish to get married are unable to find a suitable partner, with 61.4 percent of the group stating they are not doing anything to change the situation, a government survey showed Tuesday.
(Japan Today)
Jun 19
A 62-year-old man wanted by police on suspicion of stabbing his former wife in Noboribetsu City, Hokkaido, has been found dead in a forest, police said Monday.
(Japan Today)
Jun 18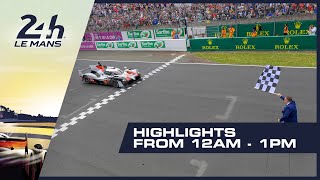 Toyota drivers Kazuki Nakajima, Fernando Alonso and Sebastian Buemi claimed their second consecutive 24 Hours of Le Mans victory Sunday, but only after some bad luck scuttled their sister car's hopes of a win.
(Kyodo)
Jun 18
Police in Kakegawa City, Shizuoka Prefecture, have arrested a 23-year-old woman on suspicion of attempted murder after she abandoned her newborn baby daughter in a business hotel's toilet.
(Japan Today)
Jun 18
Defense Minister Takeshi Iwaya apologized Monday to Akita Gov. Norihisa Satake for errors in the ministry's geographical survey that was used to select the northeastern prefecture as a candidate for hosting a U.S.-developed missile defense system.
(Japan Times)
Jun 18
Japanese e-commerce giant Rakuten and supermarket chain Seiyu are starting a drone delivery service for summer visitors to an island off Yokosuka, near Tokyo.
(NHK)
Jun 17
Osaka Prefectural Police have arrested a man for allegedly stabbing a police officer and stealing his gun in Suita City on Sunday, reports Fuji News Network (June 17).
(tokyoreporter.com)
---