A new Japanese law took effect on Monday to prevent the spread of passive smoke, and bans indoor smoking in public spaces.
The revised health promotion law is aimed at reducing the health risks posed by the inhalation of second-hand smoke.
The prohibited spaces include schools, hospitals and offices of the central and local governments. The law allows such entities to set up outdoor smoking areas on their premises, and post signs indicating where smoking is allowed.
Managers of such facilities will face fines up to the equivalent of about 4,600 dollars if they fail to fully comply with the new rules.
People will be fined up to 2,700 dollars if they smoke in prohibited areas, and ignore warnings from those in charge of the facilities.
Smoking will be prohibited at eating establishments and corporations starting from April 1 next year.
Dec 15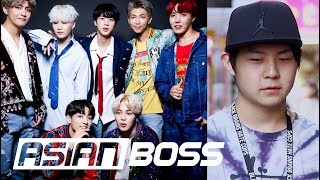 The powerful allure of K-pop is inspiring a growing number of young Japanese to learn Korean, while demand from South Korean students to study in Japan remains high despite the deep rift between the neighboring countries.
(Nikkei)
Dec 15
Two junior high school boys in Okayama City have been arrested on suspicion of extortion after they threatened a younger student with violence unless he paid them 220,000 yen in cash.
(Japan Today)
Dec 14
The number of Japanese students obtaining master of business administration degrees at elite U.S. universities has dropped by roughly half in the past decade as corporations grow reluctant to finance employees' education for fear of them quitting upon graduation.
(Nikkei)
Dec 13
The first of the two kanji characters used in Japan's new imperial era name, "Reiwa," has been chosen as Kanji of the Year.
(NHK)
Dec 12
A recent online survey has found that 1 in 10 in Japan identify as LGBT or another sexual minority.
(Japan Times)
Dec 10
In Japan these days it seems that conservatives want to change things and progressives want to cling to the status quo. An apparently minor, but highly symbolic, example is Prime Minister Shinzo Abe's government's proposal to change the order of Japanese names when written in the Latin or Western alphabet.
(Nikkei)
Dec 09
Jikei Hospital in the city of Kumamoto, known for its "Konotori no Yurikago" (storks' cradle) baby hatch, will start a program allowing women to give birth while keeping their names secret, a senior official has said.
(Japan Times)
Dec 07
SoftBank Corp. and the University of Tokyo have agreed to open artificial-intelligence centers staffed with specialists from the university and around the world, to swiftly turn research into profitable business ventures so Japan can keep up with the U.S. and China.
(Japan Times)
Dec 07
Typical cheerleading clubs in schools, known as ōendan, consist of men clad in black gakuran stand-up collar uniforms yelling vigorously and performing synchronized, dynamic choreographed moves to support sports teams.
(Japan Times)
Dec 04
A welfare ministry panel said Tuesday that forcing children to sit extensively in the formal Japanese style known as seiza will be recognized as a morally unacceptable form of punishment under a new law that will enter into force next April.
(Japan Today)
---