With Japan's revised health promotion law, which includes enhanced measures against secondhand smoke, set to partially take effect at the beginning of July, universities across the country are divided over rules governing smoking.
The partial implementation prohibits smoking in principle at the premises of public facilities, including schools, nurseries and hospitals.
After the law fully goes into effect next April, smoking will be banned in principle also at business offices and some restaurants, and on passenger planes, buses and in taxis.
Oita Prefecture's Oita University fully introduced a smoking ban in April 2011. During medical examinations that are held during the spring, each student who smokes holds a one-on-one meeting with a doctor, and nicotine patches or support from nurses is given to them if needed to help them quit smoking.
As a result, the smoking rate among students who attend classes at the university's campuses in the city of Oita dropped to 3.7 percent in 2019 from 7 percent in 2013.
Dec 15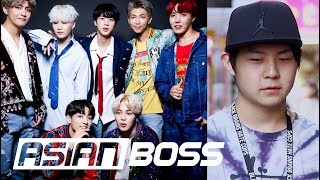 The powerful allure of K-pop is inspiring a growing number of young Japanese to learn Korean, while demand from South Korean students to study in Japan remains high despite the deep rift between the neighboring countries.
(Nikkei)
Dec 15
Two junior high school boys in Okayama City have been arrested on suspicion of extortion after they threatened a younger student with violence unless he paid them 220,000 yen in cash.
(Japan Today)
Dec 14
The number of Japanese students obtaining master of business administration degrees at elite U.S. universities has dropped by roughly half in the past decade as corporations grow reluctant to finance employees' education for fear of them quitting upon graduation.
(Nikkei)
Dec 13
The first of the two kanji characters used in Japan's new imperial era name, "Reiwa," has been chosen as Kanji of the Year.
(NHK)
Dec 12
A recent online survey has found that 1 in 10 in Japan identify as LGBT or another sexual minority.
(Japan Times)
Dec 10
In Japan these days it seems that conservatives want to change things and progressives want to cling to the status quo. An apparently minor, but highly symbolic, example is Prime Minister Shinzo Abe's government's proposal to change the order of Japanese names when written in the Latin or Western alphabet.
(Nikkei)
Dec 09
Jikei Hospital in the city of Kumamoto, known for its "Konotori no Yurikago" (storks' cradle) baby hatch, will start a program allowing women to give birth while keeping their names secret, a senior official has said.
(Japan Times)
Dec 07
SoftBank Corp. and the University of Tokyo have agreed to open artificial-intelligence centers staffed with specialists from the university and around the world, to swiftly turn research into profitable business ventures so Japan can keep up with the U.S. and China.
(Japan Times)
Dec 07
Typical cheerleading clubs in schools, known as ōendan, consist of men clad in black gakuran stand-up collar uniforms yelling vigorously and performing synchronized, dynamic choreographed moves to support sports teams.
(Japan Times)
Dec 04
A welfare ministry panel said Tuesday that forcing children to sit extensively in the formal Japanese style known as seiza will be recognized as a morally unacceptable form of punishment under a new law that will enter into force next April.
(Japan Today)
---