Japan's three biggest online brokerages are in a race to lower trading fees, opting to eliminate minimum charges levied on U.S. stock trades.
SBI Securities, Monex Group and Rakuten Securities charge a 0.45% commission on American stock trades, but the $5 minimum had applied to smaller transactions.
Monex sparked a chain reaction Thursday, when the company said it would lower the minimum to 10 cents.
Not to be outdone, Rakuten announced on Friday a minimum fee of 1 cent. The move blindsided Monex executives, who went on to match Rakuten's quote Monday.
But SBI, Japan's biggest internet brokerage, said Tuesday that it will eliminate minimum fees altogether starting July 22 for U.S. stocks and exchange-traded funds. Monex and Rakuten have decided to do the same.
The fee cuts will put pressure on earnings at the online brokerages, which collect commissions on handling U.S. equity and ETF trades, as well as for converting the yen capital into dollars. But the newly instituted discounts are expected to draw retail investors as U.S. stock prices are on the rise.
Many Japanese retail investors trade in small units, including single shares. At Monex, over 30% of the private investment accounts executed trades of less than 120,000 yen ($1,105), a proportion that rose above 50% when the company lowered the minimum fee to a penny on Monday. The total absence of minimum fees will be a boon to this demographic.
The three companies also have expanded their services regarding American shares. Monex will handle after-hour trades. Rakuten rebates 1% of the service fees as shopping points and offers U.S. exchange-traded notes.
This is not the first time brokerages slashed service fees at roughly the same time. A similar scenario played out for Japanese equities, individually managed private pension plans and margin trading.
Jul 17
Over two weeks of cloudy and rainy days in Tokyo and nearby areas has resulted in higher vegetable prices and sluggish sales of summer clothing.
(Japan Times)
Jul 17
U.S. investment firm Blackstone Group will spend over 100 billion yen ($926 million) to buy distribution centers in Japan, seeing room for growth in the country's relatively small e-commerce market, Nikkei has learned.
(Nikkei)
Jul 15
Japan's 100-yen shops are stepping up store openings as they continue to gain ground among thrifty consumers, with supermarkets and drugstores seeking them out as tenants to draw customers, shifting the dynamic in the nation's retail landscape.
(Nikkei)
Jul 13
Japanese cryptocurrency exchange operator Bitpoint has lost 3.5 billion yen ($32 million) in a hacking attack, parent company Remixpoint announced on Friday.
(Nikkei)
Jul 12
Japan's national mint has begun making the first coins featuring the new era name Reiwa.
(NHK)
Jul 12
Seoul has pointed to its interceptions of illegally exported sensitive materials to discredit Japan's claim that South Korea lacks a proper monitoring regime, prompting an immediate rebuttal from Tokyo, as bilateral relations appear to plumb another low.
(Nikkei)
Jul 10
South Korea has criticized Japan at a meeting of the World Trade Organization over Tokyo's tighter export requirements for some high-tech materials.
(NHK)
Jul 10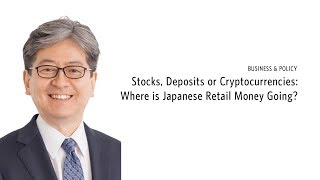 Japan's three biggest online brokerages are in a race to lower trading fees, opting to eliminate minimum charges levied on U.S. stock trades.
(Nikkei)
Jul 09
Budget restaurant chains in Japan that are struggling with sluggish sales are wondering: Where are all the "wandering salarymen"?
(Nikkei)
Jul 09
When it comes to Search Engine Optimization (SEO), link-building remains as one of the most powerful tools every brand should capitalize on. However, gaining the best link-building experience is no overnight success. Tactics that deliver long-term results are always contingent on having a well-crafted, step-by-step plan that is both concrete and measurable.
(newsonjapan.com)
---