Japan's national mint has begun making the first coins featuring the new era name Reiwa.
A ceremony was held on Thursday to mark the start of the production at the Japan Mint headquarters in Osaka City, with Finance Minister Taro Aso and senior officials of the Imperial Household Agency attending.
Cheers and applause erupted when a display showed officials switching on equipment for producing 500-yen and 100-yen coins embossed with "Reiwa one." 500 yen is worth about 4.6 dollars, and 100 yen around 90 cents.
The mint is expected to send the new coins to the Bank of Japan as early as this month. They are to be circulated across the country through commercial banks.
The mint plans to launch production of smaller "Reiwa one" coins such as those worth 10 yen and 50 yen.
On Thursday, the mint also began producing two types of coins to commemorate the enthronement of Emperor Naruhito.
It plans to make 50,000 gold coins with a face value of 10,000 yen, or about 90 dollars, and five million coins worth 500 yen.
The coins are also to be made at the mint's two branches in the cities of Saitama and Hiroshima.
大阪市の造幣局で令和元年と刻印された貨幣の打ち初め式が開かれました。 打ち初め式には麻生財務大臣らが出席し、機械のスイッチを押すと新しい貨幣が打ち出されました。今回、製造された100円玉と500円玉には「令和」の文字が初めて刻まれました。また、同じく製造の始まった天皇陛下御即位の記念貨幣は1万円金貨と500円銅貨の2種類です。金貨には鳳凰(ほうおう)が、銅貨には高御座(たかみくら)と呼ばれる玉座があしらわれています。1万円金貨は12日から31日まで造幣局のホームページから申し込み可能で、1枚14万555円ということです。
Jul 17
Over two weeks of cloudy and rainy days in Tokyo and nearby areas has resulted in higher vegetable prices and sluggish sales of summer clothing.
(Japan Times)
Jul 17
U.S. investment firm Blackstone Group will spend over 100 billion yen ($926 million) to buy distribution centers in Japan, seeing room for growth in the country's relatively small e-commerce market, Nikkei has learned.
(Nikkei)
Jul 15
Japan's 100-yen shops are stepping up store openings as they continue to gain ground among thrifty consumers, with supermarkets and drugstores seeking them out as tenants to draw customers, shifting the dynamic in the nation's retail landscape.
(Nikkei)
Jul 13
Japanese cryptocurrency exchange operator Bitpoint has lost 3.5 billion yen ($32 million) in a hacking attack, parent company Remixpoint announced on Friday.
(Nikkei)
Jul 12
Japan's national mint has begun making the first coins featuring the new era name Reiwa.
(NHK)
Jul 12
Seoul has pointed to its interceptions of illegally exported sensitive materials to discredit Japan's claim that South Korea lacks a proper monitoring regime, prompting an immediate rebuttal from Tokyo, as bilateral relations appear to plumb another low.
(Nikkei)
Jul 10
South Korea has criticized Japan at a meeting of the World Trade Organization over Tokyo's tighter export requirements for some high-tech materials.
(NHK)
Jul 10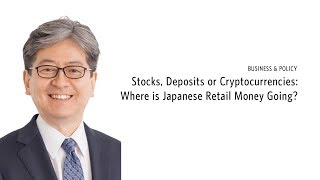 Japan's three biggest online brokerages are in a race to lower trading fees, opting to eliminate minimum charges levied on U.S. stock trades.
(Nikkei)
Jul 09
Budget restaurant chains in Japan that are struggling with sluggish sales are wondering: Where are all the "wandering salarymen"?
(Nikkei)
Jul 09
When it comes to Search Engine Optimization (SEO), link-building remains as one of the most powerful tools every brand should capitalize on. However, gaining the best link-building experience is no overnight success. Tactics that deliver long-term results are always contingent on having a well-crafted, step-by-step plan that is both concrete and measurable.
(newsonjapan.com)
---