Japan's 100-yen shops are stepping up store openings as they continue to gain ground among thrifty consumers, with supermarkets and drugstores seeking them out as tenants to draw customers, shifting the dynamic in the nation's retail landscape.
The top four players, which offer a wide range of goods from clothing and food to toiletries and stationery that sell for 100 yen (93 cents), are on track to surpass their convenience store rivals in terms of net store openings this fiscal year.
Daiso Sangyo, the leading 100-yen shop operator in terms of sales, plans to open 170 locations during the current fiscal year. Runner-up Seria will open 150 outlets, while Can Do and Watts will add 80 and 115 stores respectively.
The 515 shops, combined with planned store closings, produce a net 310 openings, which would exceed the 276 net openings for the three largest convenience store chains. The previous fiscal year had a record 537 new 100-yen shops open, but the net sum amounted to 294.
The four 100-yen shop chains, which operate 7,128 outlets in total, still pale in scale in comparison to the country's top three convenience stores, Seven-Eleven Japan, FamilyMart and Lawson, which oversee 51,965 stores combined. But the convenience stores are cutting back on openings in the face of labor shortages.
Partnerships with supermarkets are fueling the 100-yen shops' expansion. Inageya, a midtier supermarket chain, drew Daiso to set up shop on the second floor of a supermarket that opened last month in Kawasaki, a city in the greater Tokyo area.
"By having a 100-yen shop sell daily necessities, we were able to expand the shopping area for deli and fresh food," said an Inageya spokesperson. This is a classic example of a supermarket giving up on selling everyday goods and turning to a 100-yen shop to fill that need for customers on its premises.
Other retailers have joined the bandwagon. Drugstore chain Tsuruha Drug installed 100-yen stores in about 20 of its 2,000 outlets while Shimachu, a furniture and hardware seller, started adding the shops in 2017 and now has 18 in its stores. The 100-yen shops have lured a different type of customer, a Shimachu spokesperson said.
Jan 19
Netflix, the streaming service that has shaken up Hollywood, has unleashed its brand of big-budget disruption in Japan's TV industry.
(Nikkei)
Jan 19
Toshiba Corporation says it has confirmed that there were irregularities involving fictitious transactions at a subsidiary. The manufacturer is in the process of reconstructing its business.
(NHK)
Jan 18
Japan's SoftBank Group Corp. has offered to invest between $30 billion and $40 billion in the development of the new Indonesian capital on Borneo Island, a close aide of President Joko "Jokowi" Widodo said Friday.
(Kyodo)
Jan 18
Carlos Ghosn, the former Nissan Motor chairman-turned-fugitive, strongly implied to French media that Japanese people aided his epic escape.
(Nikkei)
Jan 17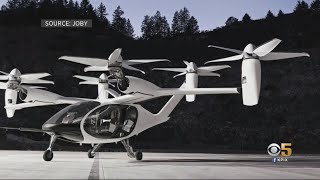 Toyota Motor Co. is investing $394 million (¥43.3 billion) in Joby Aviation, one of a handful of companies working toward the seemingly implausible goal of making electric air taxis that shuttle people over gridlocked highways and city streets.
(Japan Times)
Jan 17
On a chilly evening last month, tens of thousands of people gathered at the Saitama Super Arena near Tokyo, one of Japan's biggest live music venues. People of all ages were thrilled to witness rock legends in action: Ireland's U2.
(Nikkei)
Jan 15
The number of corporate bankruptcies in Japan increased in 2019 for the first time in 11 years, affected by a consumption tax hike, labor shortages and a series of natural disasters, a credit research agency said Tuesday.
(Japan Today)
Jan 13
Nikka Whisky Distilling's last aged products on the market will soon vanish from shelves as surging demand for Japanese whisky dries up casks across the nation.
(Nikkei)
Jan 11
A survey by a private research firm has found that a record number of Japanese companies went bankrupt last year due to a shortage of workers.
(NHK)
Jan 11
Japan's SoftBank Group Corp. plans to invest in the development of the new Indonesian capital on Borneo Island, the tech giant's founder and Chief Executive Officer Masayoshi Son said Friday.
(Kyodo)
---