Japan's 100-yen shops are stepping up store openings as they continue to gain ground among thrifty consumers, with supermarkets and drugstores seeking them out as tenants to draw customers, shifting the dynamic in the nation's retail landscape.
The top four players, which offer a wide range of goods from clothing and food to toiletries and stationery that sell for 100 yen (93 cents), are on track to surpass their convenience store rivals in terms of net store openings this fiscal year.
Daiso Sangyo, the leading 100-yen shop operator in terms of sales, plans to open 170 locations during the current fiscal year. Runner-up Seria will open 150 outlets, while Can Do and Watts will add 80 and 115 stores respectively.
The 515 shops, combined with planned store closings, produce a net 310 openings, which would exceed the 276 net openings for the three largest convenience store chains. The previous fiscal year had a record 537 new 100-yen shops open, but the net sum amounted to 294.
The four 100-yen shop chains, which operate 7,128 outlets in total, still pale in scale in comparison to the country's top three convenience stores, Seven-Eleven Japan, FamilyMart and Lawson, which oversee 51,965 stores combined. But the convenience stores are cutting back on openings in the face of labor shortages.
Partnerships with supermarkets are fueling the 100-yen shops' expansion. Inageya, a midtier supermarket chain, drew Daiso to set up shop on the second floor of a supermarket that opened last month in Kawasaki, a city in the greater Tokyo area.
"By having a 100-yen shop sell daily necessities, we were able to expand the shopping area for deli and fresh food," said an Inageya spokesperson. This is a classic example of a supermarket giving up on selling everyday goods and turning to a 100-yen shop to fill that need for customers on its premises.
Other retailers have joined the bandwagon. Drugstore chain Tsuruha Drug installed 100-yen stores in about 20 of its 2,000 outlets while Shimachu, a furniture and hardware seller, started adding the shops in 2017 and now has 18 in its stores. The 100-yen shops have lured a different type of customer, a Shimachu spokesperson said.
Dec 15
At the end of 1989, with Japan's bubble economy blindly approaching the cliff's edge, Japanese companies made up about half the world's 100 most valuable corporations.
(Nikkei)
Dec 14
Japanese retailer Ryohin Keikaku has lost its appeal against a Chinese court ruling that found the firm infringed on the right to a trademark owned by a Chinese company.
(NHK)
Dec 14
Japan has learned of close to 2 million overseas accounts as it broadens its search for tax evaders to smaller balances.
(Nikkei)
Dec 13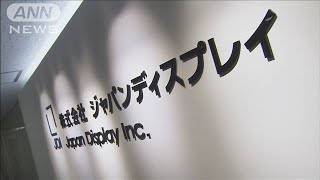 Money-losing Apple supplier Japan Display has agreed to a 90 billion yen ($828 million) cash infusion from the Ichigo Asset Management group, securing a financial lifeline after a rescue plan by a Taiwan-China consortium collapsed in September.
(Nikkei)
Dec 11
Ever since the Japanese authorities announced last year that they would be opening up bidding for the country's first
casino licenses
, there has been furious speculation over where will become "the Macau of Japan".
(newsonjapan.com)
Dec 11
The government said Tuesday it hopes to double the country's output of wagyu beef, known for its tenderness and marbled fat, to 300,000 tons by fiscal 2035 amid rising overseas demand.
(Japan Times)
Dec 11
Foreigners are descending upon the northern Japanese ski resort of Niseko in droves, lured by not only its renowned powder snow, but also land prices that remain remarkably affordable even after sharp rises in recent years.
(Nikkei)
Dec 10
The Liberal Democratic Party's tax panel is considering giving preferential tax treatment to mobile phone carriers and others to help spread fifth-generation, or 5G, high-speed wireless communications services.
(Japan Times)
Dec 10
Restaurant operator Kirin City Co. will introduce a new service that allows customers to place orders and make payments using smartphones, according to parent Kirin Holdings Co.
(Japan Times)
Dec 09
When the infamous Elon Musk of electric-car company Tesla praises your business strategy, you may be on the wrong side of an issue.
(Nikkei)
---