Record-breaking rainfall, strong winds and severe flooding befell areas from central to northern Japan on Saturday as one of the strongest typhoons to hit the country in years moved over Honshu.
Typhoon Hagibis was lashing wide areas of the nation and landfall was expected later Saturday. Hundreds of thousands of people were advised to evacuate.
Officials in Tokyo and surrounding areas, including Tokyo's Edogawa Ward, the city of Kawasaki and many other municipalities in Kanagawa Prefecture, warned of flood risks as rivers rose and advised evacuation.
A level 5 special warning for heavy rain, the highest issued by the Meteorological Agency, was issued at 3:30 p.m. on Saturday urging residents in Tokyo, Shizuoka, Kanagawa, Saitama, Gunma, Yamanashi and Nagano prefectures to evacuate to a secure building or move to the second floor.
The Kanagawa Prefectural Government announced that it may have to release water from Shiroyama Dam in Sagamihara later in the day as an emergency measure to lower the water level.
That move would push up the water levels in the Sagamihara River and some rivers connected to it, significantly increasing flood risks in some areas in Sagamihara, Hiratsuka, Chigasaki, Atsugi, Ebina, Zama, Samukawa and Aikawa in the prefecture, officials said.
Amid concerns about landslides, flooding and record-breaking rainfall, more than 188,000 residents in Hachioji—a city in the western part of the greater Tokyo metropolitan area—and 432,000 in Edogawa Ward were issued an evacuation advisory, which is the last warning issued before a noncompulsory evacuation instruction is given.
In the city of Ichihara in Chiba Prefecture — which was still recovering after it took the brunt of Typhoon Faxai last month — a man was killed at around 9:30 a.m. on Saturday when his vehicle flipped over, while four others—including two children — were injured by a tornado in a nearby area. Some 9,200 households in and around Chiba Prefecture lost power at 9:30 a.m. Saturday morning along with about 200 households across Tokyo, and Ibaraki and Shizuoka prefectures.
Hagibis, which on Saturday evening was considered equivalent to a Category 4 hurricane on the five step Saffir-Simpson scale used in the United States, drew comparisons to a deadly 1958 typhoon in Shizuoka Prefecture and the Kanto region that triggered a series of landslides and flooded the Kano River, leaving 888 people dead 381 missing.
Hagibis was predicted to attain average windspeeds of 162 kilometers per hour and drop 500 millimeters of rainfall in the Kanto-Koshin region.
May 26
The Japanese government has lifted the state of emergency in the last five of the country's 47 prefectures.
(NHK)
May 26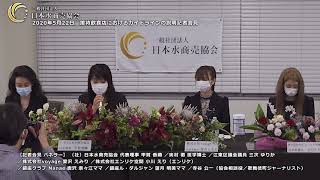 An association comprised of hostess clubs has issued guidelines for how clubs will operate once they reopen due to the lifting of the state of emergency caused by the novel coronavirus pandemic.
(tokyoreporter.com)
May 26
Tokyo Metropolitan Police arrested a man after allegedly trespassed onto the grounds of the Imperial Palace on Monday, reports Jiji Press (May 25).
(tokyoreporter.com)
May 26
A retired racehorse has escaped from a racetrack in Tokyo and was hit by a vehicle while running through a nearby intersection.
(NHK)
May 26
The government will carry out support measures to shore up demand in the travel and restaurant industries hit hard by the coronavirus pandemic, starting late July, sources said Monday.
(Japan Times)
May 26
An apparent suicide note written by Hana Kimura, the 22-year-old professional wrestler and cast member of the internationally popular Netflix reality show "Terrace House," was found at her Tokyo home in the wake of her death, investigative sources said Monday.
(Japan Times)
May 26
Japan's professional baseball teams will start the 2020 season on June 19 after a three-month delay due to the coronavirus outbreak.
(NHK)
May 26
One of Japan's major airlines plans to make the wearing of face masks compulsory as the industry shifts toward operating in a new coronavirus pandemic normal.
(Japan Times)
May 26
The number of foreign tourists staying at hotels in the normally thronging tourist destination of Kyoto plunged 89.5 percent in March from a year earlier amid the coronavirus pandemic, according to a recent survey.
(Japan Times)
May 26
Tokyo Metropolitan Police have arrested a 25-year-old male company employee for allegedly trespassing onto the premises of a female neighbor in Machida City, reports TV Asahi (May 25).
(tokyoreporter.com)
---