Japanese retailers are gearing up for Black Friday sales this week, including an initial foray by Amazon Japan, hoping the event will give consumer spending a much-needed shot in the arm after last month's consumption tax increase.
Amazon is running with the "black" theme for some of the most prominent deals in its debut sale from Friday to Sunday, with discounts on wagyu beef from Japanese Black cattle, "black goods" such as 4K televisions from LG Electronics, and Black & Decker tools. The sale will cover tens of thousands of items.
The annual shopping extravaganza known as Black Friday, which takes place on Nov. 29 in the U.S., the day after Thanksgiving, is still new to Japan, though it has gained traction quickly. The Japanese version is familiar to 75.1% of domestic consumers, according to a survey this year by Toppan Printing -- up 2.5-fold from 2017. The share of those surveyed saying they plan to go shopping during the sale period jumped 10.8 percentage points from last year to 56.2%.
Amazon.com, already a big Black Friday player elsewhere, seeks to use the event to penetrate further into Japan. The company has a substantial presence in the 16 trillion yen ($147 billion) e-commerce market here, with Japanese sales up 16% last year to $13.8 billion, but it still constitutes only a fraction of the country's 145 trillion yen retail market.
Aeon -- Japan's biggest retailer and one of the first in the country to jump on the Black Friday concept three years ago -- is stepping up its game. Aeon Retail will boost the number of items with 50% discounts by half from last year during its sale, which runs through Tuesday. Its revenue during the sale period jumped more than 15% last year from 2017.
Retailers are counting on Black Friday to lure shoppers back amid a chill in consumer spending. The Japanese government's consumer confidence index came in at 36.2 last month, down 6.7 points on the year.
Shimamura specifically cited the impact of the consumption tax increase in its decision to double the length of its Black Friday sale as well as the number of discounted products. The apparel retailer's sales sank nearly 10% on the year last month.
Dec 11
Ever since the Japanese authorities announced last year that they would be opening up bidding for the country's first
casino licenses
, there has been furious speculation over where will become "the Macau of Japan".
(newsonjapan.com)
Dec 11
The government said Tuesday it hopes to double the country's output of wagyu beef, known for its tenderness and marbled fat, to 300,000 tons by fiscal 2035 amid rising overseas demand.
(Japan Times)
Dec 11
Foreigners are descending upon the northern Japanese ski resort of Niseko in droves, lured by not only its renowned powder snow, but also land prices that remain remarkably affordable even after sharp rises in recent years.
(Nikkei)
Dec 10
The Liberal Democratic Party's tax panel is considering giving preferential tax treatment to mobile phone carriers and others to help spread fifth-generation, or 5G, high-speed wireless communications services.
(Japan Times)
Dec 10
Restaurant operator Kirin City Co. will introduce a new service that allows customers to place orders and make payments using smartphones, according to parent Kirin Holdings Co.
(Japan Times)
Dec 09
When the infamous Elon Musk of electric-car company Tesla praises your business strategy, you may be on the wrong side of an issue.
(Nikkei)
Dec 07
Japanese households cut their spending for the first time in almost a year in October as a sales tax hike prompted consumers to rein in expenses and natural disasters disrupted business.
(Japan Today)
Dec 06
In a country where customer service is a point of pride, Amazon Japan is challenging the status quo by daring to leave packages at the door.
(Nikkei)
Dec 06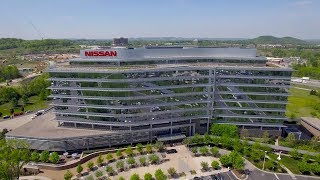 Nissan Motor Co. is making its U.S. factory and office employees take two days off without pay amid slumping sales.
(Japan Times)
Dec 06
Dentsu Inc said Thursday it has again received a warning from labor authorities over its illegal overtime practices.
(Japan Today)
---