Kyoto is one of Japan's best-known tourist destinations and offers a number of choices for luxury accommodations.
But with the 2020 Tokyo Olympics less than a year away, more international and domestic operators of high-end hotels are opening properties in the ancient city as they vie for the business of well-heeled travelers from overseas.
In late October, Hyatt Hotels of the U.S. opened the Park Hyatt Kyoto in the popular tourist district of Higashiyama. Located on the grounds of Kyoyamato, a pricey Japanese restaurant near Kiyomizu and Kodaiji temples, the hotel hopes to attract wealthy foreign guests eager to learn about the city's history and culture.
Prices at the 70-room property start at 110,000 yen ($1,006) a night. There are nine suites overlooking Higashiyama. David Udell, head of Hyatt Hotels' Asia-Pacific business, said the chain spent more than 10 years looking for the ideal location.
On Nov. 1, Singapore's Aman Resorts Group opened its third hotel in Japan near Kinkakuji Temple. It features low-rise guest wings, a restaurant and a spa, set in 24,000 sq. meters of woodland.
In addition to 24 guest rooms, there are two stand-alone pavilions. Rooms start at 110,000 yen a night. The top-end pavilion, which measures more than 240 sq. meters, goes for 800,000 yen or more a night.
The Westin Miyako Kyoto, near Nanzenji Temple, has been renovated and will reopen next spring. The hotel, which is operated by Kintetsu Miyako Hotels, has halved the number of rooms to make each unit bigger. The top rate for a suite is 850,000 yen a night.
Japanese hotel operators are also piling into Kyoto's luxury accommodations market. Property developer Mitsui Fudosan will open Hotel the Mitsui Kyoto next summer. The 161-room property is located in front of Nijo Castle, a World Heritage site. It will have a hot spring and a garden that was part of the former residence of the Mitsui family, which ran one of Japan's biggest prewar conglomerates. Rooms range in size from 43 to 214 sq. meters.
Kyoto has seen a sharp rise in the number of hotel rooms as it pulls in more overseas visitors. As of the end of September, there were 648 inns and hotels in the city, up around 100 from five years ago. But industry watchers say that most of the growth has been in the lower and middle ranges of the market, and that luxury hotels and facilities are still in short supply.
As the competition heats up, some hotel chains are trying to use the city's rich cultural heritage to their advantage.
Imperial Hotel plans open accommodations in the city's Gion geisha district by renovating Yasaka Hall, a tangible cultural property located in the Gion Kobu Kaburenjo Theater. The theater is a venue for the "Miyakoodori," an annual event where geishas unveil new dance performances. The hotel, which is to open in a few years, is expected to have about 100 guest rooms.
Jan 19
Netflix, the streaming service that has shaken up Hollywood, has unleashed its brand of big-budget disruption in Japan's TV industry.
(Nikkei)
Jan 19
Toshiba Corporation says it has confirmed that there were irregularities involving fictitious transactions at a subsidiary. The manufacturer is in the process of reconstructing its business.
(NHK)
Jan 18
Japan's SoftBank Group Corp. has offered to invest between $30 billion and $40 billion in the development of the new Indonesian capital on Borneo Island, a close aide of President Joko "Jokowi" Widodo said Friday.
(Kyodo)
Jan 18
Carlos Ghosn, the former Nissan Motor chairman-turned-fugitive, strongly implied to French media that Japanese people aided his epic escape.
(Nikkei)
Jan 17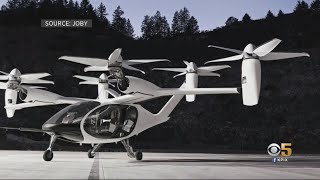 Toyota Motor Co. is investing $394 million (¥43.3 billion) in Joby Aviation, one of a handful of companies working toward the seemingly implausible goal of making electric air taxis that shuttle people over gridlocked highways and city streets.
(Japan Times)
Jan 17
On a chilly evening last month, tens of thousands of people gathered at the Saitama Super Arena near Tokyo, one of Japan's biggest live music venues. People of all ages were thrilled to witness rock legends in action: Ireland's U2.
(Nikkei)
Jan 15
The number of corporate bankruptcies in Japan increased in 2019 for the first time in 11 years, affected by a consumption tax hike, labor shortages and a series of natural disasters, a credit research agency said Tuesday.
(Japan Today)
Jan 13
Nikka Whisky Distilling's last aged products on the market will soon vanish from shelves as surging demand for Japanese whisky dries up casks across the nation.
(Nikkei)
Jan 11
A survey by a private research firm has found that a record number of Japanese companies went bankrupt last year due to a shortage of workers.
(NHK)
Jan 11
Japan's SoftBank Group Corp. plans to invest in the development of the new Indonesian capital on Borneo Island, the tech giant's founder and Chief Executive Officer Masayoshi Son said Friday.
(Kyodo)
---