Dentsu Inc said Thursday it has again received a warning from labor authorities over its illegal overtime practices.
Two years after being convicted for its long-hour working practices, which had led to the suicide of an employee, the advertising giant was found to have violated labor laws in 2018 by failing to curb the overtime work of some employees. A local labor standard office in Tokyo recommended it correct the situation in September.
Dentsu said it has swiftly settled the relevant issues. "We'll continue our reforms of our working environment," its public relations division said.
Dentsu had been repeatedly recommended by labor authorities since 2010 to correct its overtime working practices.
In October 2017, a court ordered the ad agency to pay 500,000 yen in fines after labor authorities concluded the previous year that Matsuri Takahashi, a 24-year-old new female employee of company, committed suicide in 2015 due to excessive overtime work.
Dentsu has a labor-management agreement which limits monthly overtime work to 45 hours per person. The limit can be extended to 75 hours if employees apply in advance.
The authorities this time found several breaches of the rules. In one case, a sales employee worked overtime for 156 hours in a month.
Aug 11
SoftBank Group on Tuesday reported a net profit of 1.25 trillion yen ($11.8 billion) in the April-June quarter thanks to the merger and sale of its stake in U.S. mobile carrier Sprint, marking a return to profit after suffering its worst ever loss in the previous quarter.
(Nikkei)
Aug 10
Despite uncertainties from COVID-19, top Japanese corporations plan to invest 15.8% more in information technology in fiscal 2020 to keep up the wave of digitization across industries.
(Nikkei)
Aug 10
Colorful kimono are synonymous with Tokyo summer celebrations but anti-coronavirus measures have put social gatherings off-limits and led struggling department stores to push the traditional Japanese outfits as a way to make a virtual fashion statement.
(Japan Times)
Aug 07
Official figures indicate that Japanese households may be recovering from the economic impact of COVID-19. Spending was down in June, but by a much smaller margin than the month before.
(NHK)
Aug 07
Japan's powerful business lobby, the Keidanren, is dominated by energy-intensive sectors that represent less than 10 percent of the economy, resulting in national policies that favour coal and hindering attempts to combat climate change, a new study said.
(aljazeera.com)
Aug 07
Toyota's profit plunged 74% in the last quarter as the coronavirus pandemic sank vehicle sales to about half of what the top Japanese automaker sold the previous year.
(krmg.com)
Aug 06
The average summer bonus at major Japanese companies this year dropped 2.17 percent from a year earlier to ¥901,147, a Japan Business Federation survey showed Wednesday.
(Japan Times)
Aug 06
Uber Technologies has begun to offer a food delivery subscription in Japan that replaces per-order fees, tapping into the growing demand from consumers holed up at home from the coronavirus.
(Nikkei)
Aug 05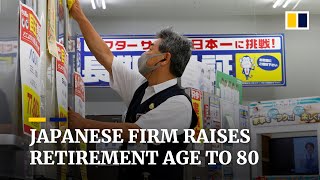 Japan's decision to offer an initial group of 87 companies subsidies totalling US$653 million to expand production at home and in Southeast Asia has sparked debate whether the world's third largest economy is trying to gradually decouple from China.
(scmp.com)
Aug 05
About 60 percent of people in the nation who developed cold-like symptoms during the first wave of the novel coronavirus pandemic, between February and May, went to work despite a request by the government for them not to do so, a recent survey has found.
(Japan Times)
---