Last remaining member of original group of 20 founding idols announces graduation, says she "still loves AKB48."
There's a famous logic exercise that goes something like this: If you replace first the head of George Washington's ax, and then later the handle, is it still George Washington's ax? Sometimes the substitute subject is a car or other machine that's gradually had all of its parts replaced, but the fundamental debate is still the same: is the sum of parts still the same sum if none of the original parts remain? That's about to become a question that you can apply to Japan's most popular idol singer group, AKB48. With 48 full-status performers plus a roster of "trainee" junior members who are periodically rotated into the main group, AKB48 is essentially the immortal hydra of the idol industry, but soon it's going to lose its last original member, 27-year-old Minami Minegishi.
Despite the name, AKB48 was initially formed with a core group of 20 idols on December 8, 2005. Following the retirement (or "graduation," as the industry and fans call it when an idol leaves her group) of fellow original member Haruna Kojima in 2017, Minegishi has been the only first-generation AKB48 idol who's still part of the unit. However, in a 14th anniversary concert held at the AKB48 Theater in Tokyo's Akihabara district on Sunday, Minegishi addressed the audience shortly before the end of the performance. "Thank you for standing by me until this day," she told those in attendance, before going on to announce "I, Minami Minegishi, will be graduating from AKB48."
While it's customary for Japanese entertainers to always make a point of thanking their fans for their loyalty and support, Minegishi's idol career has been something of a comeback story. In January of 2013, a tabloid published photos showing that the then 21-year-old Minegishi had spent the night at the apartment of a boy band member. With idols widely prohibited from dating, the incident was treated as a case of Minegishi putting her personal desires ahead of a single-minded dedication to improving her craft for the sake of her AKB48 members and fans. She was demoted to trainee status, and also appeared in a video, posted to AKB48's official YouTube channel, with her hair shaved down to a buzzcut, a traditional show of contrition in Japanese society. By August of the same year, however, Minegishi was back in the group's good graces, having been fully reinstated and even designated the captain of one of AKB48's sub-divisions.
Aug 12
A court found a 38-year-old man guilty Tuesday for obstructing business at a central Japan town hall in April by acting like a person infected with the novel coronavirus and attempting to spread it to workers.
(Kyodo)
Aug 11
Fukuoka Prefectural Police shot and wounded a man wielding a knife at an apartment complex in Fukuoka City's Minami Ward on Sunday, reports Fuji News Network (Aug. 10).
(tokyoreporter.com)
Aug 10
Kaushik Kumar really loves Japan and has wanted to live here long-term for a while now, even though he knew he'd always be "treated like a foreigner."
(Japan Times)
Aug 10
Japan's population continues to become more international, but the situation might be changing soon.
(soranews24.com)
Aug 10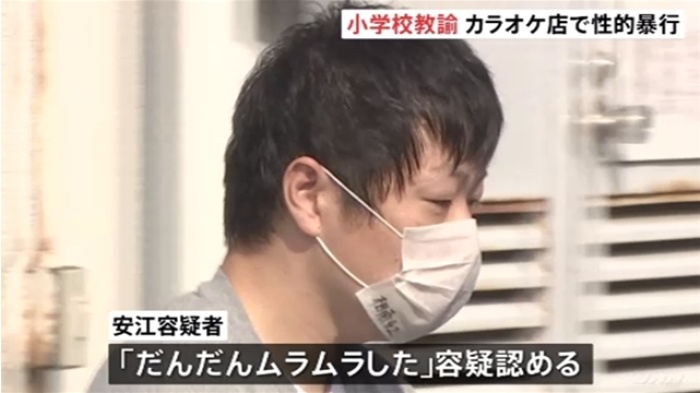 A search for a misplaced bag by a 37-year-old male teacher led to his arrest over the alleged rape of an intoxicated college student at a karaoke parlor in Sagamihara City, police said, reports the Asahi Shimbun (Aug. 9).
(tokyoreporter.com)
Aug 09
Tokyo Metropolitan Police have arrested popular manga author Tatsuya Matsuki over the alleged molestation of a middle school girl in Nakano Ward earlier this year, reports Sankei Sports (Aug. 8).
(tokyoreporter.com)
Aug 09
Toyama Prefectural Police have arrested a 22-year-old man for allegedly setting fire to the corpse of his girlfriend at their residence in Takaoka City, reports Jiji Press (Aug. 9).
(tokyoreporter.com)
Aug 09
Japan famously has one of the highest life expectancies in the world but its birth rate is also at an all time low, leaving the future of the country uncertain.
(CNA)
Aug 09
A high school girl from Saitama Prefecture who used a game console to alert police after a 44-year-old man confined her inside his residence had been there for one month, police have revealed, reports TV Asahi (Aug. 7).
(tokyoreporter.com)
Aug 08
Tokyo Metropolitan Police have arrested a 35-year-old man who is suspected of swindling multiple women he met online, reports Fuji News Network (Aug. 7).
(tokyoreporter.com)
---