Japanese world number one badminton player Kento Momota has been injured in a vehicle crash near Malaysia's capital Kuala Lumpur.
Fire department officials say the accident occurred at around 5:00 a.m. on Monday, local time.
Momota was a passenger in a car traveling on an expressway to Kuala Lumpur's international airport that rear-ended a truck.
The car's driver died. Momota, two other Japanese passengers and a Briton were injured. They were taken to hospital where Momota was treated for a broken nose and a cut to his mouth.
Momota, 25, tops the world rankings for men's badminton singles. He won the Malaysia Masters tournament that ended on the weekend.
Jan 26
Health authorities in Japan have confirmed the country's third case of the new coronavirus.
(NHK)
Jan 25
Narita Airport east of Tokyo is crowded with tourists from China as the Lunar New Year holiday period gets underway.
(NHK)
Jan 25
A former care home worker accused of mass killings in Japan has rejected his lawyers' argument that he is mentally unfit to stand trial.
(NHK)
Jan 25
A panel of Japanese experts says that over the next 30 years, many people living along the Nankai Trough face a higher chance of experiencing a deadly tsunami than being injured in a traffic accident.
(NHK)
Jan 25
To encourage more customers to go digital, Japan's largest bank is offering depositors who give up their paper bankbooks a ¥1,000 reward.
(Japan Times)
Jan 24
Prime Minister Shinzo Abe told parliament on Thursday the government will ask airlines to make announcements on flights from China urging passengers to notify cabin crew if they feel ill, as a new coronavirus continues to spread.
(Kyodo)
Jan 23
A woman and three children were found stabbed to death in a car in a park in Iwaki, Fukushima Prefecture, on Wednesday morning.
(Japan Today)
Jan 23
The last train schedules in and around the Japanese capital will be extended by up to two hours during the Tokyo 2020 Olympic Games.
(NHK)
Jan 23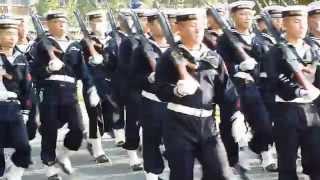 The first female student was admitted to Japan's national naval submarine academy Wednesday after the end of a ban on women on the country's submarines.
(Japan Times)
Jan 23
The smelt fishing season has begun at last on a frozen lake in Gunma Prefecture, central Japan. It started 10 days later than usual because of higher temperatures.
(NHK)
---