Questions about complacency are being raised as people gather at popular sakura spots in the midst of the coronavirus pandemic.
As Japan shrugs off the cold days of winter, people around the country start thinking about the hanami cherry blossom viewing season, that long-awaited time of year when people gather together under the sakura trees to enjoy parties with friends and work colleagues while getting drunk on beers and the beauty of the blossoms
This year, however, things feel different as Japan — like many other countries around the world right now — struggles to contain the coronavirus outbreak. Unlike a number of countries elsewhere, however, Japan is taking a less drastic approach to containment, choosing to keep things running more or less as usual, with a few exceptions like: restricting arrivals from certain countries; asking schools, large tourist sites and events to close; making requests for foreign travellers to self-quarantine for 14 days; and advising locals to stay away from crowded, poorly ventilated areas.
Japan's lenient stance may seem surprising, but it's in response to the relatively slow rise of cases being recorded in Japan compared to the rest of the world (Japan is the line second from the bottom, in red). Pundits from overseas, however, are concerned that the low numbers being reported are due to the low number of people actually being tested for the virus.
Now that the cherry blossoms have started blooming in Tokyo, the Tokyo Metropolitan Government is asking people to exercise self-restraint when it comes to holding sakura parties in municipally managed parks and riversides during hanami season.
With no penalties in place to ensure people are exercising this self-restraint, however, the sunny springtime weather and the call of the blossoms has been strong in some parts of the country, and photos from the weekend show a lot of people out and about ignoring signs asking people to refrain from hanami gatherings.
Apr 08
Japan's prime minister has officially declared a month-long state of emergency for Tokyo, Osaka and five other prefectures to curb the spread of infections.
(NHK)
Apr 08
Japan's Cabinet has approved emergency economic measures of record proportions to deal with the impact of the coronavirus. The package is worth about 108 trillion yen, or one trillion dollars. The government plans to issue additional bonds to help fund the spending.
(NHK)
Apr 08
Prime Minister Abe Shinzo says he intends to call on people to stay home even though there will be no police crackdown on violations.
(NHK)
Apr 08
The Tokyo Metropolitan Government has begun moving people who have tested positive for the new coronavirus but have only mild or no symptoms to a hotel.
(NHK)
Apr 07
As Japan faces a fresh wave of coronavirus infections and the government prepares for a state of emergency, medical staff say a shortage of beds and a rise in cases linked to hospitals are pushing Tokyo's medical system to the brink of collapse.
(Japan Today)
Apr 07
Health officials confirmed 143 new coronavirus cases in Tokyo and 16 prefectures on Monday, bringing the total number of confirmed cases in the country to 4,000.
(NHK)
Apr 07
Japan's government is set to compile an emergency economic package of 108 trillion yen, or about one trillion dollars, to fight the impact of the coronavirus epidemic in the country.
(NHK)
Apr 07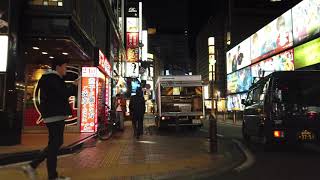 The Tokyo Metropolitan Government plans to request the closure of entertainment facilities if the prime minister declares a state of emergency based on a coronavirus-related law.
(NHK)
Apr 06
The governor of Tokyo has expressed alarm about the spread of the coronavirus as a daily record of 143 new cases was reported in the Japanese capital on Sunday.
(NHK)
Apr 06
Another 143 people in Tokyo were confirmed to be infected with the coronavirus on Sunday.
(NHK)
---