Japan will ask travelers arriving from the United States to self-quarantine for 14 days to contain the spread of the new coronavirus, Prime Minister Shinzo Abe said Monday.
During the two-weeks, travelers will be required to themselves isolate in places such as their homes or hotels and avoid using public transportation. The measure will be effective from Thursday through the end of April, Abe said.
Japan has taken similar steps for travelers from China, South Korea, Iran, Egypt and most of Europe after the outbreak of the pneumonia-causing virus, which started in the central Chinese city of Wuhan, began progressively spreading to many other nations.
Japan's Foreign Ministry urged the public to avoid nonessential travel to the whole of the United States, raising its warning level by one notch in response to the spread of infections there.
The U.S. State Department on Thursday advised Americans to avoid all international travel, raising its global health warning to the highest level of 4.
The U.S. Centers for Disease Control and Prevention has also set its warning for COVID-19, the illness caused by the new coronavirus, in Japan to its highest level, citing "widespread, ongoing transmission." It recommends nonessential travel should be avoided.
Japan has so far escaped a surge in domestic infections, but the number of cases has topped 1,800, including about 700 from the formerly quarantined Diamond Princess cruise ship.
But the total number of cases has risen steadily, with some "clusters," or groups of infections, found in parts of Japan. Urban areas have seen cases of infection grow.
Apr 08
Japan's prime minister has officially declared a month-long state of emergency for Tokyo, Osaka and five other prefectures to curb the spread of infections.
(NHK)
Apr 08
Japan's Cabinet has approved emergency economic measures of record proportions to deal with the impact of the coronavirus. The package is worth about 108 trillion yen, or one trillion dollars. The government plans to issue additional bonds to help fund the spending.
(NHK)
Apr 08
Prime Minister Abe Shinzo says he intends to call on people to stay home even though there will be no police crackdown on violations.
(NHK)
Apr 08
The Tokyo Metropolitan Government has begun moving people who have tested positive for the new coronavirus but have only mild or no symptoms to a hotel.
(NHK)
Apr 07
As Japan faces a fresh wave of coronavirus infections and the government prepares for a state of emergency, medical staff say a shortage of beds and a rise in cases linked to hospitals are pushing Tokyo's medical system to the brink of collapse.
(Japan Today)
Apr 07
Health officials confirmed 143 new coronavirus cases in Tokyo and 16 prefectures on Monday, bringing the total number of confirmed cases in the country to 4,000.
(NHK)
Apr 07
Japan's government is set to compile an emergency economic package of 108 trillion yen, or about one trillion dollars, to fight the impact of the coronavirus epidemic in the country.
(NHK)
Apr 07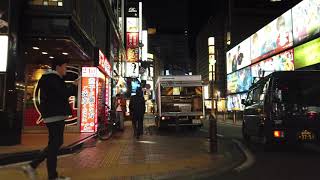 The Tokyo Metropolitan Government plans to request the closure of entertainment facilities if the prime minister declares a state of emergency based on a coronavirus-related law.
(NHK)
Apr 06
The governor of Tokyo has expressed alarm about the spread of the coronavirus as a daily record of 143 new cases was reported in the Japanese capital on Sunday.
(NHK)
Apr 06
Another 143 people in Tokyo were confirmed to be infected with the coronavirus on Sunday.
(NHK)
---