Japan will impose an entry ban on foreign travelers coming from 21 European countries and Iran as part of stronger measures to contain the new coronavirus, Prime Minister Shinzo Abe said Thursday.
Starting midnight Thursday, those who have been to any of the 21 countries including Italy and Germany within 14 days of arriving in Japan will be turned away.
Japan has already closed its doors to foreign travelers from parts of China and South Korea, which had initially been hardest hit by the outbreak of COVID-19.
Speaking at a meeting of the newly created national headquarters on the coronavirus response, Abe also said Japan will begin asking visitors and its nationals arriving from some countries in Southeast Asia, the Middle East and Africa to self-quarantine for 14 days.
The request applies to arrivals from 11 countries including Indonesia, Singapore and Thailand, as well as Israel and Qatar, who will also be asked to watch for symptoms such as high fever and coughing, and refrain from using public transportation. It will last from midnight Friday through the end of next month.
Similar steps are in place for the United States and Egypt.
Japan will also suspend visas that have already been issued to citizens of the countries in Southeast Asia, the Middle East and Africa.
Apr 08
Japan's prime minister has officially declared a month-long state of emergency for Tokyo, Osaka and five other prefectures to curb the spread of infections.
(NHK)
Apr 08
Japan's Cabinet has approved emergency economic measures of record proportions to deal with the impact of the coronavirus. The package is worth about 108 trillion yen, or one trillion dollars. The government plans to issue additional bonds to help fund the spending.
(NHK)
Apr 08
Prime Minister Abe Shinzo says he intends to call on people to stay home even though there will be no police crackdown on violations.
(NHK)
Apr 08
The Tokyo Metropolitan Government has begun moving people who have tested positive for the new coronavirus but have only mild or no symptoms to a hotel.
(NHK)
Apr 07
As Japan faces a fresh wave of coronavirus infections and the government prepares for a state of emergency, medical staff say a shortage of beds and a rise in cases linked to hospitals are pushing Tokyo's medical system to the brink of collapse.
(Japan Today)
Apr 07
Health officials confirmed 143 new coronavirus cases in Tokyo and 16 prefectures on Monday, bringing the total number of confirmed cases in the country to 4,000.
(NHK)
Apr 07
Japan's government is set to compile an emergency economic package of 108 trillion yen, or about one trillion dollars, to fight the impact of the coronavirus epidemic in the country.
(NHK)
Apr 07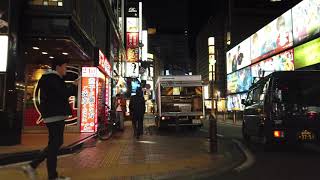 The Tokyo Metropolitan Government plans to request the closure of entertainment facilities if the prime minister declares a state of emergency based on a coronavirus-related law.
(NHK)
Apr 06
The governor of Tokyo has expressed alarm about the spread of the coronavirus as a daily record of 143 new cases was reported in the Japanese capital on Sunday.
(NHK)
Apr 06
Another 143 people in Tokyo were confirmed to be infected with the coronavirus on Sunday.
(NHK)
---