Japan's approach to social distancing during the coronavirus pandemic might seem to other nations around the world like it is very social, and not so distant.
As communities from Milan to Melbourne find themselves compelled to hunker down in their homes, peeking through the curtains at a world they once roamed freely, coronavirus life in Japan has been much like it ever was, save for some extra hygienic precautions.
Major sporting events have been disrupted or are being played behind closed doors. Companies are asking workers to consider working from home. And the spring tradition of spending time under cherry blossom trees is now more strolling than sitting.
Until very recently, Japanese authorities had not felt the need to impose stricter measures in Tokyo, home to nearly 14 million people. Only on Wednesday, Tokyo Gov. Yuriko Koike requested that citizens stay indoors over the weekend, citing "an important phase in preventing an explosive rise."
Apr 08
Japan's prime minister has officially declared a month-long state of emergency for Tokyo, Osaka and five other prefectures to curb the spread of infections.
(NHK)
Apr 08
Japan's Cabinet has approved emergency economic measures of record proportions to deal with the impact of the coronavirus. The package is worth about 108 trillion yen, or one trillion dollars. The government plans to issue additional bonds to help fund the spending.
(NHK)
Apr 08
Prime Minister Abe Shinzo says he intends to call on people to stay home even though there will be no police crackdown on violations.
(NHK)
Apr 08
The Tokyo Metropolitan Government has begun moving people who have tested positive for the new coronavirus but have only mild or no symptoms to a hotel.
(NHK)
Apr 07
As Japan faces a fresh wave of coronavirus infections and the government prepares for a state of emergency, medical staff say a shortage of beds and a rise in cases linked to hospitals are pushing Tokyo's medical system to the brink of collapse.
(Japan Today)
Apr 07
Health officials confirmed 143 new coronavirus cases in Tokyo and 16 prefectures on Monday, bringing the total number of confirmed cases in the country to 4,000.
(NHK)
Apr 07
Japan's government is set to compile an emergency economic package of 108 trillion yen, or about one trillion dollars, to fight the impact of the coronavirus epidemic in the country.
(NHK)
Apr 07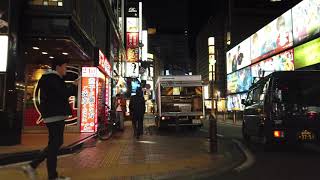 The Tokyo Metropolitan Government plans to request the closure of entertainment facilities if the prime minister declares a state of emergency based on a coronavirus-related law.
(NHK)
Apr 06
The governor of Tokyo has expressed alarm about the spread of the coronavirus as a daily record of 143 new cases was reported in the Japanese capital on Sunday.
(NHK)
Apr 06
Another 143 people in Tokyo were confirmed to be infected with the coronavirus on Sunday.
(NHK)
---